Design
Event Vinyl Banner Design Projects by 6 Featured Designers
A vinyl banner is meant to grab attention at first glance and communicate a message to an audience. Although its huge size already has the ability to attract people, it still needs a powerful and effective design to support the event it is intended for. Banners should be functional and creative at the same time in order to contribute to an event's success.

In this post, we showcase six event vinyl banner design samples from six amazing graphic designers. See how they translated their client's vision into print and be inspired by their stylistic approach. Don't forget to visit their portfolios to see more of their impressive work.
If you've came across a good banner design or have created one, please feel free to share it with us in the comments! We'd love to see it!
Creative Inspiration: Vinyl Banner Design Examples
"Annoying? Redesign it!" by Bence Csernák
Bence Csernák designed the banner for a graphic design competition entitled Zavar? Tervezd át! "Annoying? Redesign it!" held by the Society of Hungarian Graphic Designers and Typographers in 2009. The banner design made use of beautiful type and stood out with its bright yellow color and black and white geometric shape. Bence designed the invitation cards, posters, and awards used in the competition. He also created the competition's official website.
Want to see more projects by Bence? Check out some of his type experiments here.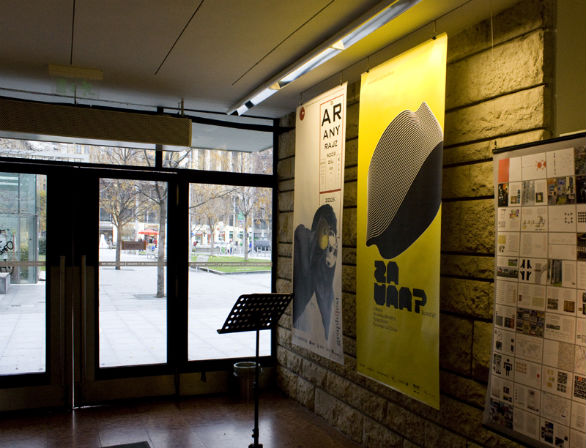 Norwegian graphic designer, Maria Hammerstrøm, created this banner for "Litterature Week" (yes, it's really spelled like that) in Sarpsborg 4 years ago. The combination of blue, pink, white, and black added a fun, fresh and energetic vibe to this promotional material. The banner reads "Lift us up to the stars so we can dismantle reason", which is a quote from one of the authors who participated in the event.
Aside from designing banners and posters, Maria also works her magic on book covers. Get a glimpse of her sample work by visiting her book covers gallery.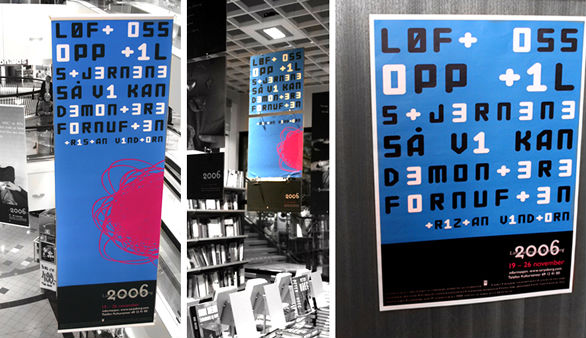 Sophisticated, modern, and clean are the three words that best describe David Arias' vinyl banner design for the "Graphic Design for Marketing Degree Show" (GMDA) last 2008. The minimalistic approach used in the print material effectively communicated the show's aim to showcase targeted messaging and effective visual communications for design and marketing challenges. He also designed the booklets and posters for the show.
David Arias blogs about anything design-related. If you want to see him mix the arts of writing and design, click here.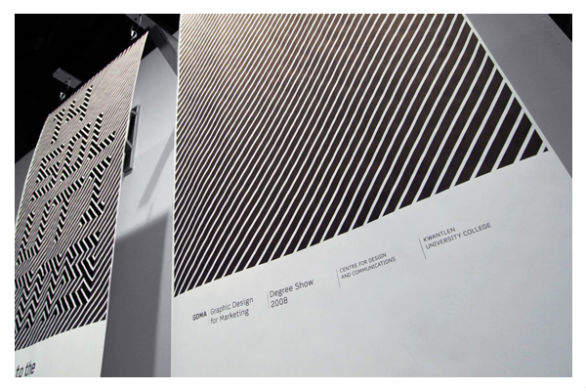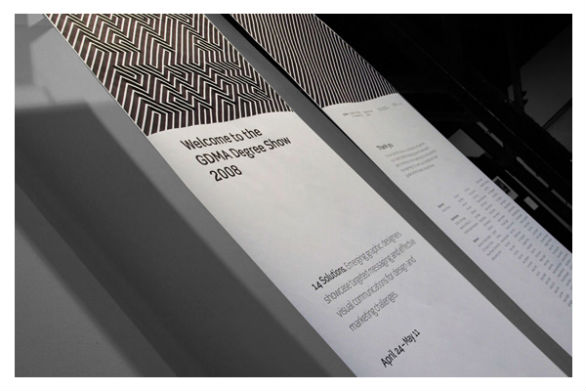 "Oslo Science-Fiction Festival" by Martin Holm
Norway-based graphic designer, Martin Holm, used the classic black and white color combination in this banner he designed for the "Oslo Science-Fiction Film Festival" in 2009. You can see the playfulness of this print in its eye-catching monster and robot illustration. Martin also designed OSFF's website and made a scarily cute trailer that you can watch here.
Martin specializes in print design and has a gallery of poster designs on his website.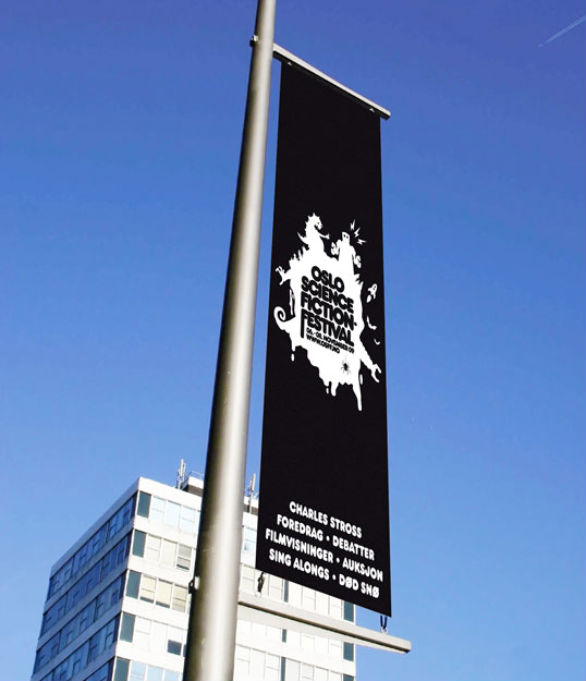 Hong Kong Visual Arts Centre (HKVAC) "To Interact!" by Redder Door Limited
This event banner was designed for HKVAC's Artist-in-Residence 2010. Redder Door Limited came up with this simple and clean promotional material to send a message to local artists interested to participate in the event.
One of HKVAC's specialties is spatial design; you can really see it in their award-winning project, I Love Green Shop.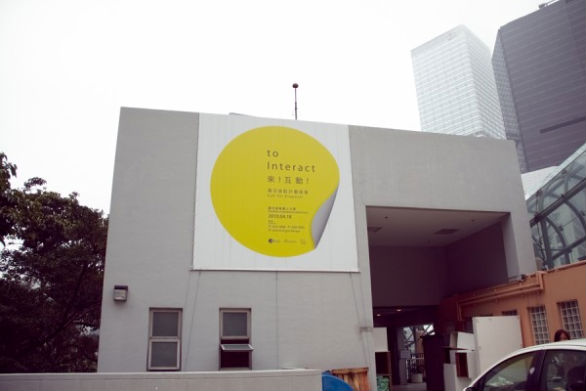 "4th Biennial of Slovene Visual Communications" by IlovarStritar
Jerneg Stritar and Robert Ilovar of IlovarStritar worked together to design a promotional banner for the "4th Biennial of Slovene Visual Communications" headed by the Brumen Foundation. They applied pointillism to create images for the banner to go with the foundation's logo. The colors black, white, and silver gave a classy and modern touch to the vinyl banners.
IlovarStritar launched an interesting project called "Designing for Country", which showcased the different design styles practiced by eight countries in Europe. You can download the exhibition catalog on their website and view the advertising tools they created to promote it.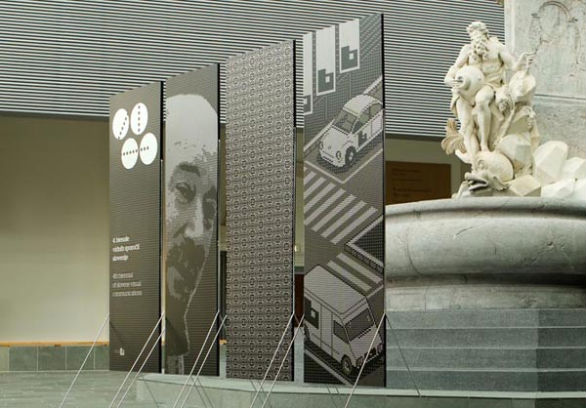 When it's time to print your event vinyl banner design, head over to the experts at UPrinting.com! We offer single banner printing so you'll be able to print only what you need. See and feel the quality of our prints by ordering a free sample kit today!
Comments