News
UCommunity News
Downtown Boxing Gym Youth Program Member Moves Closer to The Olympics
Detroit, MI (UPrinting.com –29 February 2012) The Detroit-based Downtown Boxing Gym Youth Program, a recent member of UPrinting.com's UCommunity Non-profit Program, is proud to sponsor Anthony Flagg Jr.'s  entry in the 2012 USA Boxing National Championships. Anthony Flagg Jr. has won two consecutive bouts, bringing him closer to his dreams of participating in the 2012 Summer Olympics in London.
The Downtown Boxing Gym Youth Program was started almost 7 years ago by Carlo Sweeney to give the youth of inner-city Detroit not only a place to be safely mentored, but also to allow them many more opportunities than would be available if they stayed on the streets. One thing that really sets The Downtown Boxing Gym Youth Program apart from similar programs is its emphasis on academics.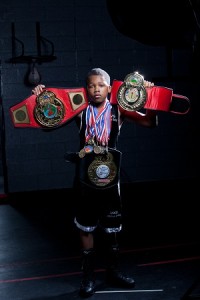 Jessica Hauser, spokesperson for the program explains, "We are the only Boxing organization of our kind in Michigan that focuses heavily on academics, community service, and the health and welfare of our members.  Because Carlo grew up in very similar situation as many of our kids he is able to be a life changing mentor for them.  We take the kids all around Michigan, the Nation, and out of the Country so they can experience and see opportunities outside of their neighborhood."
The Downtown Boxing Gym Youth Program relies heavily on donations in order to support its participants, many of whom are nationally ranked. Given the program's small size, the successes they've achieved are remarkable. Jessica clarifies "Of our travel team – 80% are ranked in the top 6 in the nation, we have two National Champions, and two kids ranked in the top 3 in the world for amateur boxing."
Jessica continues "our program is completely free for our members.  We operate solely on donations and grants… We spend $2500/year for each child in the program…all donations are greatly needed and appreciated"
"UPrinting has allowed us to promote ourselves with fabulous business cards and letterheads.  Since most of our budget goes right into the kids, our administrative allowance is quite small.   Before UPrinting's generosity we were unable to print professional business cards."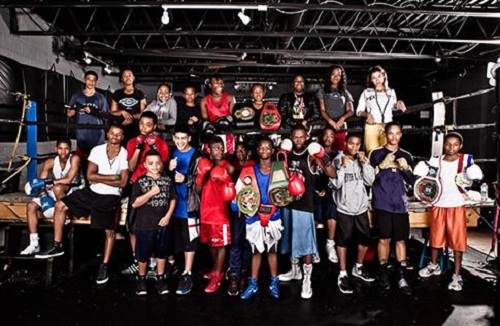 Perhaps emphasizing the difference the program makes in these children's lives, Jessica adds "It is quite special that our 56 kids refer to the gym as their family."
All donations are tax-deductible and can be made via paypal at www.downtownyouthboxing.org or can be mailed to  PO Box 672, Birmingham, MI 48012
Follow and support Anthony's bid for the Olympics at the Downtown Boxing Gym Youth Program's Facebook Page!
Downtown Boxing Gym Youth Program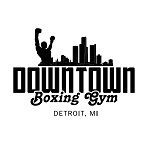 Website: www.downtownyouthboxing.org
Email:  JHauser@downtownyouthboxing.org
Phone: (313) 638-2258
Address: 4760 Saint Aubin, Detroit, MI 48207
DONATIONS/CORRESPONDENCE SHOULD BE SENT TO PO Box 672, Birmingham, MI 48012
---
Check out our custom printing services here.
---
Comments