Design
Print Tips
Digital Photo Greeting Cards for Personal Promotion Campaigns
If a picture is worth a thousand words, then beautiful digital photos on your greeting cards can be worth so much more. Using business cards to reach out to your clients is a tactic businesses have used to let people know they are appreciated.  When you provide a service, sending a digital photo greeting card will make doing business with you an experience your customers won't forget anytime soon!
Today we look at a few digital photo greeting card ideas you could use to let your customers know how much you appreciate doing business with you:
Digital Photo Greeting Cards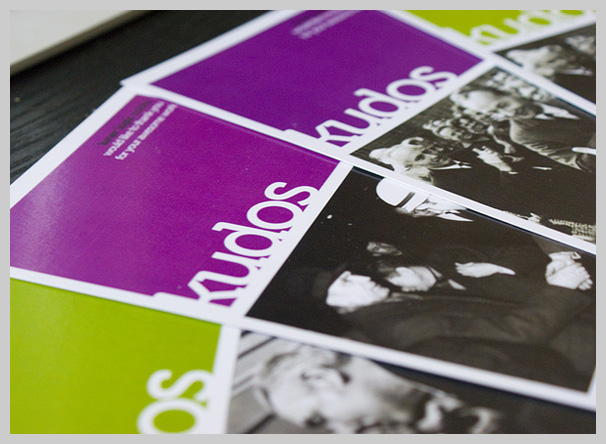 Personal Events
The least your business could do to let customers know you care for more than their money is to send them greeting cards on their birthdays. Take group photos of your team gaily wishing them a wonderful birthday for the greeting card covers! Sending a birthday card let's your regulars know that you think of them throughout the year.  Include a special birthday offer, because everyone loves getting gifts on their birthday.
Holidays
Widely-celebrated holidays are often the times when most businesses are vying for customers' attention, since they're more available and more likely to make purchases for celebrations. Putting together a holiday card of an elaborate store display or pictures of your team in holiday clothing could be a fun way to let people know about holiday savings.  Since holidays are lighthearted, try to have some fun.
Invitations
If your business holds stage events, conferences, or conventions, you can use a digital photograph of the hall to let your guests know what they are in store for.  Putting a digital photo collage of keynote speakers on your postcards could also act as an excellent publicity tool.  When you leverage the power of celebrities or well known speakers, you increase the value of your brand.
Establishing Offline Connections
Businesses are becoming increasingly involved with social media to connect with customers. Some marketers say that this is effective for tapping into your market trends in real time, but it takes away from the genuine personal touch. Just to have your bases covered, if you have a promo campaign in the works, spread the word offline for a change. You should announce the news online, but leave the coupon codes on your printed greeting cards so that you begin forming a mailing list. Placing suggestion sell photos of products that qualify for your offer lets customers know what you have available.
Just to Say Thank You
If you have some customers who've been loyal to you throughout the years, have become affiliates that help promote your business, or otherwise significantly helped your business grow in any way, let them know you appreciate them with thank-you digital photo greeting cards; even these great customers might slip away if they feel your business has not recognized their patronage. Make these cards special for them in a practical way to boot: give them freebies, bonus services, a free trip, the works!
Need a reliable company for your promotional printing campaigns? UPrinting not only has efficient and convenient services as well as competitively low prices, but also a wide array of products for all your promotional needs, including custom printed greeting cards. Experience our dedication to great quality and service at UPrinting.com today!