Design
Designing Business Cards for a Trip to Japan
Many of our clients print multiple versions of what's essentially the same business card, but each version corresponds to a different culture or country. If you're doing business in Japan though, this kind of redesign becomes almost essential.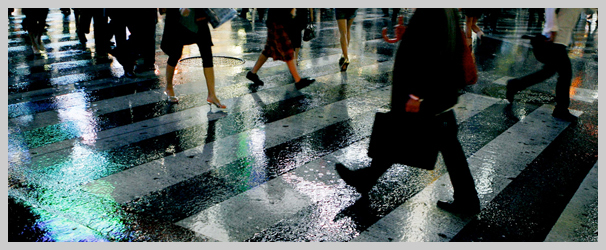 Be Prepared and Print Extras
It may sound cliché, but business cards are a big deal in Japan and they get handed out. Expect to both receive and give hundreds of business cards on your next trip. So plan, print and pack accordingly.
Include Japanese Phonetic Script
Though not a requirement, including your name and phone number on the back of your card in Japanese phonetic script is a courtesy that will be remembered. There are a number of translators that will do this for you, or try using a free service like this one: http://japanesetranslator.co.uk/your-name-in-japanese/ (remember, this is a free and automated service. If you're concerned about accuracy, have it checked by a bilingual friend or shell out for the one-time translation costs).
Also, if you're doing business across Asia, don't have a single card printed with both Korean and Japanese characters. This is considered a major gaffe and hardly worth it, especially when you can have various versions of the same card printed in runs as short as 250 at a time.
Keep it Simple
Anyone who has done business in Japan knows that most Business Cards there are plain and professional. Cards are typically white with a modestly sized logo and name. This is changing though, so if you find many of your business contacts are utilizing more modern or flamboyant designs, then feel free to do so, but it's better to be cautious.
Square Corners
Traditionally, Japanese men would use square corners for their business cards while women would use rounded corners. Of course, this is changing, but it's best to stick with a classic square-cornered design if you want to convey a strong, professional and traditional approach.
Beef Up Your Job Title
According to the Business Guide to Japan, people will look at your job title, take it seriously, and judge your abilities accordingly. In Japan, this is referred to as "shoulder writing." Some people have special cards printed for their Japan or Asia business trips that may have a somewhat "inflated" job title. If you don't have a rank or formal title, you may want to make one up that is appropriate!
Treat Other People's Cards With Respect
When you're doing business in Japan, make a point of treating other people's business cards with reverence and respect. Don't shove them in your wallet and proceed to sit on them. Instead, keep it on the table, put it in a case, or simply slide it into a jacket pocket.
Also, don't write on someone's business card in front of them. If you have a tendency to write on business cards so you can remember how you met someone and what you talked about, wait until you get back to your hotel room.
Got a business trip coming up? Check out UPrinting.com for top-quality Business Card Printing Services.