Design
Custom Holiday Greeting Cards for Business Well Wishes
Will your business's next batch of holiday greeting cards win people's hearts or end up unread in the garbage? The answer will depend on how you customize them to your benefit while creating an emotional connection with your recipients at the same time. Here are 6 practical tips for creating great business greeting card content to get you started:
Customized Holiday Greeting Cards for Great Business Relations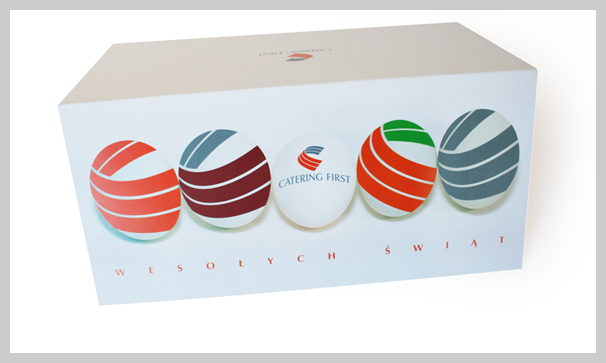 1. Use subdued promotion or branding in your holiday greeting card design.
Your greeting card copy should read like a sincere holiday greeting from a friendly and involved professional in your business. Identity and campaign promotion should not be easily identified as such; include them in your message as if you're simply mentioning them in passing.
2. Include genuine, heartfelt greeting card copy.
Well-written greeting card copy should convey sincere well wishes to your customers both in words and between the lines, whether you're using one message to send to everyone or targeting specific groups in your campaign. Remember to use your recipients' names when addressing them, as well as appropriate titles. Avoid clichés, half-clichés, slogans and "clever" turns of phrases; no matter whether you'll write the greeting card copy yourself or hire someone else to do it, words that don't truly speak to your recipients wastes time for both sides.
3. Be sensitive to different cultures/religions/traditions.
Storing records of various information about your clients will pay off in a big way in this type of campaign. Be specific on what holiday exactly you're greeting your customers for if you know for sure they celebrate it; otherwise, stick to the safe and be novel in your greetings another way.
4. Combine photos and design elements to create unique holiday greeting card designs.
A good practice to making sure that your greeting card design is unique is going to the local gift shop, browsing the designs at the greeting cards section, then coming back to your design file and not doing any of the examples you saw. If you spotted a novel design that works, build your design idea from it and stamp it with your business's unmistakable identity.
5. Mention promos you're running this season.
Though the first tip talked about making promos appear like you mentioned them in passing, you must still be specific so your recipients will be interested to know more. Say two to three vital details about your promo, then direct them to your website for more information. Keep the insertion concise, and don't say more than absolutely necessary.
6. Proof, print and mail well before the holiday arrives!
Avoid the mail rush and aim to be two steps ahead of your competitors; preparing your holiday greeting cards earlier than most also gives you more time to plan a more personal campaign. For example, it's always better to write a handwritten note to each person in your mailing list along with your signature. Though that requires more time and effort from you than simply printing a generic message with your greeting card design, that invested personal touch can go a longer way to winning your customers, especially in these increasingly computerized and rather impersonal times.
If you'd like to get your corporate holiday greeting cards printed with high quality, fast turnaround times, additional mailing services, and truly personal customer service even on a tight budget, check out the promotional printing and business services we have at UPrinting.com!