Print Tips
Create Canvas Prints: A Step-By-Step Guide
So, you want to create canvas prints of your artwork, or maybe you want to make prints of your family photos, but you don't know how. If that's you, then keep reading for a simple, step-by-step guide to UPrinting's easy-to-use online design tool.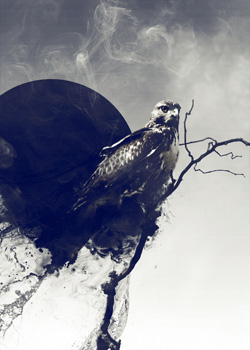 Step 1 – Choose an Image
Before you create canvas prints, you have to start with an image. Choose one that's high quality and of the highest resolution possible. The higher the resolution, the less likely the image will blur or distort when blown up to a large size.
Step 2 – Choose Stretched Canvas or Rolled
We offer two types of canvas prints, rolled and stretched. Our stretched canvas comes gallery wrapped or museum wrapped on 1 1/2″ stretcher bars, while our rolled canvas simply comes rolled and ready to frame or mount at home.
Gallery wrapped means the image extends all the way to the edge and so the image is wrapped around the edges. Museum wrapped has white or black edges. Our stretched canvas comes with a protective satin coating for water and scratch-resistance
Step 3 – Choose a Size and Other Options
Our stretched or mounted canvas prints come in 6 different set dimensions from 11" x 14" up to 24" x 36". Meanwhile, our rolled canvas prints can be done in any height from 8" to 55" (increasing in half-inch increments) and any width from 8" to 100".
Once you've chosen a size, you can choose your wrap style (for stretched canvas only), quantity of prints and shipping options.
Step 4 – Upload Your Image
The next step is simple with our easy UPrinting uploading tool. Simply upload the file of your artwork or photo and click Submit. We accept JPG, PNG, PDF, TIFF, EPS, Quark, Indesign and Publisher files.
If your file is over 100MB, you can use the UPrinting FTP site for a faster and easier upload. If you don't know how to FTP, simply give us a call at 1-888-888-4211 and we'll gladly walk you through it.
Step 5 – Preview Your Proof and Print
In about 4-8 hours, you'll receive your free, press-ready PDF proof from the UPrinting team. Take the time to review it carefully and make sure everything's perfect. When you're ready, approve the proof and pay for the job. Depending on your shipping selection, you can create canvas prints and get them on your doorstep within 3-10 days.