News
UCommunity News
UCommunity Sponsors Concordia Church & School
Melissa Salomon is the Community Life Coordinator for Concordia. She helps people connect with each other and offers opportunities for people to serve and grow in their community. Melissa looks at each person's gifts and places them in positions where they would be the most helpful. Her goal is to help others find their passion.
I recently had a chance to interview Melissa. In this interview, she talks about Concordia's role in the community, future plans for Concordia, why she joined up with Concordia, and more.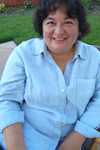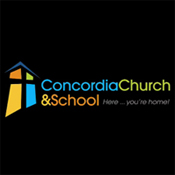 How long has Concordia been around?
We celebrated our 1 year anniversary on September 19th.
Tell me a bit about Concordia. What role do you fill in the community?
Concordia is both a Church and School. From the start we had a commitment to serve this community. That's why we didn't start by building a church, but by building a preschool. The Chula Vista community had a pressing need for a preschool.
Any plans to expand the school beyond preschool?
Yes. We would love to build a day school, then a community center/gymnasium, and a church building.
How do you like working with Concordia Church and School?
I love working with Concordia Church and School and the volunteer teams that I work with. It is a privilege for me to work with people who give of themselves and their time so selflessly.
How has working with Concordia Church and School made an impact on your life?
It absolutely gives my life purpose and meaning. I wake up in the morning and wonder what good I am going to do that day.
What are some programs, activities, or events that Concordia offers the community?
"Here For Good" (HFG) is a program we started as a way to organize people to do good in the community. We are here not only for God, but also to do good. The HFG network allows us to share ways that together we can do good across the street and around the world. HFG isn't about a church, or only for members of our church, it's about people helping people — no matter color, creed, or race.
For more information about "Here for Good," visit www.hereforgood.net
We also hold community events, like music festivals, family fun days, sports days, and a huge "Living Nativity" event where more than 750 people showed up. We serve around the county and contribute to efforts that aim to better the human condition around the world. This past Christmas we were involved in many activities — we helped build a clean water well in Kenya, provide a cow for a family in India, gift wrap presents in the Chula Vista community, and serve the homeless and those that need assistance. We held a food drive for the month of December and in January we are sponsoring a diaper drive for military families.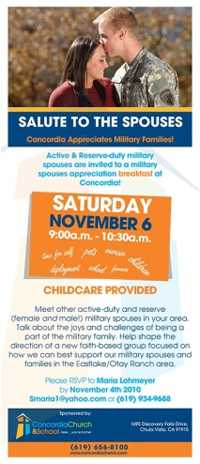 Speaking of military families, tell me about the Salute to the Spouses event in November.
As you know, San Diego has tons of military families and we love finding ways to show our support. In November, we hosted "Salute to the Spouses," a breakfast to honor and support our military families. The event provided an opportunity for military families to meet, encourage, and support each other. We have lots of preschool families with a parent overseas.
How would you describe your experience working with UPrinting and the UCommunity Program?
From the very beginning, your staff has been so courteous and efficient. Our first sponsored product was a cool trifold for the "Salute to the Spouses" breakfast. It turned out beautifully. Great printing quality and paper. Not knowing about the UCommunity Sponsorship, I paid for the order. But then someone from the marketing department contacted me and informed me about a sponsorship available to non-profits. That bowled me over!
Most recently, we created two invite cards that will help promote our location to the community.
---
To learn more about Concord Church and School, visit http://www.concordiachurch.com/.
UPrinting established the UCommunity Program to assist the non-profit community. For more information or to apply for a sponsorship, visit http://csr.uprinting.com/nonprofit.
---
Check out our custom printing options.
---