Print Tips
Catalog Marketing Strategy for Beginners
A lot of thought should go into creating effective catalogs. There are a lot of factors graphic designer sneed to take into consideration. I know going over every detail is more tedious than doing things willy-nilly but there are perks to doing things in a careful and thought-out manner. Chances for success are increased ten-fold, if not more.
Jack Schmid has a book on how to create a profitable catalog. If you are constantly working on similar projects, you should definitely check the book out. It's chockfull of great ideas useful for amateurs and professionals alike. However, if you haven't got the time, here are some catalog planning tips that sum up the book pretty nicely.
Gift Catalog Step-by-Step Planning Tips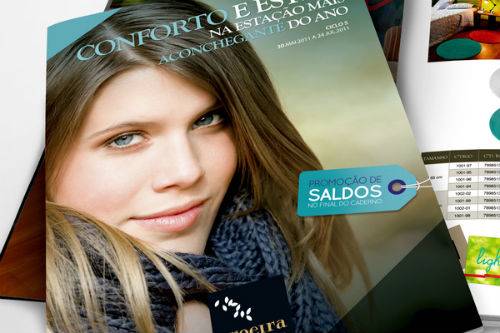 Conduct a Feasibility Study
There's no point in launching a catalog campaign if there's no chance of it gaining any traction. That's why a feasibility study is in order so you don't end up wasting your time. Here's how:
Define your catalog's purpose and objective
Analyze closely the market and observe when it's best for your catalogs to address customer needs
Align your business concept with the catalog's purpose and objectives
Make sure your catalog has a competitive advantage
Be aware of the risks you might have to face and be prepared to meet them in advance
Have a realistic timetable that your team can work with
Prepare a Business Plan
If you were able to work out your feasibility study and everything you're setting out to do seems, well, feasible, then you can start working on your business plan. Every business plan should have these components:
Merchandising Plan – You have to decide which of your products you'll include in your catalog. Check for product availability and make sure every one of them meets quality standards.
Marketing Plan – It's important that you have a customer list ready and other sources for additional targets. You'll need to:
1. Review the creative image to be used
2. Find a niche to hook the right readers
3. Oversee the execution of the catalogs (in terms of design and content)
4. Analyze the methods you'll use to evaluate results
5. Decide on what distribution schedule to follow
Fulfillment Plan – There's a need to go into detail on how you'll process orders and other data. Think on how your products will be warehoused, picked, packed, and shipped. Determine how your customer service system you have in place will flow and what credit and controls you'll have available.
Financial Plan – You should figure out how you'll break even on your expenses, what the cash and order flow will be, and what your projected return-on-sales and return-on-investment will be.
People Plan – Of course, there's a need to cover the key leaders and staff who'll be working with you. Define what each one's role will be in your catalog venture.
Finalize Catalog Information
It's important that you communicate with all the departments involved. You have to make sure everything is in order before you start producing your catalog's final design. Doing so will not only help guarantee correctness in your content but also create a smooth and pleasant experience for your customers.
Catalog Presentation: Establish a Clear Identity and Niche
When hiring a professional designer, you should look for someone that understands your business identity and the niche you want to target. Have him/her use your logo and identity's colors throughout the catalog design. That will help retain your identity in people's minds as they go through your catalog. However, this should not discourage you from playing with other colors, especially when working around a holiday theme.
Catalog Design: Creativity, Visuals, Copy, Sectioning, and Layout
After you figure out what voice and style your target audience would most likely respond to, you need to hire a copywriter who would be able to deliver just that. The copywriter should be able to capture your customers' interest. Proofreading is crucial part of the process; neglecting one typo error could turn off customers faster than you think. As far as font goes, try to not use more than two types so the copy wouldn't be hard to read.
Catalog Printing: Budget, Paper, Process, Service, and Turnaround Time
You'll find different online printing companies who could do all the work for you. Check for pricing and other important factors you'll have to take into consideration like paper quality, printing process, customer service, and turnaround time. There are online printing reviews you could check to make the decision much easier.
That's it! Hopefully, this guide was able to give you a good idea what's the best way to approach catalog marketing. When everything's in place, simply upload your design and have your printing company deal with the catalog printing. You might also be interested to learn about how you could print brochures for future projects.
Rafael is a writer for UPrinting and has spent years creating articles about online printing. If you're weirdly obsessed with print product design just like he is, you should definitely follow his work.
Outside of work, Rafael likes lying on his couch and getting the most out of his Netflix subscription.