Archive
Business Card Marketing: 5 Must-Try Ideas
Business cards can be effective and reliable branding and marketing tools. With proper execution, they can help boost your sales and gain new clients. By creating cards that increase your products or services' marketability, you're giving your business more opportunities than you can ever imagine.
Learn how you can make the most out of your cards by checking out the following business card marketing ideas:
Business Card Marketing Ideas Every Marketer Should Know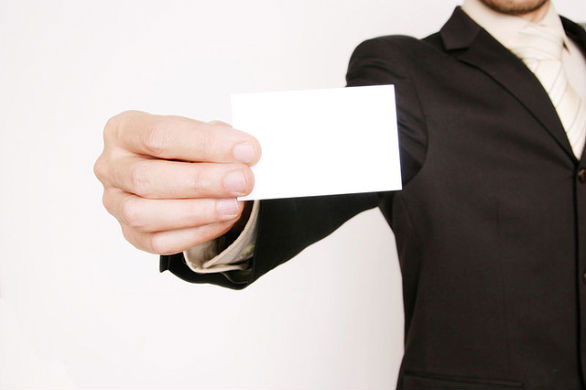 1. The Coupon Business Card
Make your business cards work double time as order coupons to give people more incentive to interact with you and your business in the future. For example, tell them to present the card to get a discount, or print a coupon code on the cards that they can use when ordering online.
2. The Referral Business Card
Print business cards specifically for referrals. Include a statement like "You have received this card because your friend thinks you might find my products/services useful. If you want to talk, call my number or contact me via email." You can also simply use the back of your business cards for this idea if you'd prefer to have just one template to worry about.
3. The Bilingual Business Card
This business card marketing idea is best used if you are traveling to a non-English speaking country. Provide a foreign translation of the information on your business cards for easier networking. A bilingual business card can also leave a good impression on your foreign clients because it will show that you put effort in communicating with them better.
To learn more about creating a localized business card, check out our previous post on Business Card Ideas: Localizing Your Business Card for International Travel.
4. The Conversational Business Card
Include a catchy statement or a straightforward, informal introduction of yourself on your business cards. This way, your cards will easily attract attention and even serve as a conversation starter. I saw a few examples of this type of card and found them so engaging and interesting that I thought I should share them with you here:
Mike Kelly Photography Business Cards




5. The Creatively Fresh Business Card
A creative card will definitely leave an impact on the people you hand them to, making it easier for them to remember you. Do not hesitate to think out of the box when brainstorming for your next business card design. Use bright colors and beautiful font; experiment with different card shapes. Remember that you can still maintain your professionalism even if you prefer unique cards from simple and traditional ones. Creativity can go a long way, especially in your marketing.
Got other business card marketing ideas in mind? Feel free to share them with our readers in the comments!
Jumpstart your promotional campaign with high-quality business cards you can get from UPrinting.com! UPrinting offers full color business card printing that guarantees impressive prints at very reasonable prices. Check out our Business Cards Page today to learn more about the many ways we can print them for you.