Print Tips
Business Card Ideas: Localizing Your Business Card for International Travel
Smart business card ideas go beyond hot design or quality printing; it's also about understanding your understanding. And for international business travelers, that's where localization comes in.
Instead of grabbing a stack of your English-language, American cards, you should be bringing along cards designed specifically for the culture and language of your potential customers and the area where you're headed.
Here are some design ideas and tips to make your next international business introduction go just a little bit easier:
Business Card International Localization Tips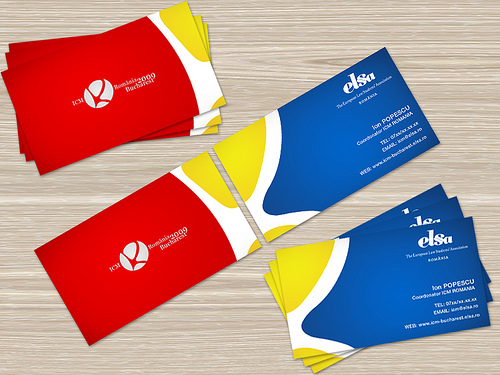 Consider Phonetic Name Spelling
If you have a difficult to pronounce name or frequently travel to areas that use different character sets (Japan, Russia, Dubai, etc.), then you may want to consider including a phonetic pronunciation of your name using either the Roman alphabet or the alphabet of the region where you're traveling. Most Asian languages have a special phonetic script that can be used for this purpose.
Include Your Country Code
If you travel out of country a lot, then include your country code with your phone number. For the U.S. and Canada, it's an easy "1", but remember to include the correct country code if you use an international cell phone or business line while abroad.
Different Countries, Different Cards
It may be worth it to simply print up different business card ideas for different countries. With runs starting at just $20.89 for 250 cards, you can easily afford to create multiple variations of the same card for different languages and cultures.
Speaking of cultures, remember that it's not always just about the language. For example, in Japan, a high-quality, professional business card printed on top stock can go a long way.
Finally, remember that translation isn't always easy. Names and job titles might be simple, but company slogans can often get tricky. Consider hiring a translator before you start printing up all of your international business card ideas only to find out they're grammatically incorrect or potentially embarrassing.