Design
Awesome Wall Calendar Design Ideas From Russia
Russian Art, despite a strong sense of tradition, continues to produce compelling styles that fascinate the rest of the world. Many Westerners might be familiar with the now kitschy aesthetics of the Soviet-Era but today's Russia is a center of contemporary style. Take for instance these examples of Modern Russian wall calendar design.

These calendars show a distinct sense of humor that may not translate directly in other cultures. While the Russian mindset is different from what many Westerners are used to, these prints not only tell dates-they also reveal much about that country. Hopefully, these wall calendar design samples will inspire you to create your own for the upcoming year!
3 Sets of Russian Wall Calendar Design
Please click on photos to see their original sources.
The following set is part of a series of anti-capitalist prints. This particular set is critical of the Coca-Cola Company. Notice that they are done in styles typical of the Soviet period.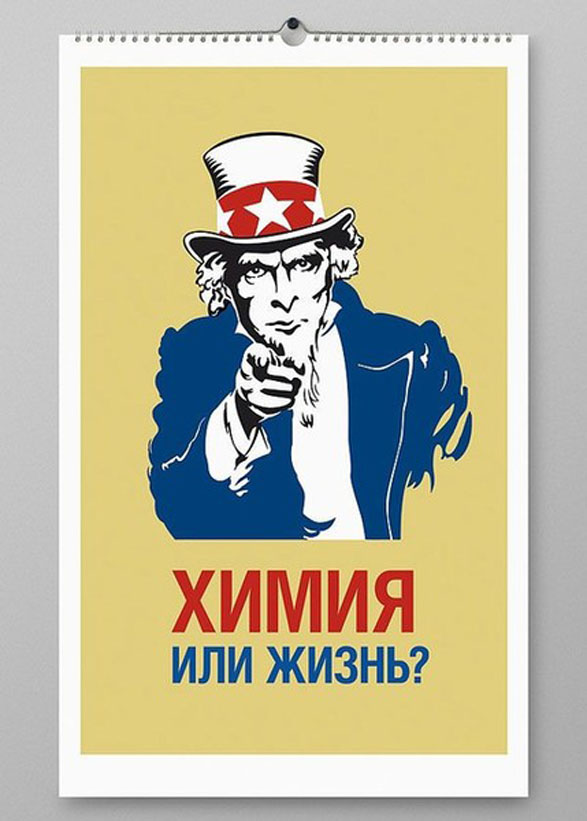 Front page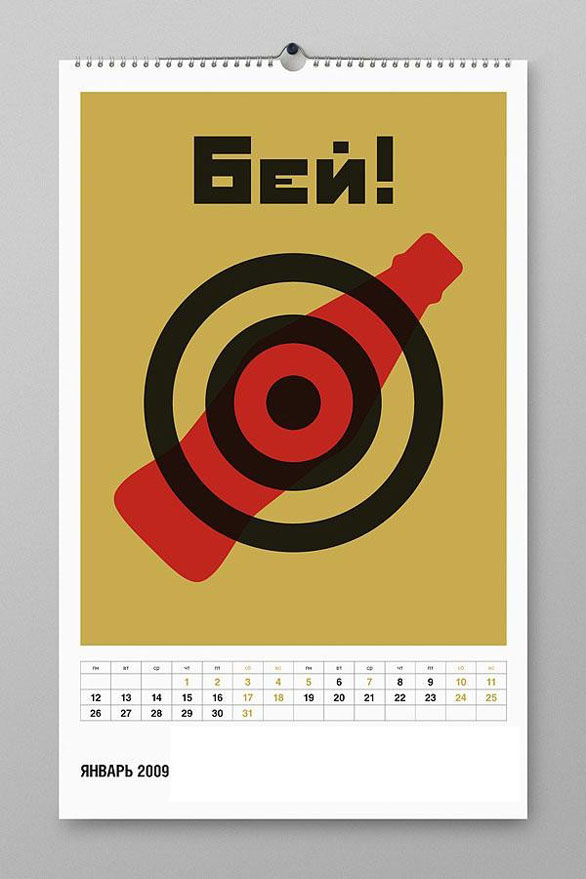 "Smash!"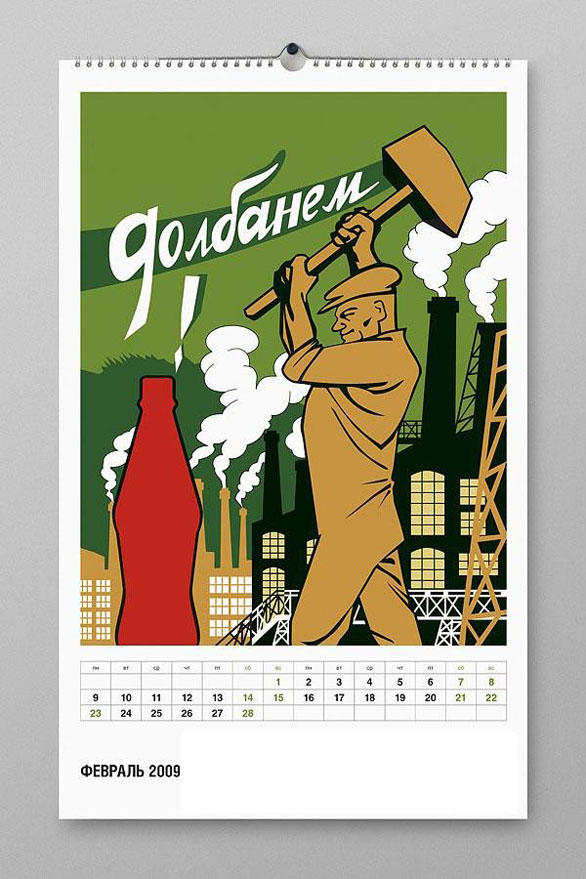 "Let's hit it!"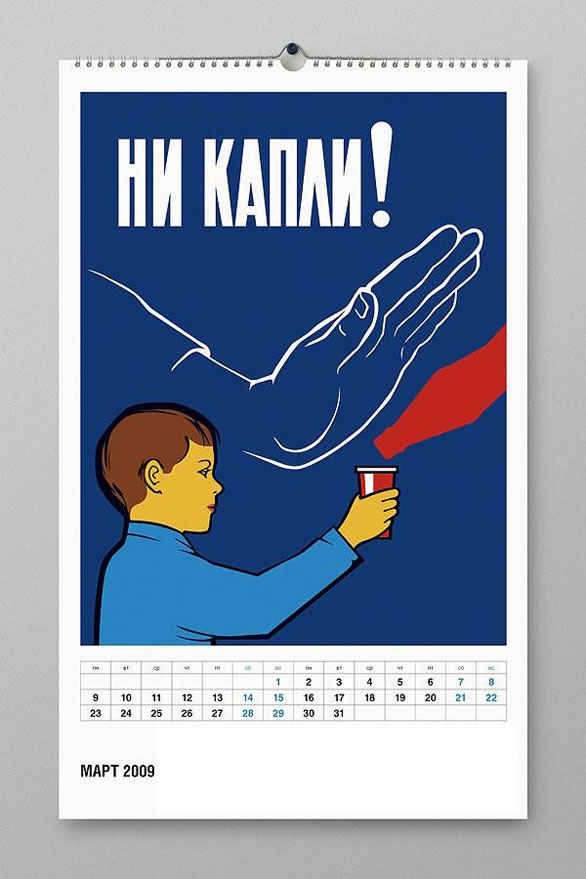 "Not a Single Drop!"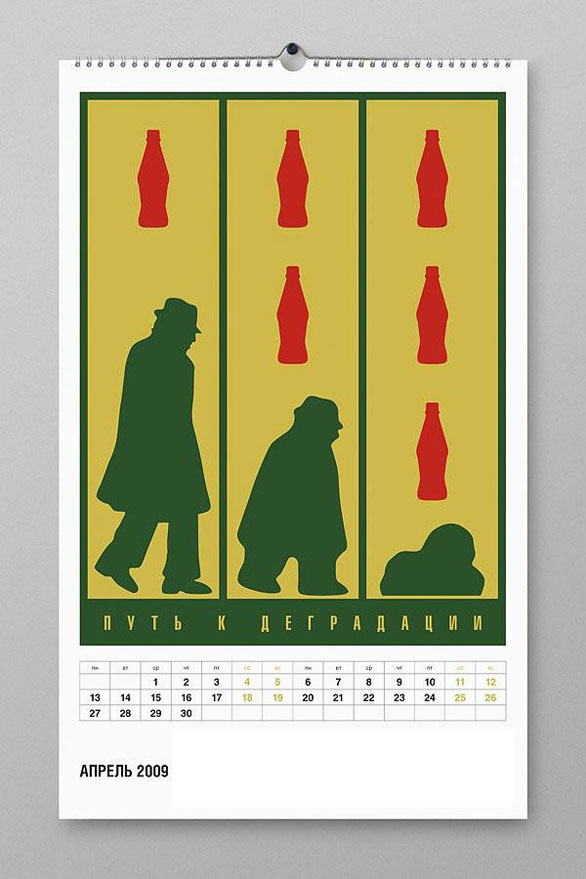 "Way to Degeneration"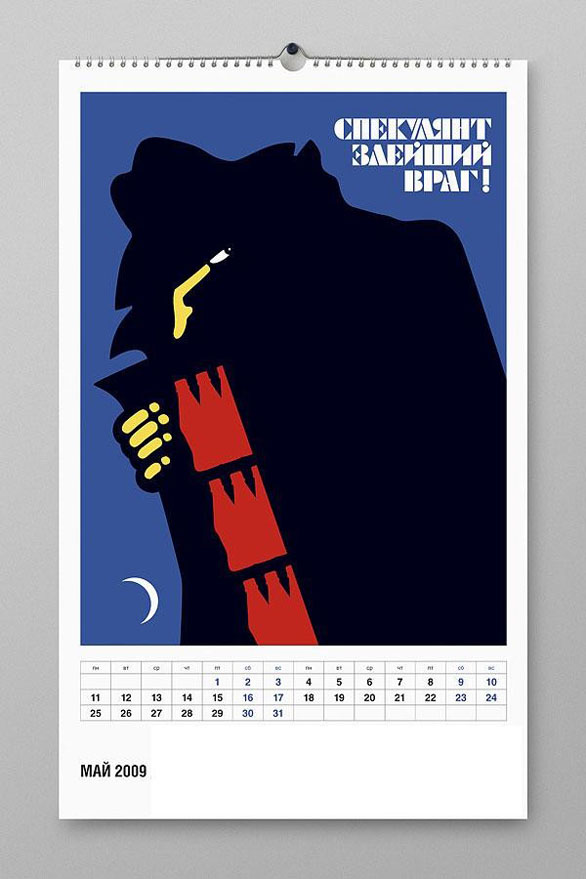 "The Dealer is the Worst Enemy!"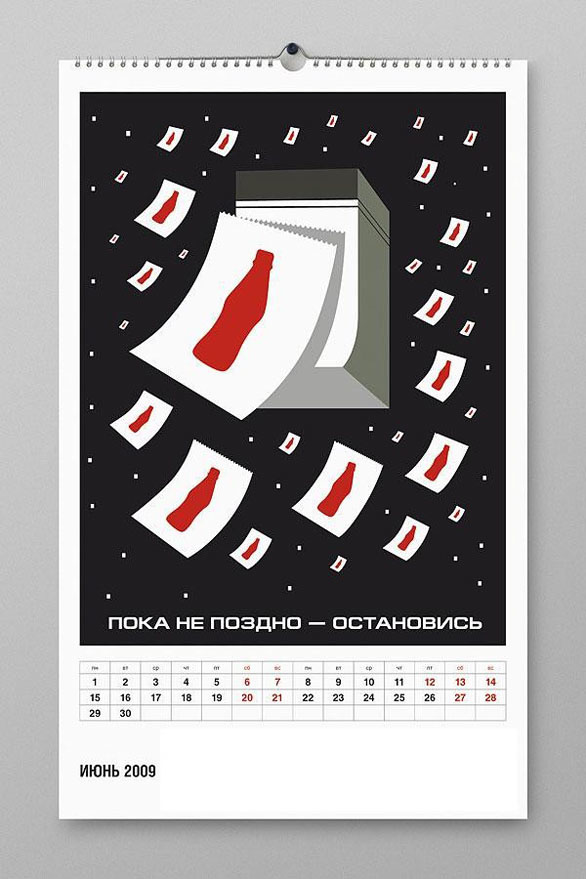 "Stop While It's Not Too Late!"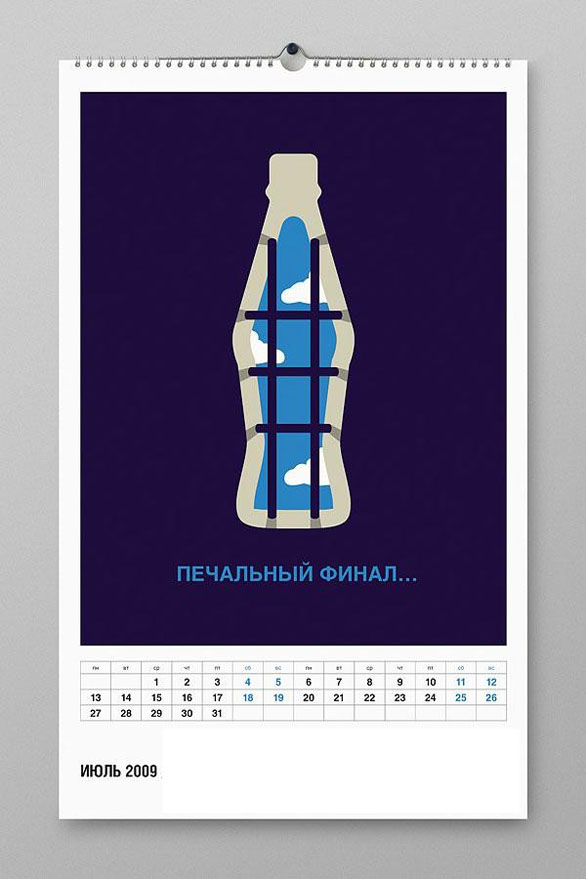 "The Sad End"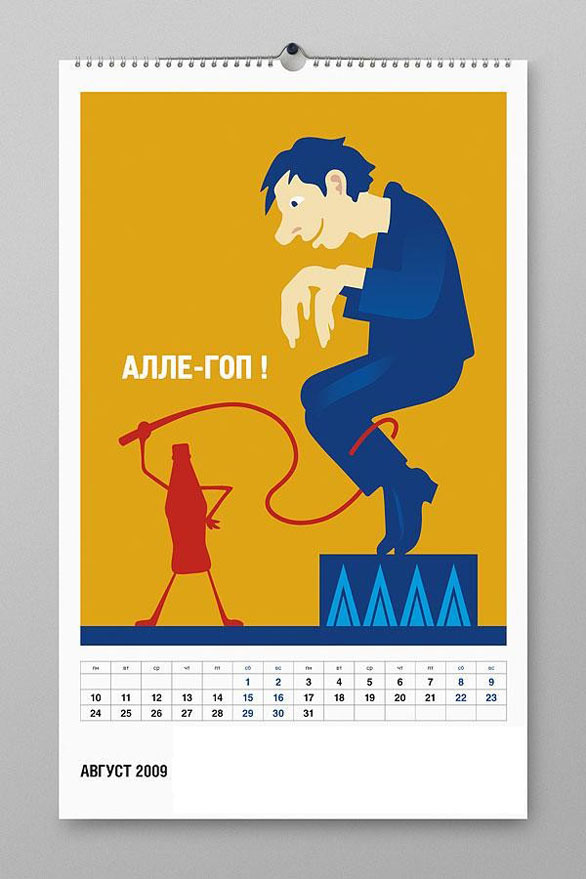 "Obey!"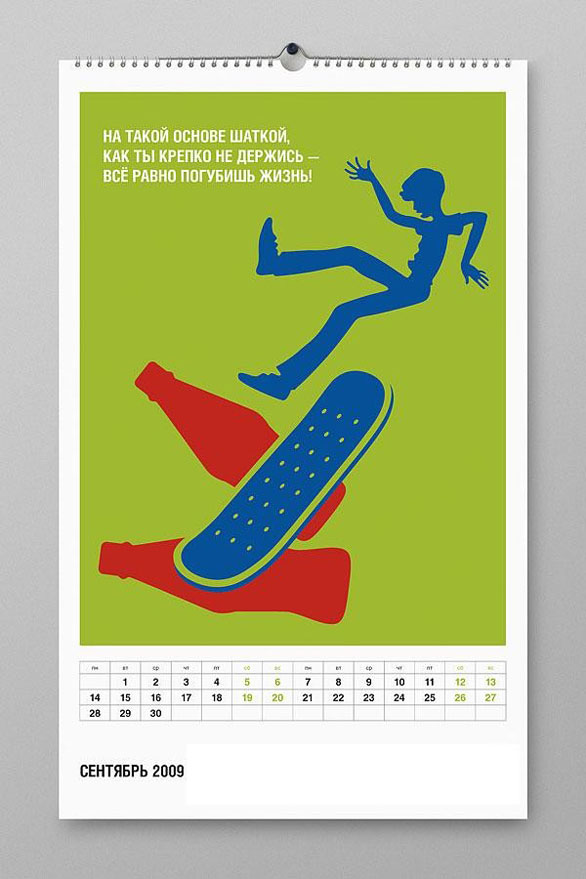 "With such a shaky foundation
You can not build a steady life
No matter how strong you are!"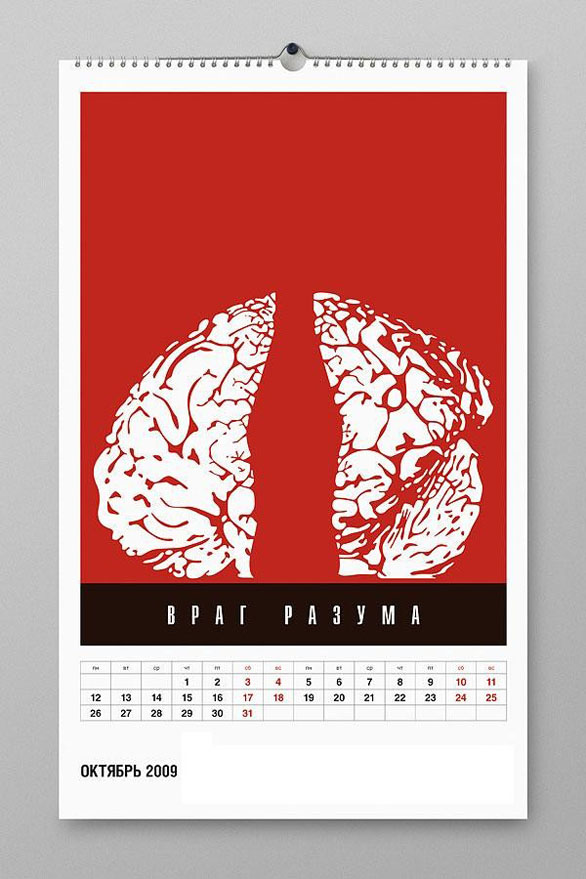 "Enemy of the Mind"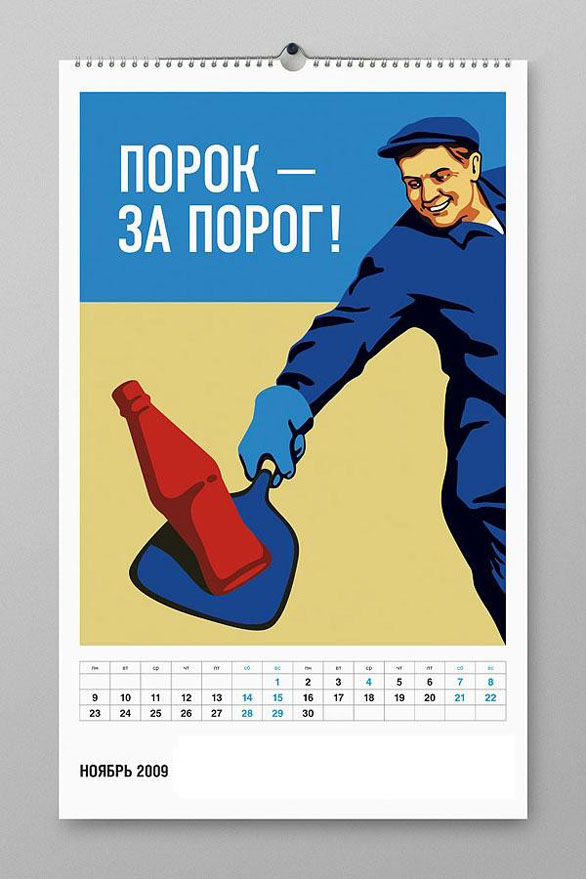 "Sin we've not seen!" – Bit of wordplay here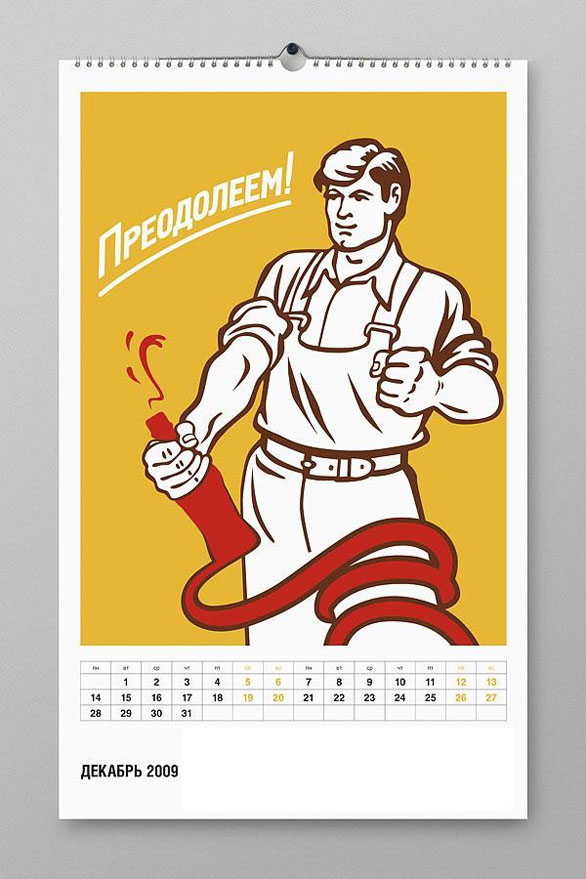 "Together we'll overcome!"
This set was produced by a Russian truck dealership. The theme centers around the points of view of different drivers all over the world. Can you guess what these countries are?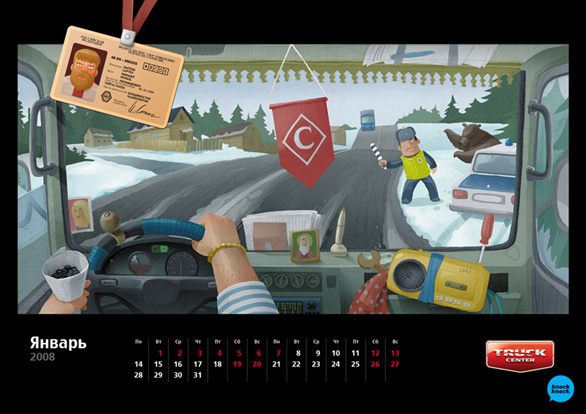 This highbrow calendar features a cartoon zebra taking the role of protagonists in famous works of art, mostly created by Russian artists. If you were wondering if Russians had a thing for zebras, wonder no more. This series was commissioned by Zebra Telecom, a Russian internet service provider.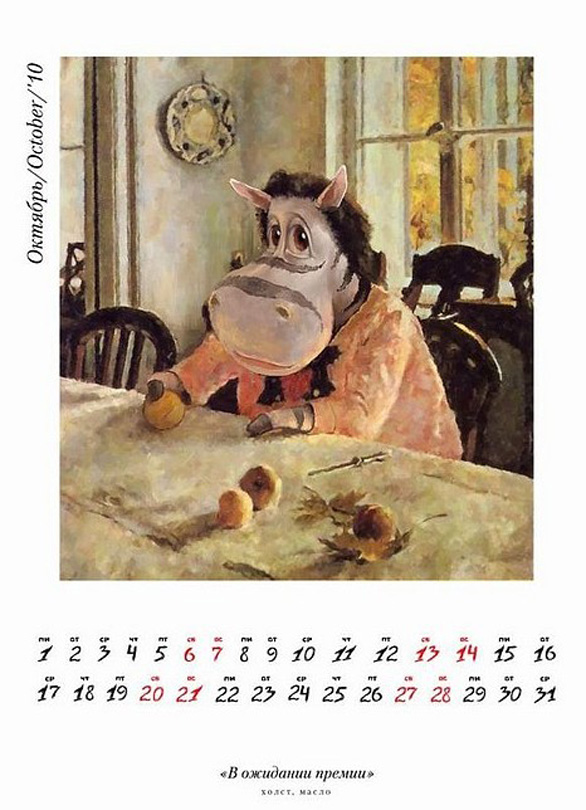 From these examples, we can see that calendars don't only tell us what day it is, they can also be a way for individuals or even entire cultures to express themselves. If you have a comment or need us to print calendars you've designed, or just want to give your guesses for the second set of calendars, feel free to contact us. Don't forget to take advantage of our Free File Review service, which lets you find out how your calendars and other prints will look even before you print them!
Images are property of their respective authors and are for inspiration purposes only. Please click on images to find sources.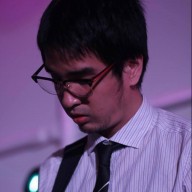 Arthur Piccio is a feature writer and subject matter expert for theUPrinting Blog.