News
UCommunity News
Art Connects New York Continues to Transform Lives
New York City, NY (UPrinting.com –21 February 2012)  Ginger Shulick Porcella,  independent curator and the Director of Art Connects New York (ACNY) and its Spattered Columns Exhibition Space, knows how tricky promoting independent art exhibits can be. Exhibits typically need a lot of flyers and postcards. You can't hold back on print quality, but you have to make the best of what you could on a tight budget.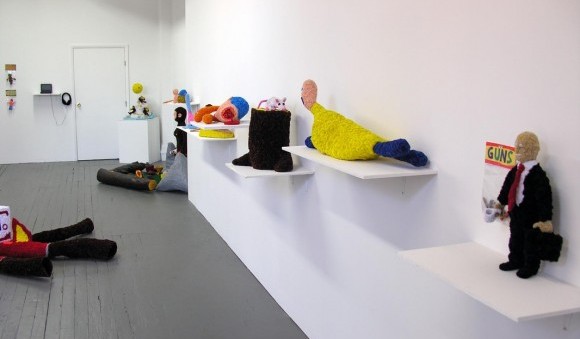 Ginger explains "Unlike some other large printing houses, UPrinting.com provided individual help and feedback, as well as multiple proofs free of charge.  It is always easy to reach an individual by phone! The staff at Uprinting.com was able to translate the unique design into a clean and professional-looking marketing piece."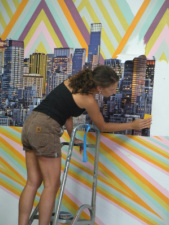 Art Connects New York has touched the lives of New Yorkers in all the 5 boroughs of New York City, hosting 12 off-site placements annually at social service agencies. ACNY also does 10 exhibitions on-site at the Spattered Columns Exhibition Space. All of the exhibits, whether on- or off-site,  are connected by at least one public program, lecture or workshop. The off-site exhibits are especially important, given ACNY's mission to bridge the often expansive gap between the "Art World" and the "Real World".
ACNY reaches nearly 100,000 annually through its Art Placement Program, and an additional 10,000 people annually through public programs and exhibitions at Spattered Columns.  What makes this all so remarkable is it is almost entirely run by volunteers, with all the exhibits organized by independent curators.
Scores of truly unique NYC-based artists have been featured in ACNY exhibits.  This is absolutely crucial, as no other city in the world can claim New York City's  amazing diversity.
Like most 501c3 non-profits, Art Connects New York does important work but faces challenges when it comes to promoting its cause and balancing the books. Through the UCommunity, UPrinting.com has given ACNY as well as hundreds of other non-profit groups print sponsorships.
Ginger continues "we have ordered business cards, a large number of postcards, and a beautiful 2-sided 4-color marketing piece from UPrinting, and have been impressed by the quality and speed with which we receive the work."
"My experience working with UPrinting.com on postcards for our upcoming exhibition was fantastic" says Ginger.  "As a small nonprofit organization with a small operating budget, we are thrilled that you are able to run [the UCommunity Program], which greatly helps reduce our printing costs for the year. Thank you!"
Check out  the ACNY's Calendar of Events to learn more about their next exhibits.
To volunteer, get in touch with Ginger at gingers@artconnectsnewyork.org.
Need print sponsorships? Join the UCommunity Program!
Art Connects New York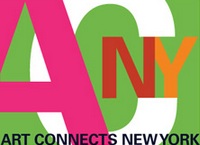 Address: 491 Broadway, Suite 500, NYC 10012
Email:  acny@artconnectsnewyork.org
Phone: 646.546.5334
Visit ACNY's website at www.artconnectsnewyork.org
---
Check out our custom printing services here.
---