News
UPrinting News
UPrinting Promos
Announcing the UPrinting Blog's First Giveaway Winners!
We got so many wonderful and creative entries here at the UPrinting Blog's Business Card Giveaway that we decided to even out the odds by choosing the winners through random selection! Through Random.org, four winners were selected; three from comment entries and one from a tweet entry. The screenshots of the results are below. Now, drum roll please…
UPrinting.com's Business Card Blog Giveaway Winners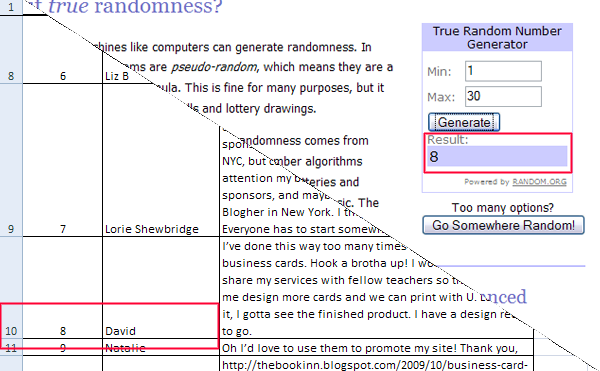 David complained in his comment entry that he's been having bad luck with these giveaway contests. Looks like your luck turned around this time! Congratulations!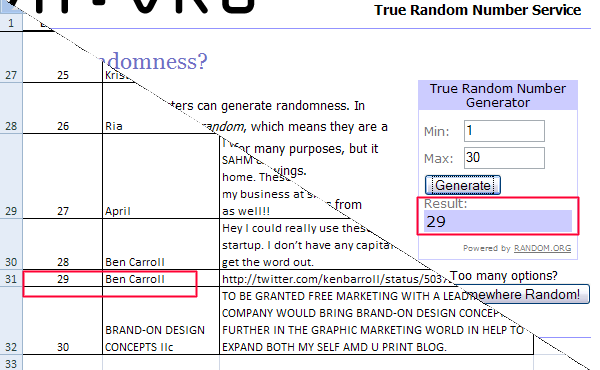 Ben Carroll submitted his entries in the nick of time late last night. His Twitter entry got him the second lucky spot!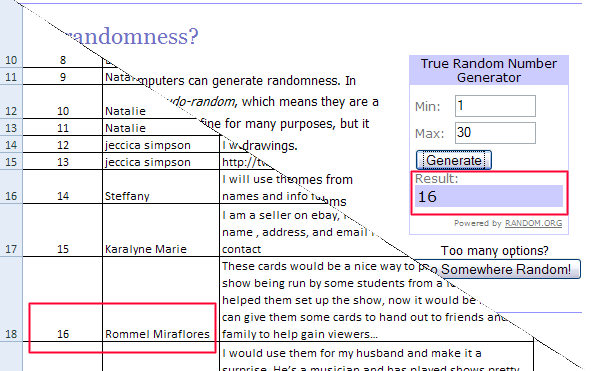 Rommel Miraflores will use the free business card printing to promote a webcast show run by students in a local school. Looks like luck's decided to reward your generous efforts!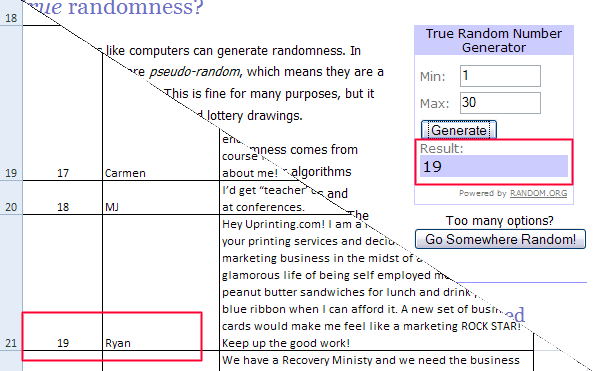 Ryan's submitted one of the perkiest comment entries we've seen for this giveaway. Now you can go ahead and feel like a marketing rock star!
Congratulations to all the winners! You will receive an email from us shortly as additional confirmation and to inform you what happens next. Thank you to all who joined the business cards giveaway, and we hope you join our other giveaways in the future!