News
UCommunity News
American Red Cross to Hold Exclusive Red Tie Event
Los Angeles, CA (UPrinting.com –13,  March 2013)The American Red Cross Los Angeles will hold its exclusive annual Red Tie affair on April 6, 2013 at the Fairmont Miramar Hotel, 101 Wilshire Boulevard, Santa Monica, CA. The American Red Cross LA is part of UPrinting.com's UCommunity non-profit sponsorship program. UPrinting has also extended additional assistance to the group in the form of print materials and technical expertise.

The American Red Cross Red Tie Affair annually honors the humanitarian spirit of extraordinary individuals. This year's event will be a salute to our country's Armed Forces. Christine Devine of Fox 11 News is slated to the emcee for the event. Food at the event will be prepared by Celebrity chef Nick Stellino.
UPrinting brand manager Carol Abedania says "It's really exciting to sponsor such an event. There are few non-profits that can claim the kind of history the American Red Cross has had. We hope to be able to partner with other amazing non-profit groups through the UCommunity in the future."
Event Details:

April 06, 2013, Saturday
5:00PM – 10:00PM
5:00 pm Red Carpet and Cocktail Reception
6:30 pm Dinner
To purchase a place at the event please contact Julie Thomas at julie.thomas@redcross.org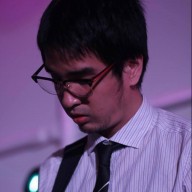 Arthur Piccio is a feature writer and subject matter expert for theUPrinting Blog.