Design
A Compilation of Design Resources Essential in Custom Sticker Printing
Custom stickers are used on just about any product and basically, just about anything. Many businesses also use them for branding and some go as far as guerilla marketing. They are also perfect for product packaging and promotions for upcoming events or for general brand awareness. They also serve as great giveaways since many people enjoy receiving them.
Enjoy the many benefits of custom sticker printing on your next marketing campaigns. Find out how you can maximize creating the perfect label or sticker.
Standard Labels
UPrinting.com offers both standard and roll-label formats. Standard labels are cut to size, making it perfect for giveaways and small-scale productions. Our stickers also have an easy to peel backing for easy removal and application of the sticker.
Roll labels
Roll labels are best for large-scale applications that require you to apply the stickers yourself. Our label stocks are what make these so great to use.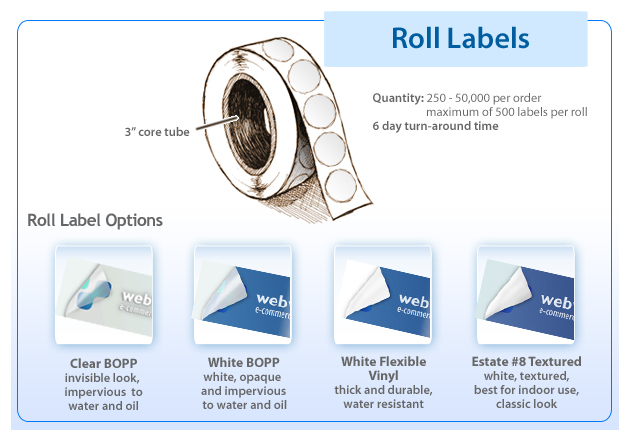 Our White BOPP stock is perfect for indoor use. They are commonly used on bath and beauty products and food containers.
Our clear BOPP stock is somewhat similar to the first option, except that this one is see-through. For printed areas, we add white to make these areas a bit more opaque.
Both the white and clear BOPP is impervious to water and oil and are hardly writeable. They are 2.6 mil thick, in addition to the 40# sticker liner.
Flexible Vinyl is a polyolefin material that is water-resistant making it more durable. It is also thicker with 3.4 mil thickness plus 40# liner. These stickers are perfect for identification, warning labels and promotions.
Estate #8 Textured is probably the most elegant-looking stock we have due to its textured surface. They are perfect as labels for wines and specialty food.
Online Patterned Background Generators for Stickers
Choosing the right color palette, typography, backgrounds and other design elements for your stickers can be tedious and time-consuming. If you have a deadline and you wish to finish your design fast, use the available online design tools.
Seamless patterned backgrounds are commonly used in designing stickers so we've listed here some of the most useful online tools where you can easily generate backgrounds for your designs. Check them out!
If you're looking for an easy-to-use online design tool, ColourLovers Seamless Studio is one of the best choices you have. They have wide array of patterns categorized in different themes such as floral, holiday, mosaic, retro, etc. Fancy and creative patterns are readily available for designing; all you have to do is play with colors to create your desired look for your sticker's background. Aside from patterns, they also have a huge list of color palettes that can help you in designing.

PatternCooler has thousands of patterned designs in different themes and categories. Their user-friendly online editor interface is a major plus. They have a huge collection and variety of designs contributed by other users. You can easily choose and edit a design you want by changing the color palette of the patterns either randomly or manually. It also has texture options if you want to put some depth to your background.

StripeGenerator offers stripe patterns for your sticker's background. You can create seamless horizontal, vertical or diagonal stripes for your designs. Initially, you might think that only a limited number of patterns can be produced from this tool but as you go through and with the different color combinations available on the tool, you can actually create hundreds of different stripe backgrounds. Play with its shadow options, background style set up, stripe size, stripe spacing and stripe orientation settings to create a simple yet professional design for your stickers.

If you're into plaid designs, you'll definitely enjoy Tartan Maker Background Tool. While this may not be your first choice in creating your background because of its limited design options, you'll be surprised how subtle yet professional the output will be. You can either create your tartan pattern diagonally, vertically, or horizontally. Bands or the lines are also adjustable according to thickness and spacing to create a variety of designs.

Ribbons and Badges Design Freebies for Sticker Printing
Putting together a design for your sticker/label printing? Try downloading these free badges and ribbon designs! You can add these as design elements in your materials to make them look more stylish. Choose from the four categories listed below.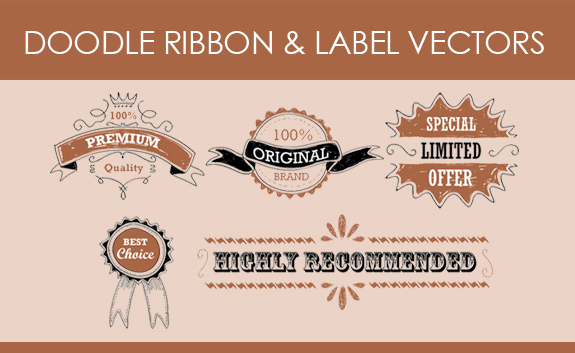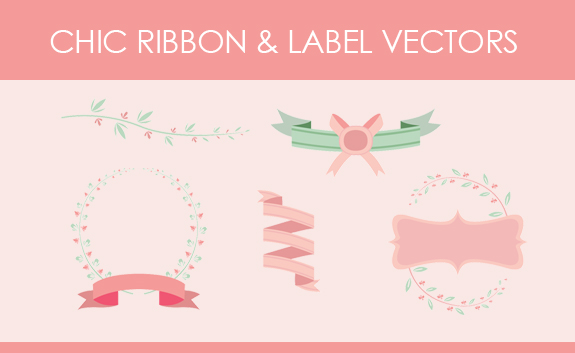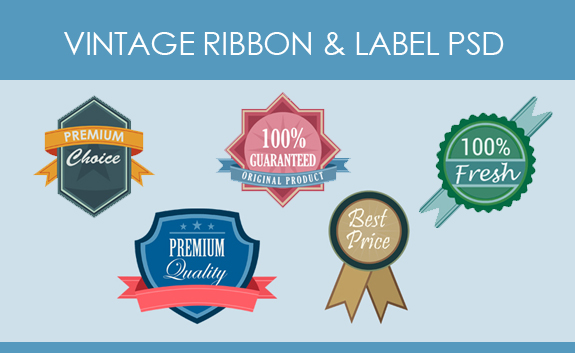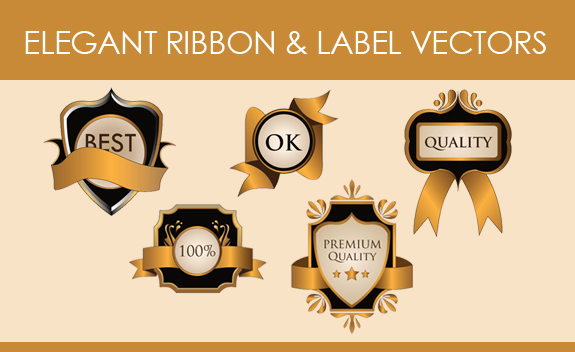 Sample Sticker Designs
Stickers are commonly distributed as part of advertising, campaigns, branding and other forms of promotion. They are a versatile and powerful marketing tool for you can stick them on any surface to promote your brand or cause.
When designing a sticker for a specific industry, it is important to consider the brand and theme of the product or service. They usually come in different sizes and shapes such as square, rectangle and circle. Stickers have limited space for your design so as much as possible, be simple, direct yet professional.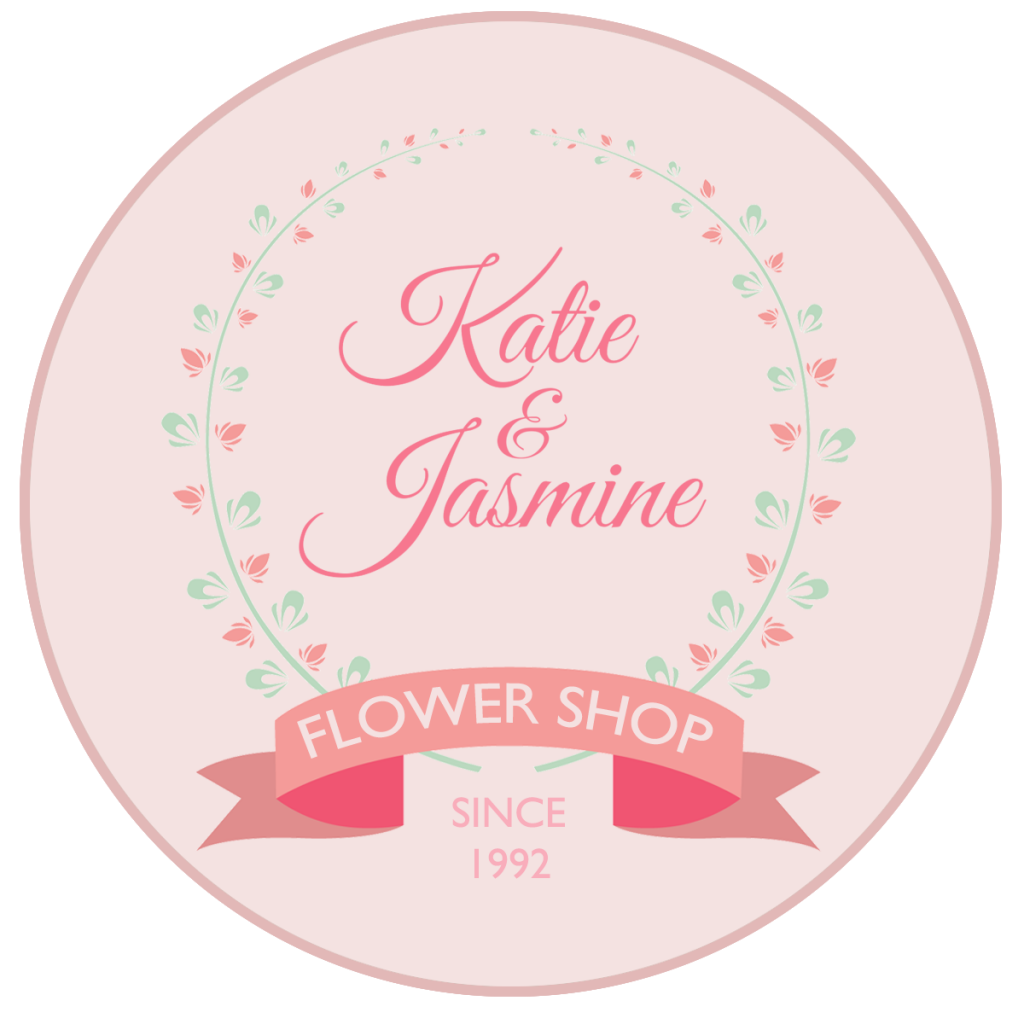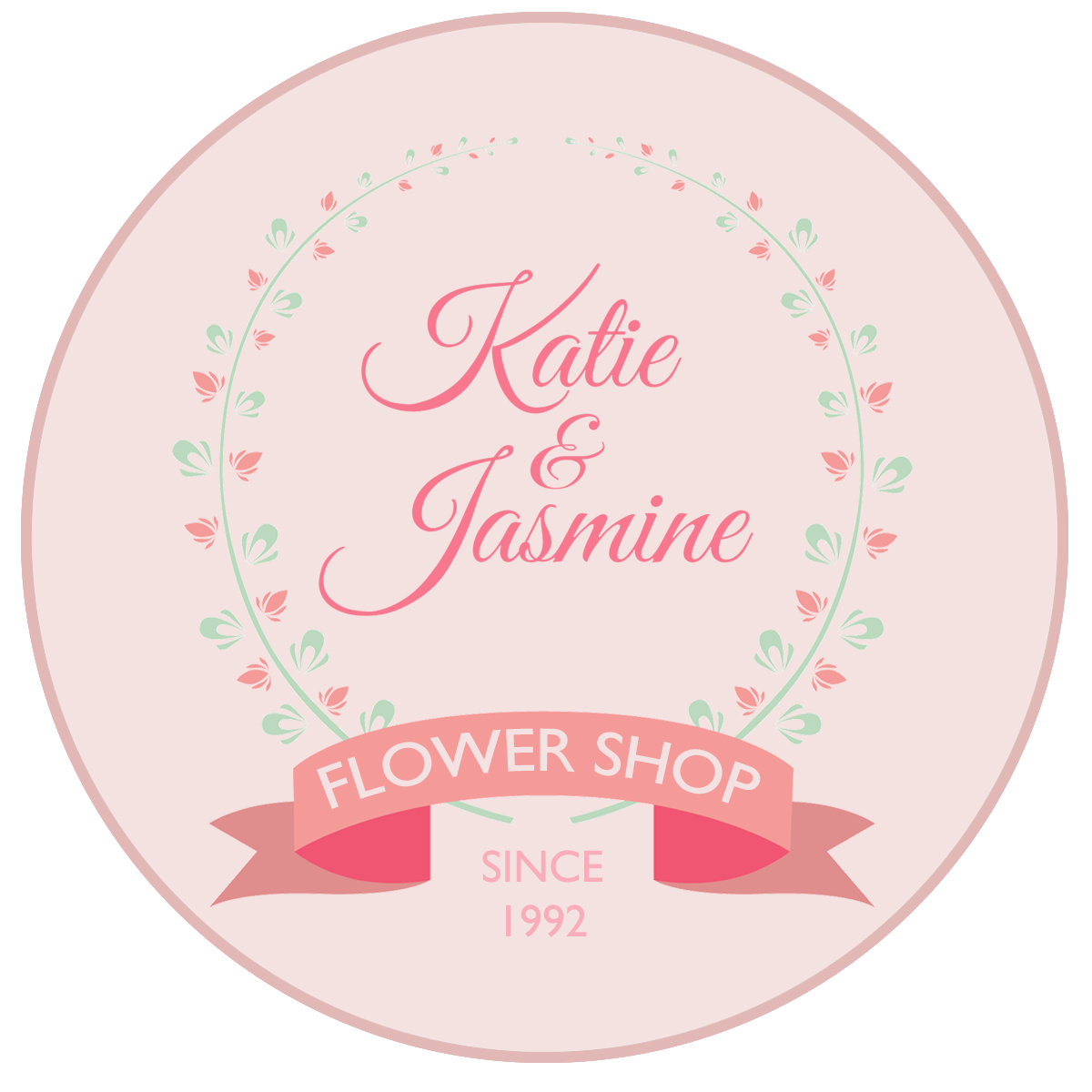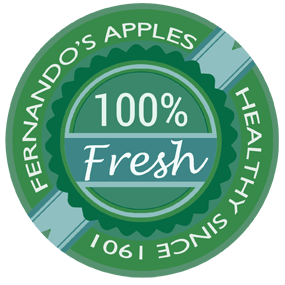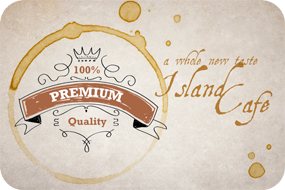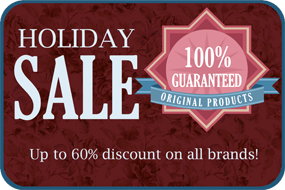 Printing Guide for Various Stickers Product Application
You have to pay attention to details in customizing product stickers or labels. The specs of the stickers will depend on the characteristics of the product and its packaging —what are you sticking the label on? How is the product used and stored? What is its shelf life? Stickers contain important information about the product and these labels ought to last the same time the product is consumed.
We have below a guide in printing stickers for various product applications:
Wine Bottle Labels/Stickers
Wine bottle labels need to stand different temperatures and resist fading through time. There are sticker stocks that can stand temperature from -65° to 140° F like textured Estate #4 or Estate #9. UV matte coating on the stickers keep printed details on the wine labels intact. While most wine bottle labels are rectangular, you can work on oval or circle labels if these can make your brand stand out. Background color is usually white or cream and text are in dark shades — red, green or black.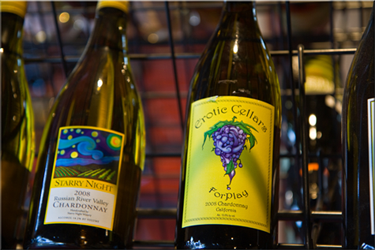 Beer Bottle Labels/Stickers
Similar to wine bottle stickers, beer bottle labels have to be durable. The adhesive should remain even after bottles are transferred from the truck to the fridge. Silver metallic Biaxially-Oriented Polypropylene (BOPP) film is the best material for beer bottle labels because this is made to withstand moisture and refrigeration. The metallic label adds to the overall appeal of the beer bottle and represents your brand's high quality brew. To achieve a pleasing packaging, create label design that will suit the color of the beer bottle.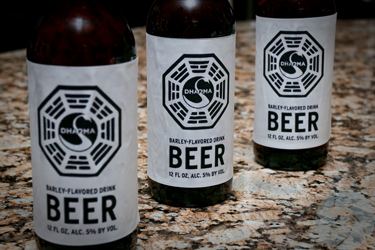 Water Bottle Labels/Stickers
White or clear BOPP is an advisable stock for water bottle labels. This material can stand moisture and cold temperatures to which water bottles are exposed to. Unlike silver metallic BOPP, white or clear material is apt for clear bottles — looks light and clean. Blue is a dominant color in sticker designs but brands have worked on alternative colors like purple and red.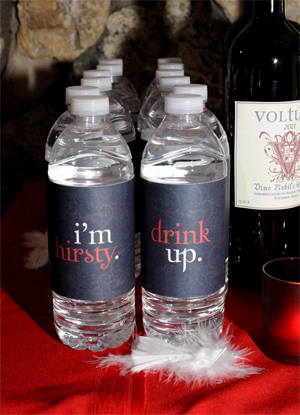 Condiments Stickers/Labels
Condiments stickers should be durable to last changing temperatures, moisture and contact with oil. Condiments are widely used by different people, especially in restaurants. Labels contribute to the functionality of the condiments — important to make the design simple and text easy to read.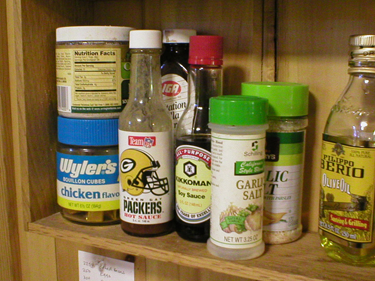 Specialty Food Stickers/Labels/coffee
It's hard to generalize the specs that suit specialty food labels because it largely depends on the kind of food and its packaging. But you should remember that information printed on food labels like ingredients, nutrition facts and expiration date remain intact until the food has been consumed. It's best to use durable material that withstands heat, moisture, sunlight and chemicals.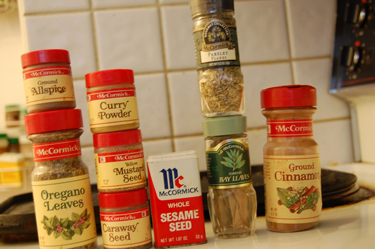 Cosmetic Stickers/Labels
Cosmetic labels should be functional and elegant. Sticker materials that stand moisture are BOPP film — choose between white or clear one to suit the overall design of your packaging. It's vital to consider the impact of the labels on your packaging for this will reflect on the claim of the product to beautify consumers.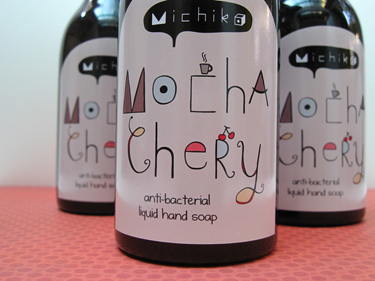 Medicine Stickers/Labels
Labels are very important in medicine containers. Contents, dosage and storage details are indicated on medicine stickers to which users rely on. While most medicines are stored in room temperature, it's important to use durable stock that will last for years.
These are basic guidelines in creating stickers for various product applications. Customizing stickers is important part of product marketing because these will speak for you and your product to your customers — choose well.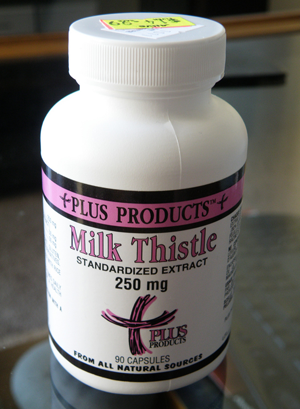 For more information on custom sticker printing and other printing options, visit UPrinting.com.
Image Sources:
Wine Bottle: Jill Clardy via photopin cc
Water Bottle: AngryJulieMonday via photopin cc
Specialty Food: stu_spivack via photopin ccCosmetic: Precise Monkey via photopin cc
Beer Bottle: photo credit: Phil Romans via photopin cc
Condiments: tbone_sandwich via photopin cc
Medicine: DennisSylvesterHurd via photopin cc