Design
4 Great Postcard Invitation Ideas
Postcard invitations aren't just trendy, they're environmentally friendly and cost-effective too. Instead of wasting money and paper on envelopes, send out your event invites on a single sheet of cardstock. You'll save on postage too. Here are 5 of my favorite postcard invitation ideas:
Postcard Wedding Invites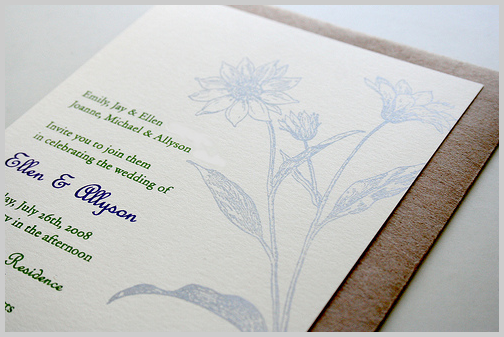 Flickr: http://www.flickr.com/photos/thingsarebetterwithaparrott/2601953947/
This designer chose to include an envelope, but with a blank back, this postcard could easily be converted into a self-mailing invite. These days, wedding guests aren't expecting overstuffed invitations with reply cards, envelopes, direction cards and superfluous paper and information. Instead, keep it simple, maybe include a website with extra information (directions, hotels, etc) and save money and paper.
Party Invites from Postcards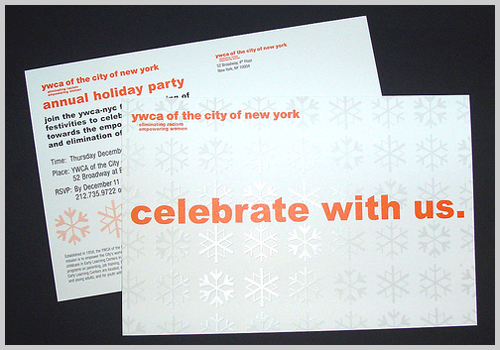 Flickr: http://www.flickr.com/photos/perryej/430963000/
You're already throwing a party, there's no need to drop another small fortune on the invites. Instead, invite up to 500 people for just over $50 with full-color postcards from UPrinting.
Save the Date Cards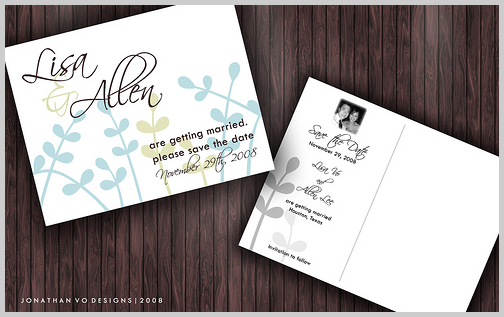 Flickr: http://www.flickr.com/photos/hugged2death/2549884434/
Instead of blowing your wedding budget on save the date cards, you can use postcard invitations as a cost-effective alternative. With prices starting at just over $50 for 500 full-color cards, you're paying significantly less at UPrinting than you would with someone who "specializes" in wedding stationery (read: "overcharges").
RSVP Postcards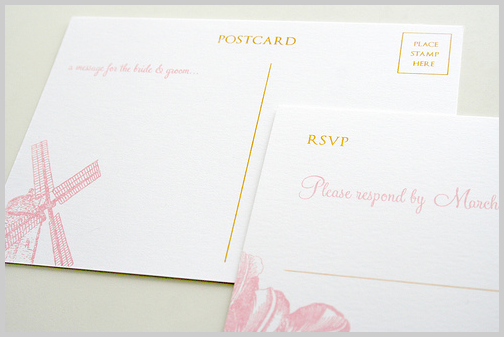 Flickr: http://www.flickr.com/photos/thingsarebetterwithaparrott/3309495088/
If you don't want to use a postcard as your invitation, they make great RSVP cards. You'll save money on printing and pre-paid postage and you'll make it easier on guests who maybe don't want to have to deal with an envelope. At UPrinting, you can pre-print your mailing address on every card, which is a nice convenience for your guests.
Have you used postcards in lieu of traditional invitations? If so, please share your postcard invitation ideas and pictures in the comments. I'd love to see them.