Design
25 Mind-Blowing Art Nouveau Poster Designs!
The Art Nouveau style was de rigeur for a relatively short time, from the 1890s up until the first part of the 1900s. This era in visual art however, was and remains extremely important for providing the link between the classical styles of earlier times with modern schools of designs. Art Nouveau poster designs were the first taken seriously by art aficionados and continue to be among the most sought after prints today.
While the Art Nouveau movement certainly didn't invent the idea of posters, it was definitely during its height that commercial art and poster design truly came into their own. The works of Alphonse Mucha, Henri de Toulouse-Lautrec, Gustav Klimt and many others continue to inspire the artists of today with their groundbreaking visual motifs, typography, use of color, and intricate attention to detail. Even as the Art Nouveau style was abandoned in favor of Art Deco and other less complicated aesthetics, new samples of the work continue to be produced in the present day.
 
The style continues to be popular today, with the undulating lines and quirky details popping up in some very unexpected ways. While the new styles may feature very different themes from the originals, they remain surprisingly faithful to the works that inspired them. Sit back and relax as we take you through a tour of:
25 Amazing Art Nouveau Poster Samples!
 
Art Nouveau's flowing style and emphasis on curves lent it a distinctly feminine look.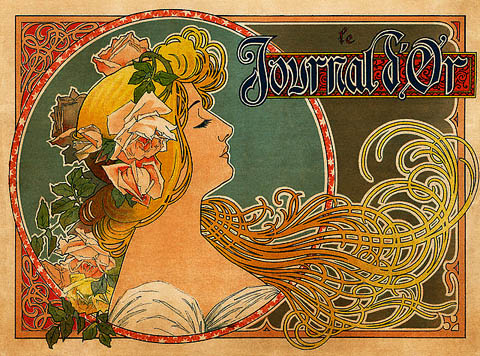 Alphonse Marie Mucha was the first one to create work identifiably in this style. Art Nouveau was in fact called, "Mucha Style" when the movement was first starting to take a hold of Europe. This is an ad for Job Paper Cigarettes.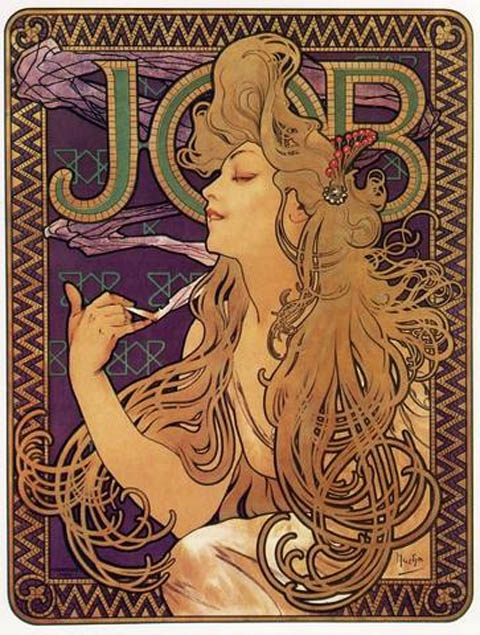 Alphonse Mucha
 
Dog food!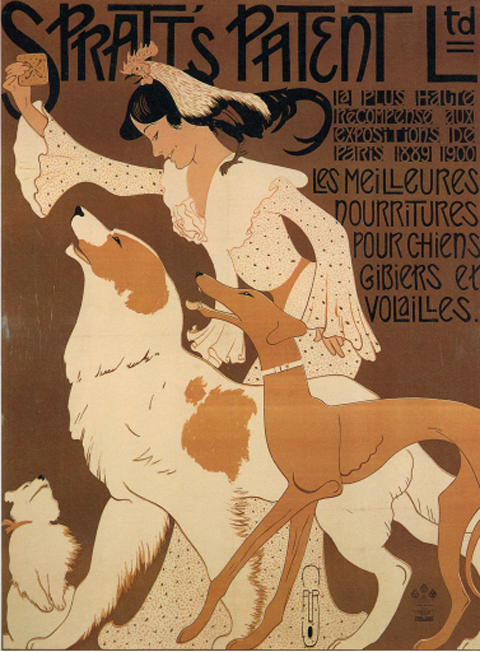 Auguste Roobille
"Collab with Mathiole. This is a little homage to the greatest Art Nouveau Man, Alphonse Mucha, and also a mash up with Mexican Wrestling poster style"


hafaell
 
Israeli artist Johnathan Zafrani's Art Nouvelle-inspired event poster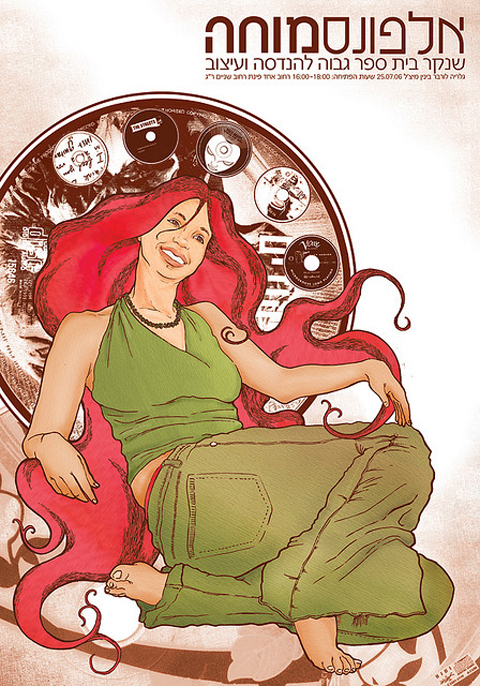 yonny
 
"Poster designed for Kristy Pennino's Advanced Graphic Design II course, Fall 2008"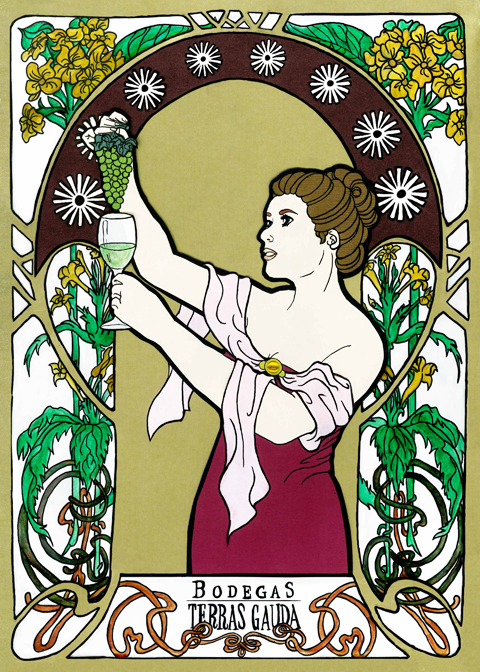 Christine Cerniglia
 
 
Simplicissimus Magazine was at the forefront of "Jugendstil", Art Nouvelle's counterpart in Germany and Austria-Hungary. This strikingly modern-looking poster was made in either 1896 or 1897. It was stylistically opposite of the detail-rich illustrations and posters in Paris, yet the general effect on the Classical Art that preceded them both was the same.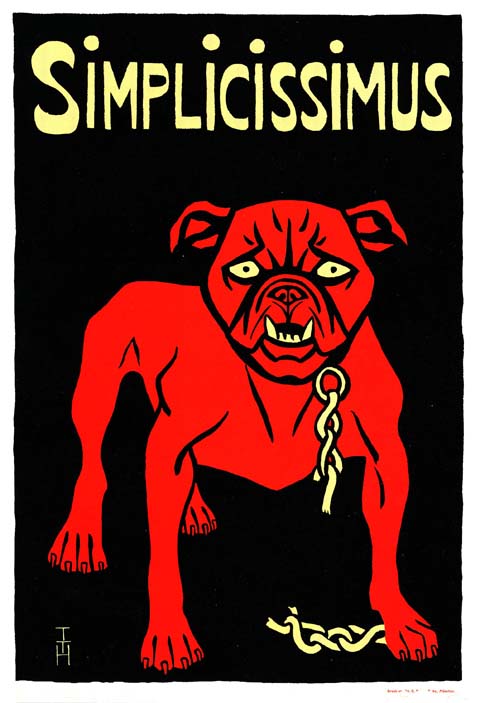 Thomas Heine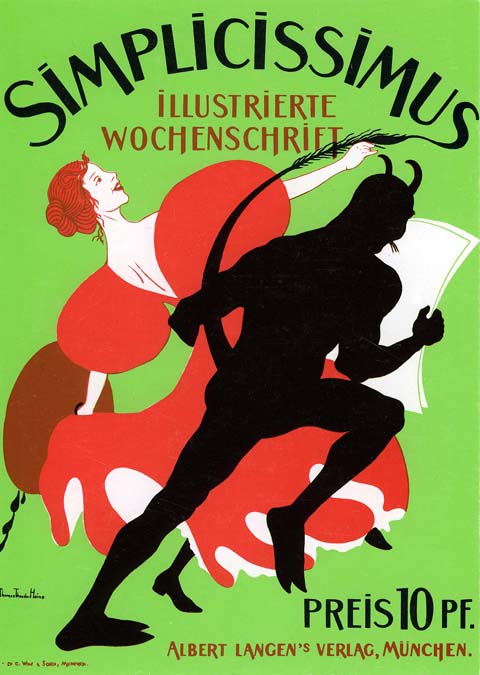 Thomas Heine
 
 
This series is a modern homage to Art Nouveau. Note the very different use of color.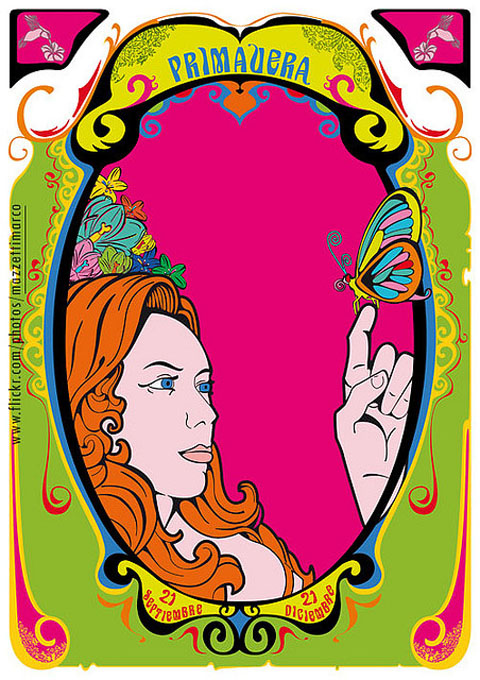 mazzettimarco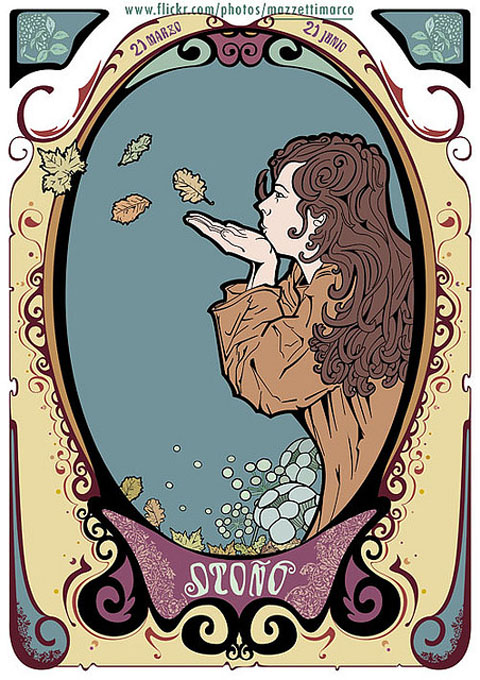 mazzettimarco
 
 
The style used in a relatively recent event poster.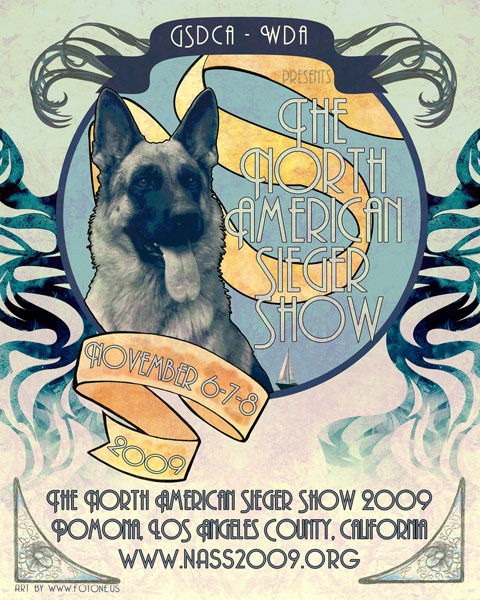 abhaikaul
 
A fusion of Art Nouveau with relatively spare Art Deco.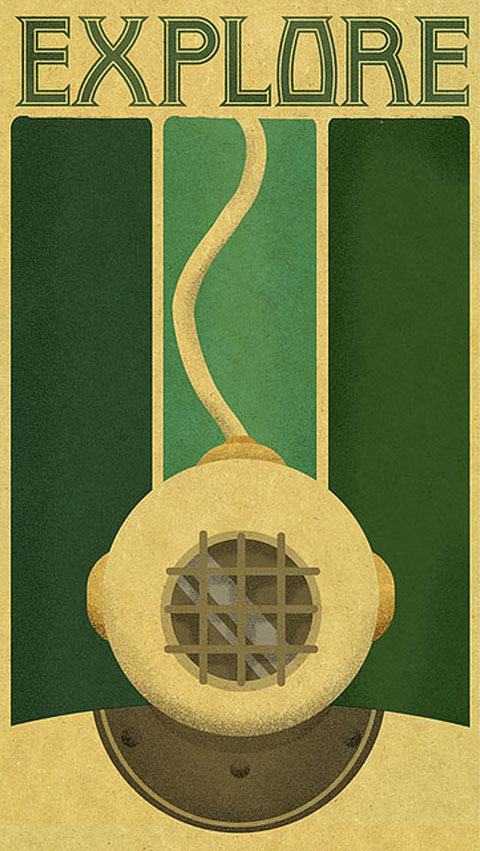 By drewbles13
 
The following series is by the Father of Art Nouveau himself, Czech-born Parisienne Alphonse Mucha. There's not much more that could be said about his commercial work from this era that has not been said. He was always disappointed that his commercial work held more acclaim than his more artistically "purist" works.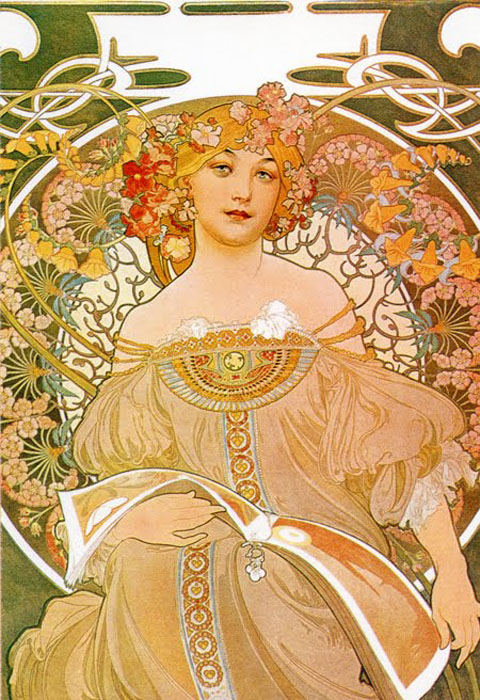 Alphonse Mucha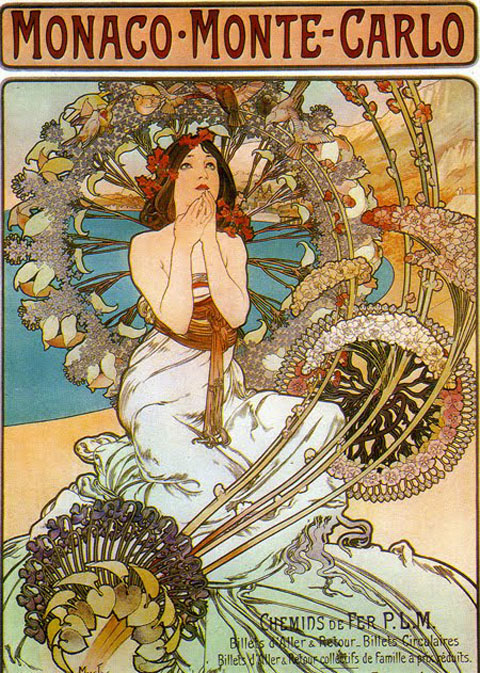 Alphonse Mucha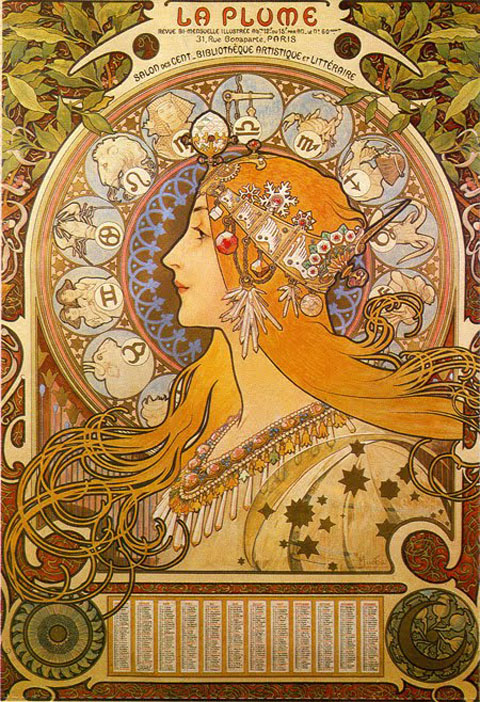 Alphonse Mucha
 
Paul Berthon was more economical in his use of color, at least in this particular work. Certain elements of more modern styles can already be seen here.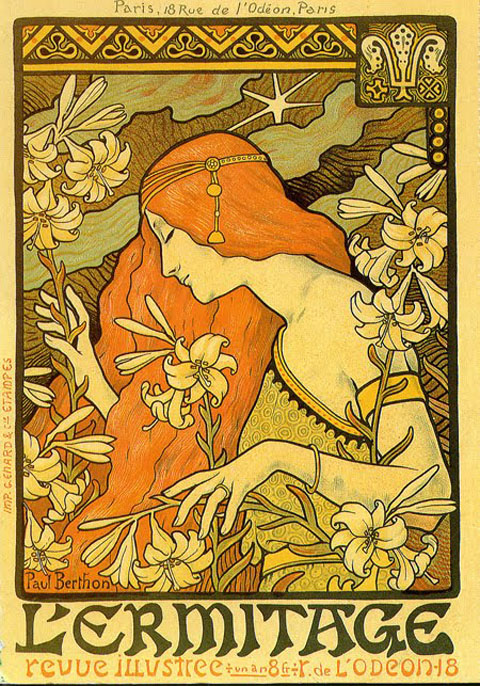 Paul Berthon
 
 
Awesome recent design. Steampunk anyone?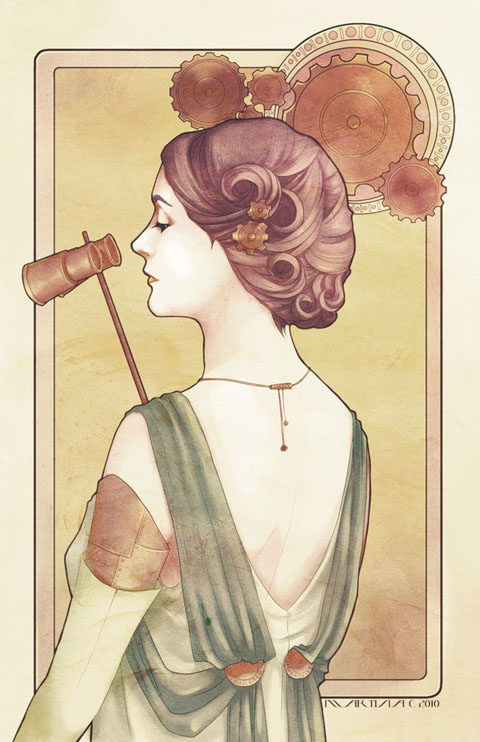 by =mary-chan
 
Couldn't find Blanka, my personal favorite. 🙁



by *Razvan-Sedekiah
 
Not strictly Art Nouveau, but it incorporates certain motifs from that school of design.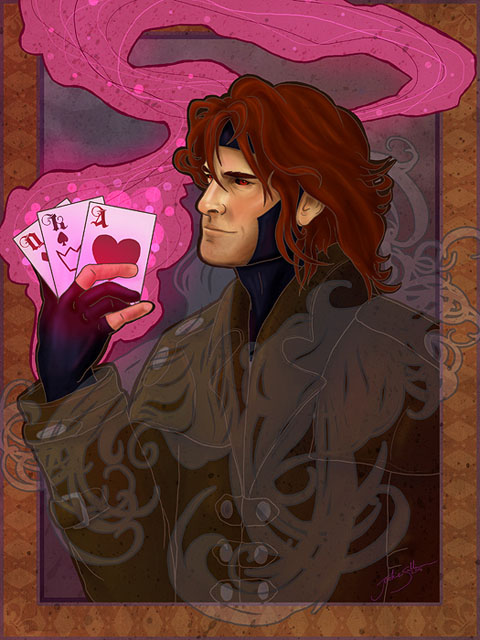 by *jackieocean
 
Ironman.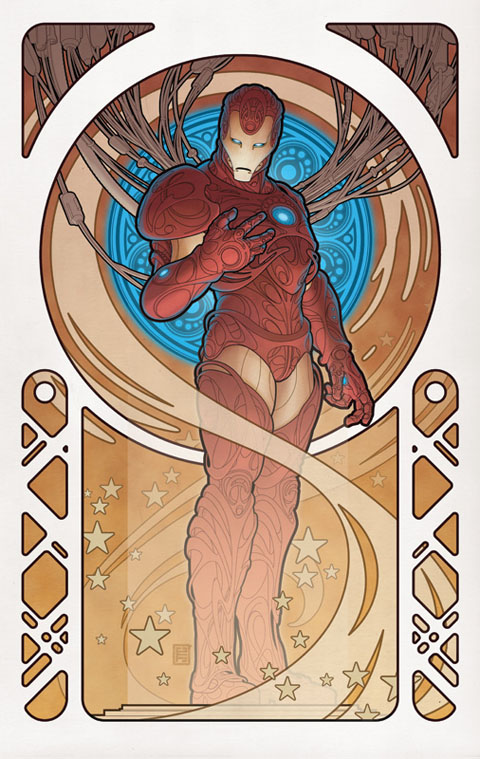 by ~johntylerchristopher
 
As seen here, the Art Nouveau style directly inspired the psychedelic prints of the 60s and 70s, and from there, a lot of the bad Ed Hardy knock-offs. Done correctly though, the results are stunning.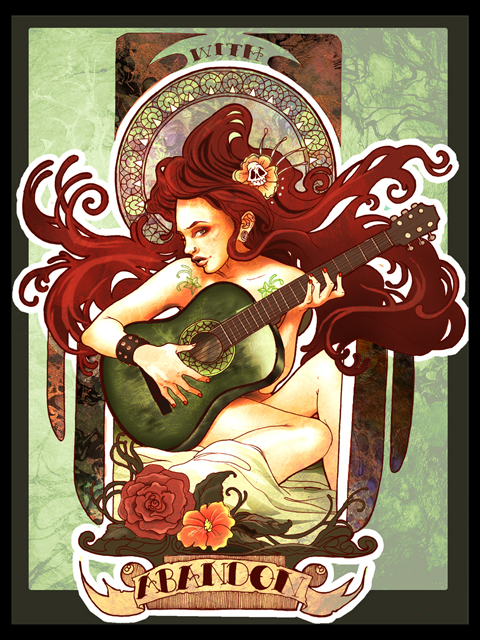 by *brainleakage
 
Throwing our gaming readers some geek love.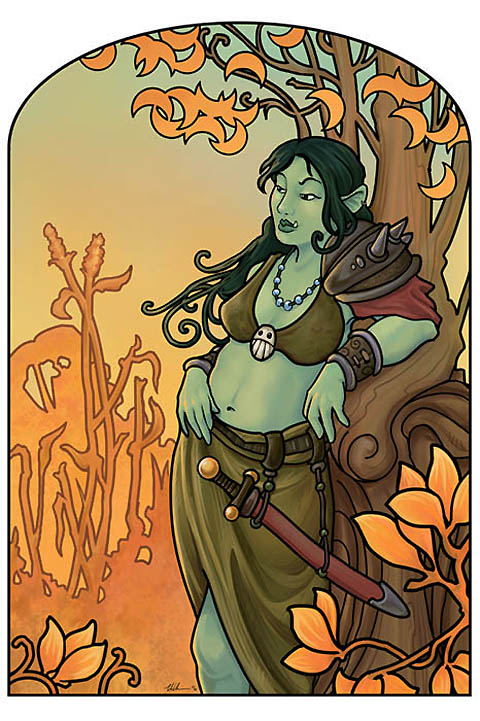 by `ursulav
That's all for our Art Nouveau poster roundup! Got any comments or suggestions? Maybe you have an Art Nouveau inspired poster design you're dying to get printed? Contact UPrinting for your personal or business poster printing needs! Visit our website or give us a call at 888-888-4211! Our helpful agents are standing by 24/7
Arthur Piccio is a feature writer and subject matter expert for theUPrinting Blog.