Design
17 Fun Greeting Card Images We Hope Won't Make You Laugh Your Face Off
Dad always thought laughter was the best medicine, which I guess is why several of us died of tuberculosis -Jack Handey
For almost as long as they have existed, greeting cards have been used to spread the gift of laughter, as well as the occasional colony of flesh-eating bacteria. Kidding aside, there are thousands of examples of humorous greeting cards out there. We say "humorous" because while we can see attempts at humor being made, not too many of them are actually funny.
No worries. Our crack team of bloggers has compiled 17 of the funniest greeting card pics 15 minutes of Googling can get. So sit back, relax, and lower your expectations. Here's a mindbendingly awesome collection of-
17 Funny Greeting Cards
Click images for sources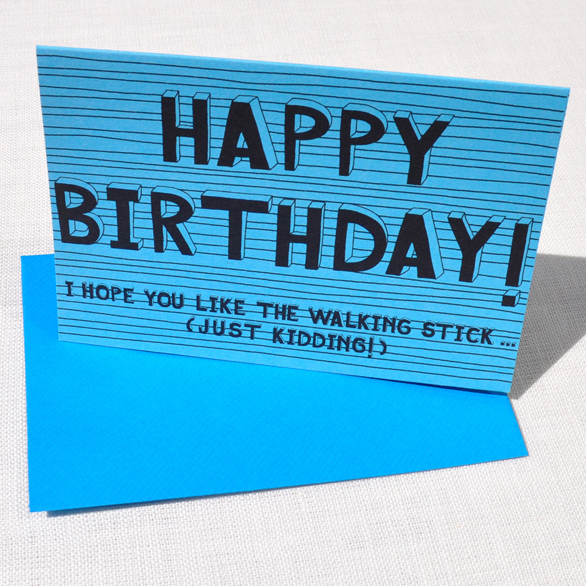 All rights reserved by Venerate Card and Stationery Boutique
No. He's not kidding.
I see absolutely nothing wrong with this card. Nothing at all.
We like the moustache.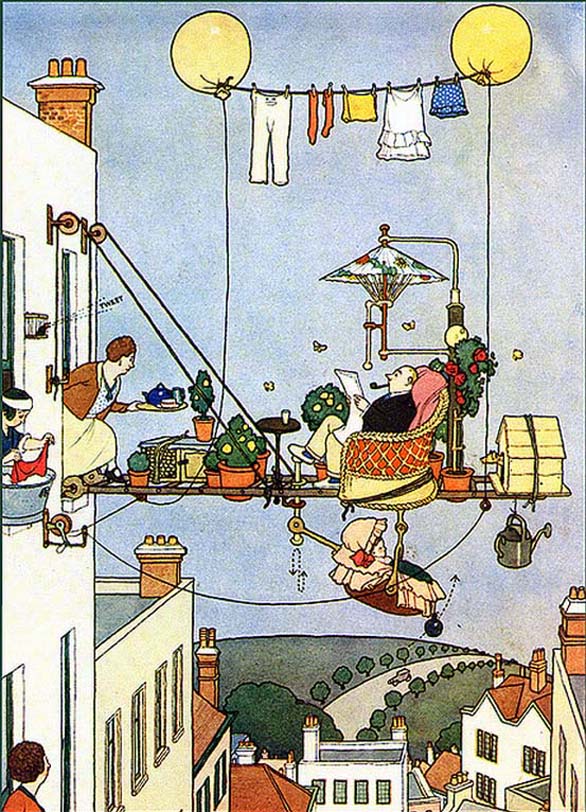 W. Heath Robinson-Contraption for the Lazy Father
That balloon clothesline actually makes sense, come to think of it.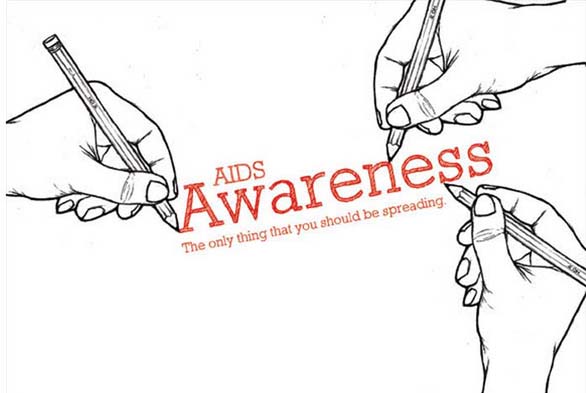 All rights reserved by RetroOnTheDownLow
Word.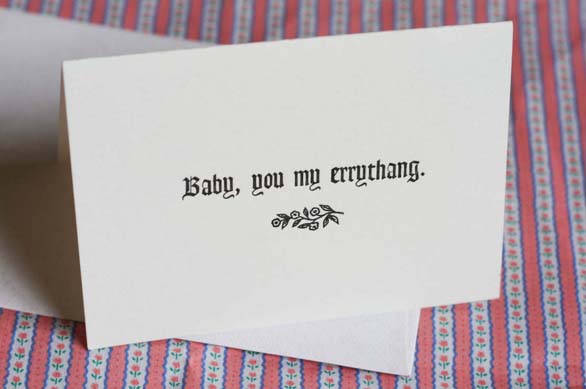 All rights reserved by Melissa Rachel Black
Funnier as a tattoo, we'll bet.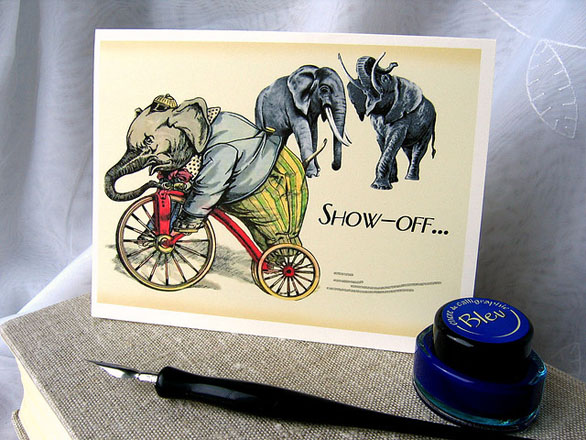 All rights reserved by hareanddrum
They're just jealous cause they don't have any…y'know. Pants.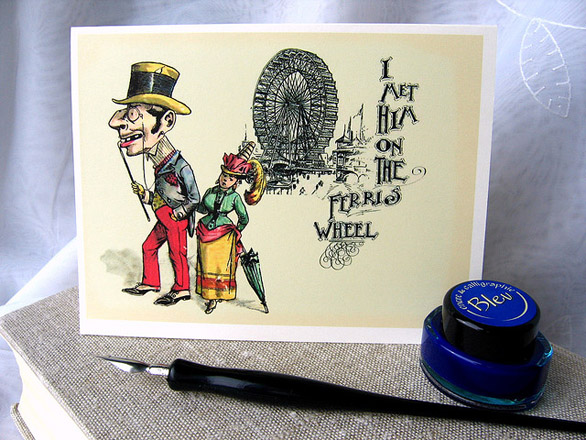 All rights reserved by hareanddrum
Always works out.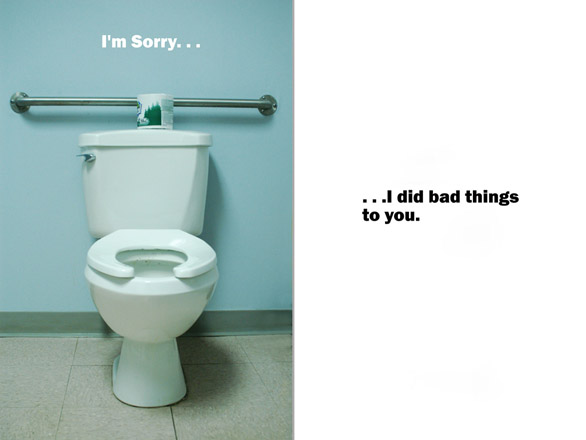 All rights reserved by tgbusill
If you can think of a situation where it would be appropriate to send a card like this, well… Good show, sir.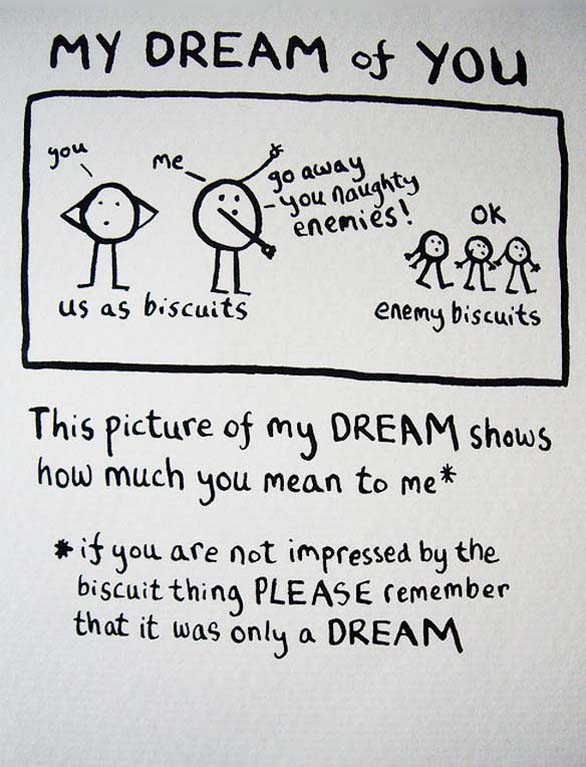 All rights reserved by Disney Dan
The enemy biscuits that stayed behind spent the rest of the dream in an internment camp. They have yet to receive reparations.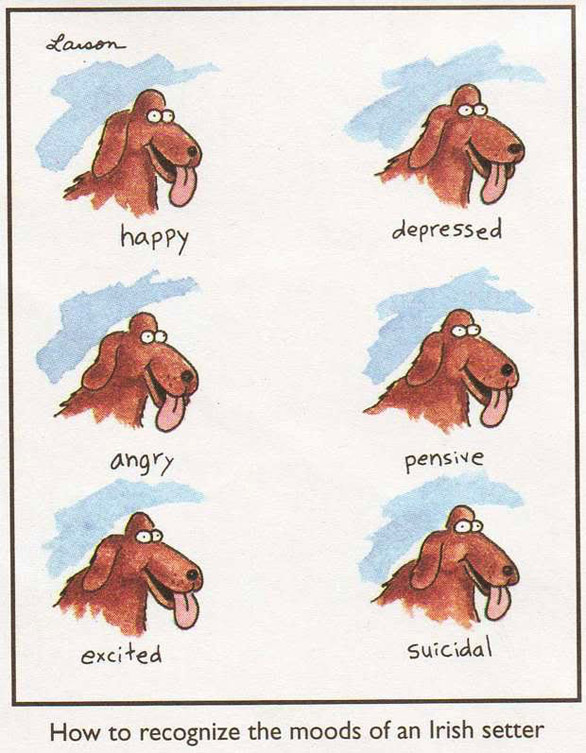 All rights reserved by Gary Larson
Classic Gary Larson piece. Genius.
Satan has a better record collection, or so we hear.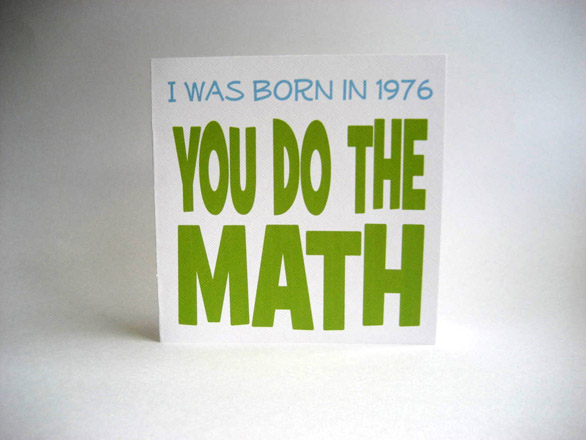 All rights reserved by Crafted By Lindy
We're actually not sure how this card's supposed to work. Birthday celebrants don't usually send them out after all. But hey, a card's a card.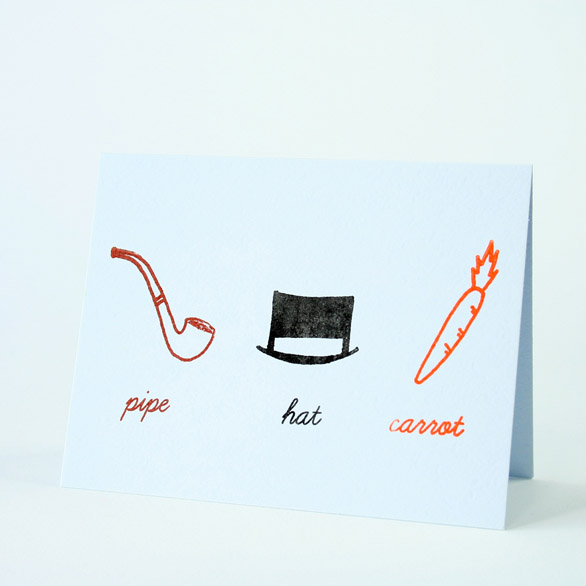 All rights reserved by paper pastries
For those who don't get it: Snowman Ingredients. You've lost an opportunity to feel clever.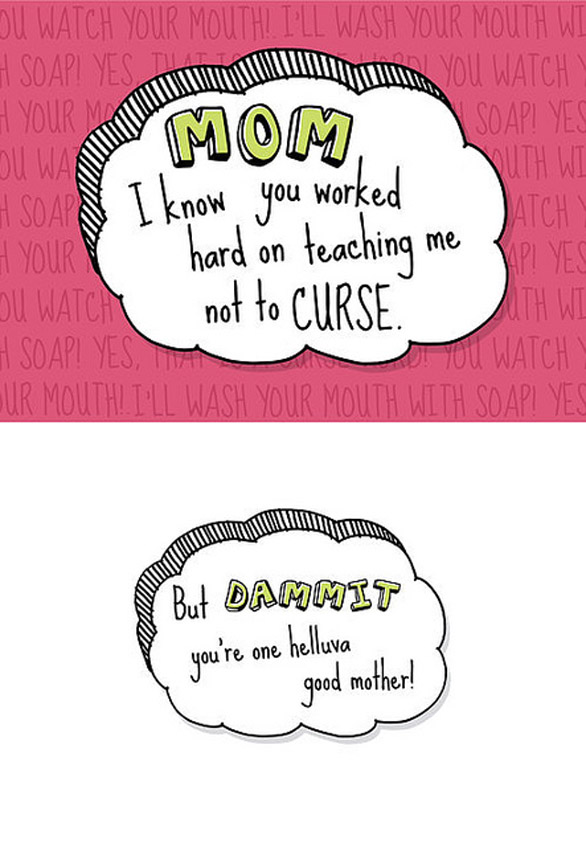 All rights reserved by RetroOnTheDownLow
Darn straight!
What kind of ant's good with numbers? An account-ant. Heh. Heh. Heh.
If you found this funny, chances are a lot of people don't like you very much. Just kidding. We love nerds.
There you have it! We hope we were able to squeeze a chuckle or two out of you! The next time you print greeting cards, why not spread a little cheer? If you've got any comments or ideas, or want to learn more about our printing services, feel free to get in touch! By the way, this holiday season, UPrinting.com is GIVING 20% OFF ON GREETING CARDS! How cool is that?
Comments