Design
15 Food Label Design Samples to Satisfy Your Creative Hunger
A messy-looking dish will always be left untouched and the same goes for a poorly-designed food label. Consumers eat with their eyes first, rely heavily in first impressions, and associate creative packaging with delicious and quality products.
Good product presentation does not only translate into sales; it also provides interesting design ideas for both designers and business owners. Below are food label design samples that prove edible products are not only meant to be consumed, but should also be visually-appealing to the market.
Food Label Design Projects to Delight Your Senses
Carluccio's
These food labels are as sweet as the products inside. The designer's choice of colors really made these yummy treats so addicting to look at.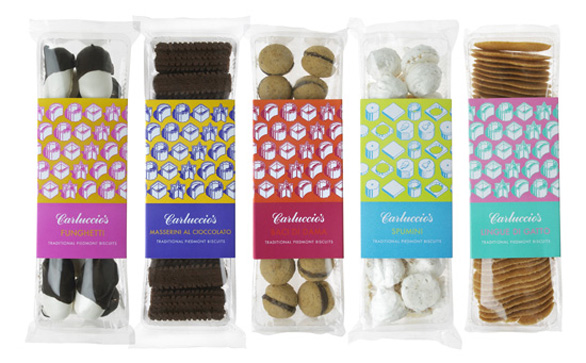 Designer: Irving & Co
The Fine Cheese Co.
With their pretty colors and bold typography, these kitchen essentials can definitely beautify any cupboard.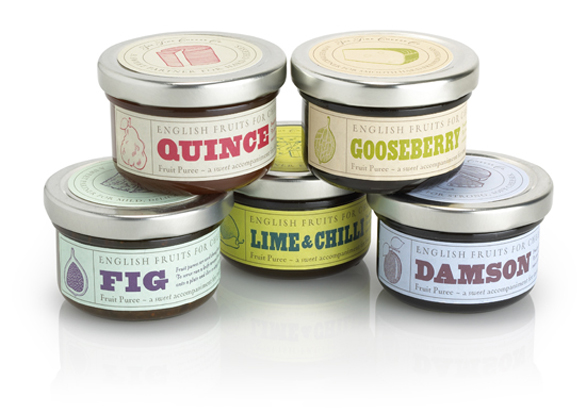 Designer: Irving & Co
Spiral Condiments
Sophisticated, classy, and artistic, these Asian-inspired food label designs added more spice to the condiments they were designed for.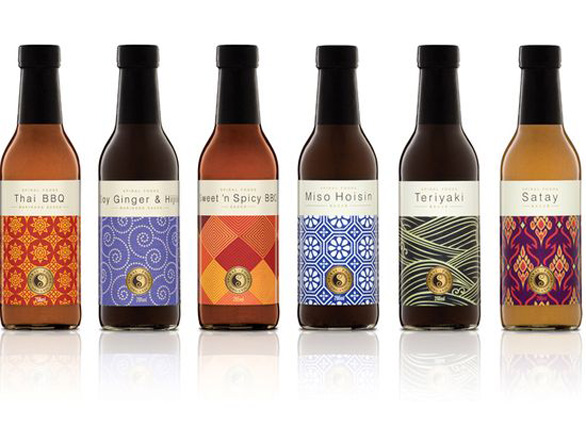 Designer: Frank Aloi
Rochdale Cider
The antique paper texture, fruit stamp-like apple logo, and boxing poster-inspired font gave a fun and retro feel to these cider bottles.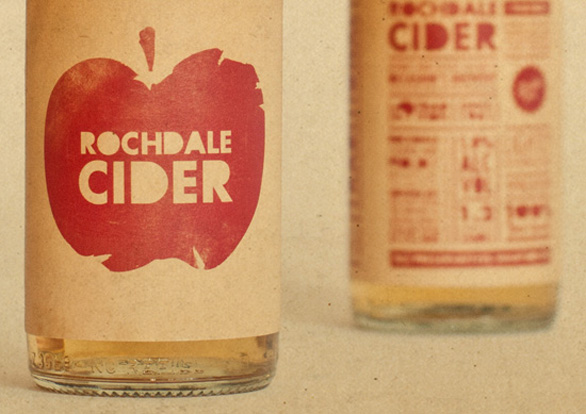 Designer: Supply
Fruta del Diablo
Moxie Sozo incorporated branding and Mexican culture to come up with an interesting food label for salsa. The hand-drawn illustrations were inspired by woodcuts of artist, Jose Guadalupe Posada of Mexico.
Yellow Jacket
The fun and youthful spirits of the student designers translated into a cool package design for Yellow Jacket.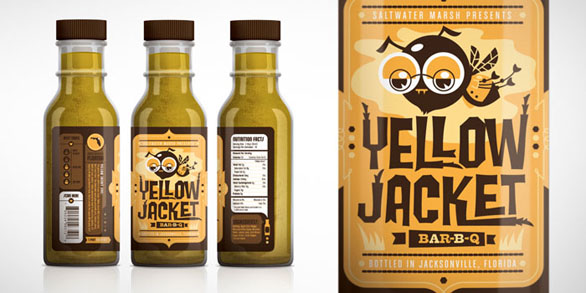 Designer: Kendrick Kidd
Peter Popple's Popcorn
Designed with Moms in mind as a healthy snack treat for children, these eye-catching popcorn label designs are sure to appeal to both mothers and their kids.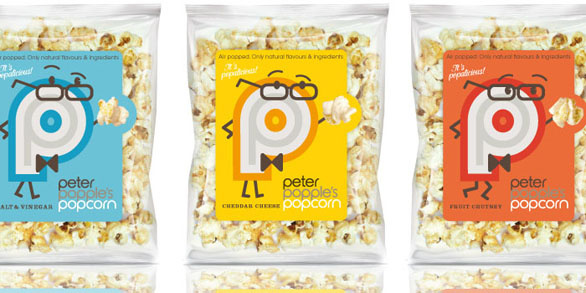 Designer: Family and Friends
Chocolat Factory
Chocolate is sexy and so is this bold and beautiful label design for Chocolat Factory. Its clean and minimalistic layout will absolutely heighten up your chocolate and graphic design addiction.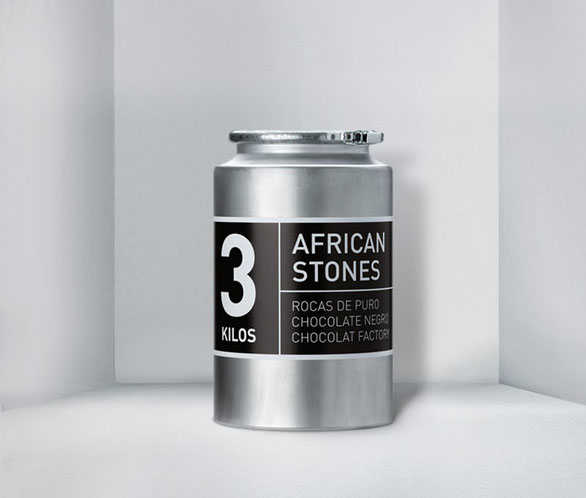 Designer: Ruiz Company
Willie's Supreme Cacao
One word: remarkable.

Designer: Taxi Studio
Renée Voltaire
These chic labels prove that organic food doesn't have to be packed in a generic and boring package.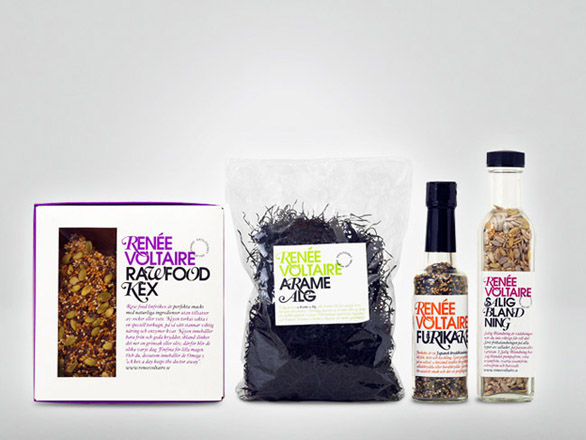 Designer: Silver
Meaty Packaging
Not your ordinary meat package design— the designer retained the traditional brown wrapper and added light blue sticker labels that are easy on the eyes.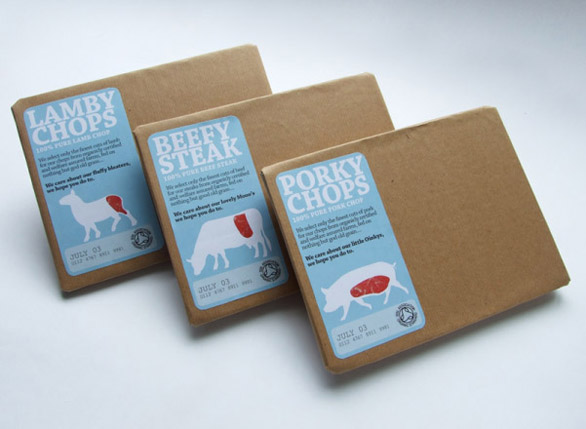 Designer: Chris Chapman
Justin's Nut Butter
The simplicity of the food label design perfectly matches this all-time favorite comfort food.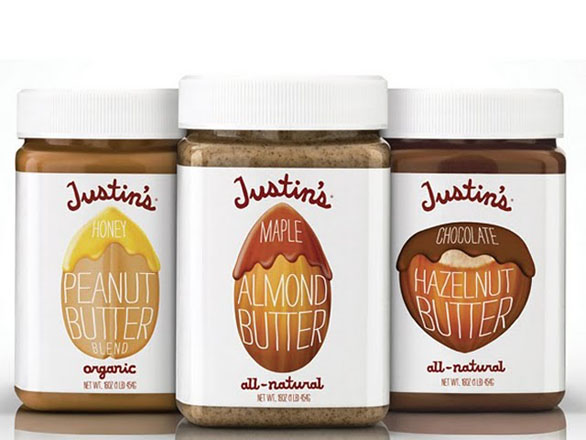 Designer: TDA Advertising & Design
Soso Factory
Who would've thought these are label designs for salt? The initials used were inspired by the periodic table of elements — a very brilliant idea.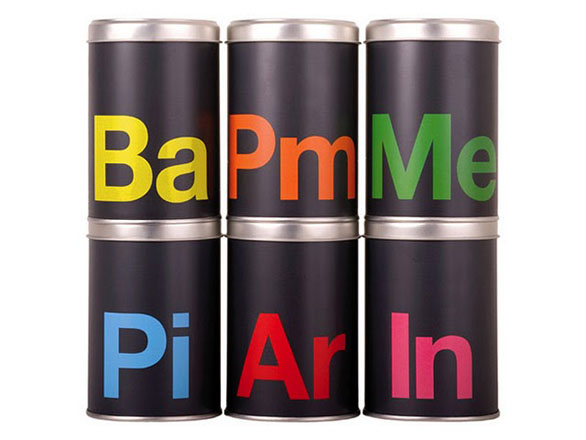 Designer: Eduardo del Fraile
Fresh & Easy Simmer Sauce
Using photography in product label design is always a good concept.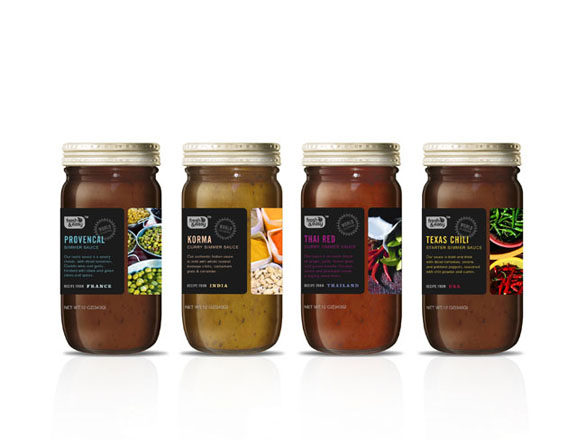 Designer: P&W
Sir Kensington's Gourmet Scooping Ketchup
The choice of type resulted into a sophisticated and vintage label design to go with Sir Kensington's brand identity. I imagine this jar beautifully displayed in a country-style kitchen; very relaxing to look at.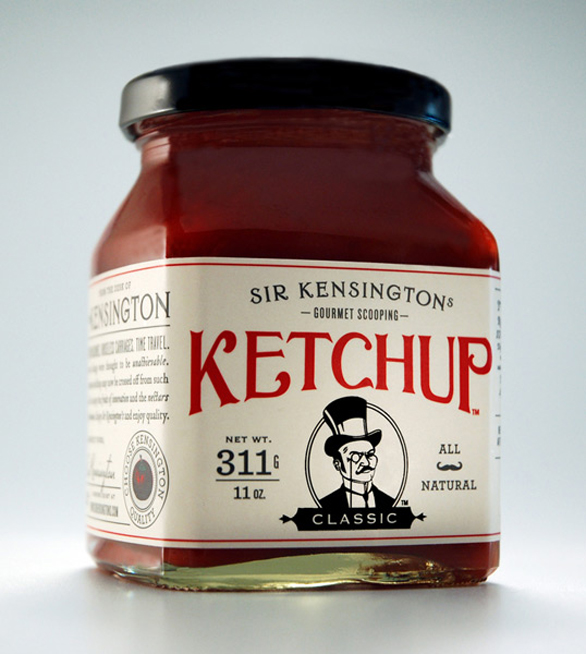 Designer: Alvin Diec
I hope these food label design examples provided you with delicious and creative inspiration for your future projects. If you need to print labels fast and hassle-free, get them professionally done by the experts at UPrinting.com!