Design
15 Custom Event Tickets to Feast Your Eyes On
People keep tickets for different reasons. It could be because they remind them of their favorite band's farewell concert, the time when their school's basketball team won the championships, or simply because they had an awesome experience during the event.
As a designer, the challenge is for you to design creative and appealing tickets that will lure people to hold on to them. Come up with a concept that will heighten their excitement towards the event and also give them reasons to feast their eyes on your work.
Take a look at these custom event tickets and learn how you can make your designs so awesome people won't think of throwing them in the trash!
Creative Examples of Custom Event Tickets
Click Images for Attribution
MIACC Film Festival
The designer came up with three versions of the MIACC Film Festival's tickets. It's hard to choose which version is the best because all three of them are are just so sexy, lovely, and striking (in my opinion).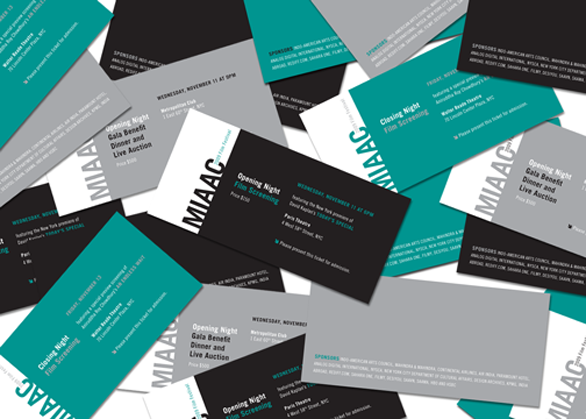 Ancora Music Festival
I love how the text and logo were neatly placed on this custom ticket design. The efficient use of white space made the ticket simple yet very effective.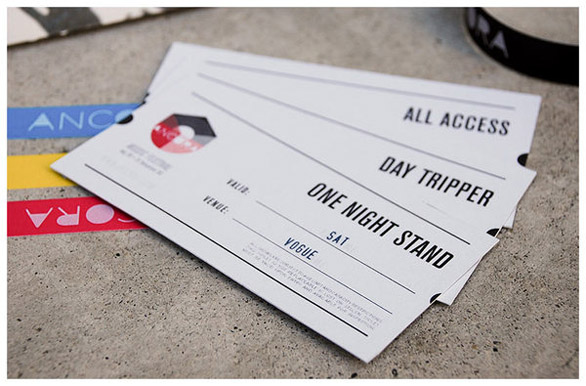 MIACC Film Festival
Smart use of typography can transform an event ticket into one hot show stopper.
Amores Perros
This ticket design was made of sugar n' spice. The grunge texture, heart image, and lovely font balanced the roughness and sweetness of this movie ticket.
Theater Rampe
The geometric shape complements the type used in this custom ticket. Designer Isabel Seiffert describes the material as classical but modern. I couldn't agree more.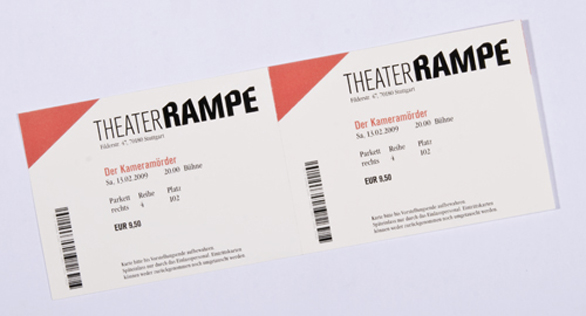 Gastroblues Fesztival
The color combination used in this ticket reminds me of my old water color palette back in the day. Colors made it look playful while texture added a vintage touch to the ticket design.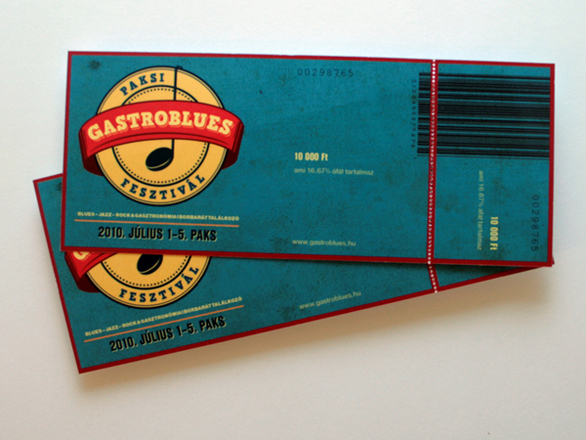 NTU Graduate Fashion Week
This stylish event ticket goes really well with the fashion show it was designed for.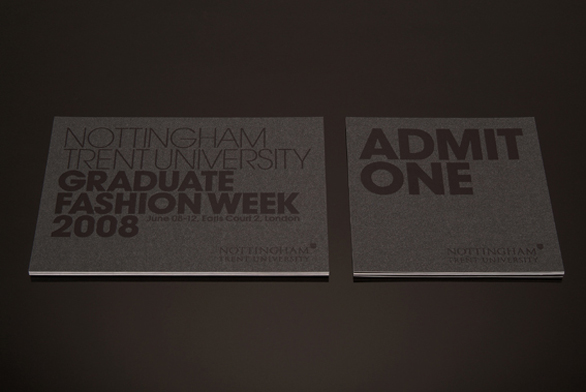 Design Lecture Ticket
A ticket as creative and beautiful as this one is the type that you would keep in your wallet even if the event has already ended.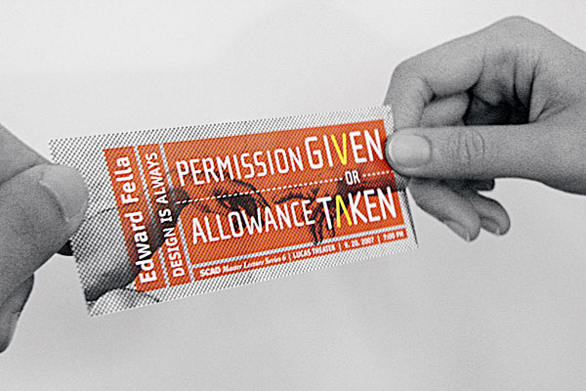 Other World
The bold black font looks good on the rich blue background. To take a break from the solid black and blue combo, the designer added a strip of bright yellow on the side.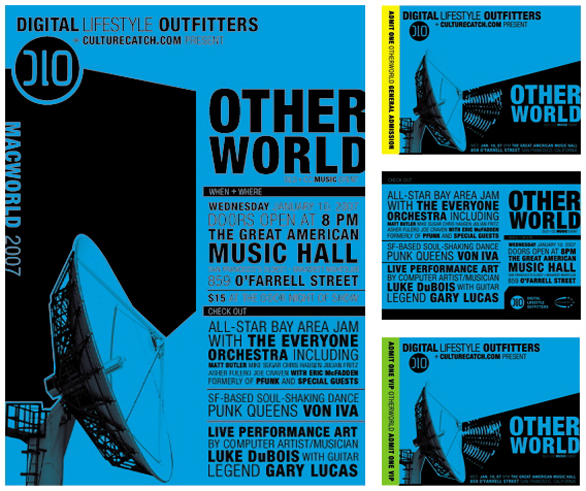 Resurrection
The designer complemented this gray-scale ticket design with a fun and fresh font style and splashes of pink and blue. I would be more than happy to see this design printed on a t-shirt.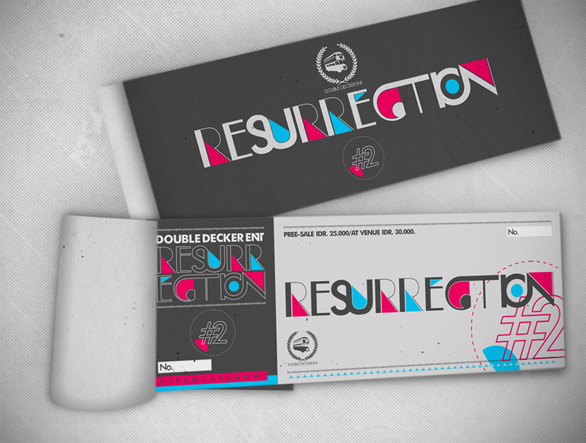 Black and White Party
Although this event ticket was apparently designed for a Black and White Party, the designer didn't mind using a pink font to break the rule. The bright color added an element of surprise on the design.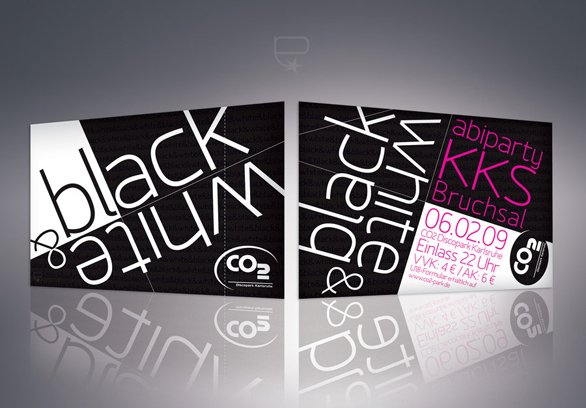 Reunion Tickets
These tickets were designed for a high school reunion, but only the one on the front left was chosen. It doesn't look like the typical reunion ticket that's boring and outdated. The designer played with different font sizes which I think is a good way of communicating messages.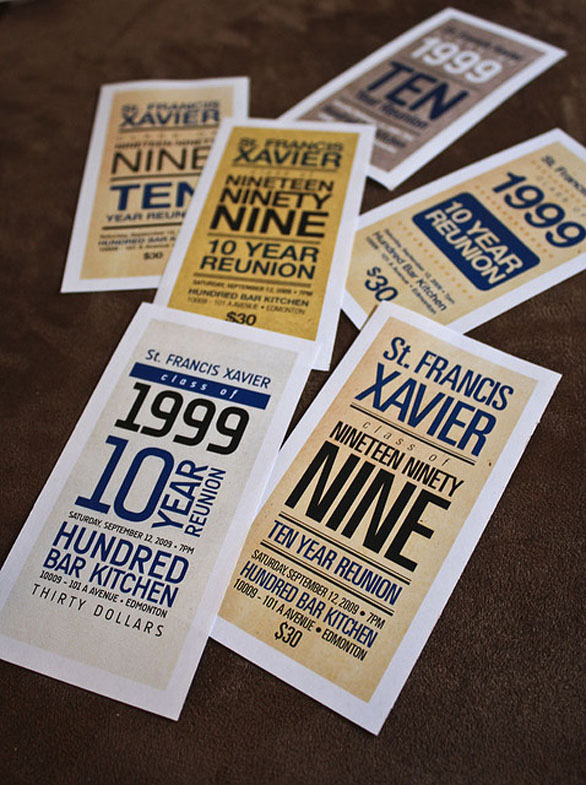 Type Factory
This custom ticket was designed for a fictional typographic museum and gallery called the "Type Factory". It's a conceptual design that resembles a clocking in and out card to reflect the factory theme.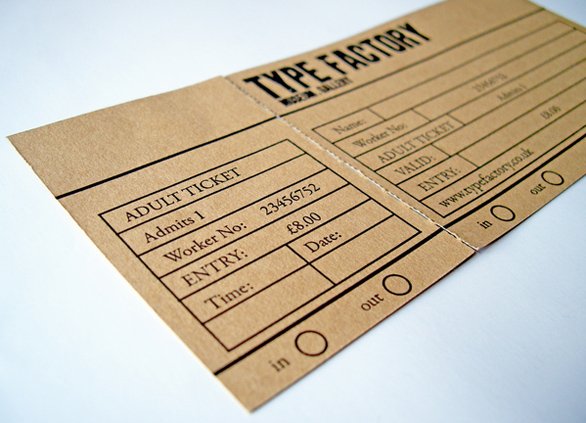 Chemishift
Although this ticket was designed for a conference about biofuels, the designer found a way to create an interesting piece for a not so casual event.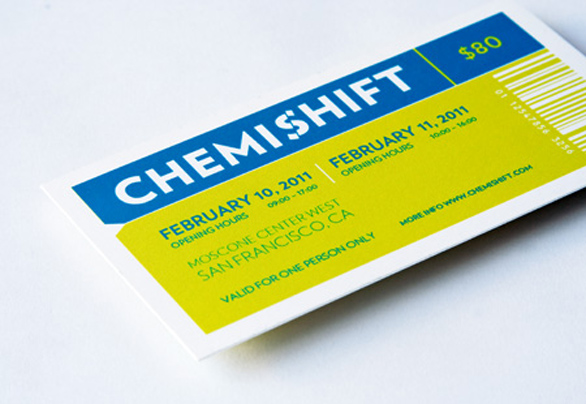 World Fusion Music Festival
Colorful images and text stood out from the white background. The colors sort of imply that World Fusion Music Festival is an entertaining and fun-filled event to participate in.
Make your custom event tickets stand out in vivid colors and quality paper by sending your design file over at UPrinting.com! We print tickets at affordable prices so you can enjoy the convenience of printing online without breaking the bank!
Comments