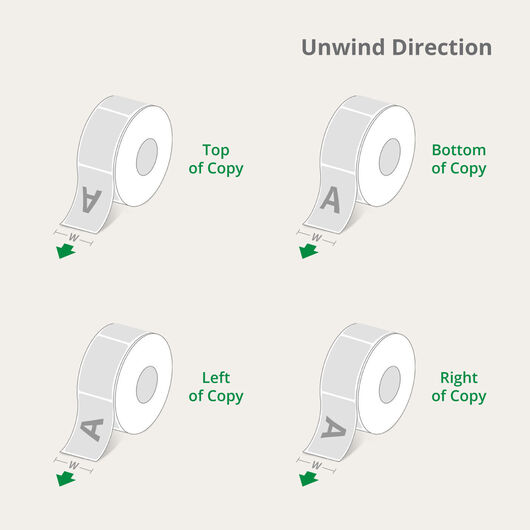 Cut-to-size

, 

roll

, sheet & kiss-cut

Print in traditional & custom shapes

 

Bend and peel backing on cut-to-size

Waterproof 

& writable

 material

s

 available

 
Features
Cut-to-size

, 

roll

, sheet & kiss-cut

Print in traditional & custom shapes

 

Bend and peel backing on cut-to-size

Waterproof 

& writable

 material

s

 available

 
Custom Sticker-Printing Makes Your Brand Stick
Custom sticker printing is a go-to marketing strategy for good reason. Stickers add personality to product packaging or make great giveaways that cultivate brand impressions. Anyone impressed with the sticker design will place your organization's custom sticker on their laptop or notebook cover. Printing custom stickers for your business is an eye-catching way to spread your message and boost brand visibility. With all the different shapes, sizes, and materials available, what type of stickers would best suit your business?   
What's the Difference 

B

etween

 a Sticker and a Label?
On the surface, stickers and labels look very much alike. 
The difference between the two lies in how you're going to use them:  
Stickers are mostly used for branding or to promote a cause.

 They can also be used in 

packaging but mostly as add-ons. Like labels, stickers also come in rolls, but if they are going to be handed to customers or included in a package, the cut-to-size format is more 

ideal

. 

 
Labels 

are often used to identify a brand or product. 

They are usually applied to product packaging to provide information or to make 

branding more memorable. 

Custom l

abels are available cut-to-size

 and

 in rolls. 

 
Order Custom Stickers 
Our custom sticker printing options come in styles and sizes that suit many purposes:  
Cut-to-size

 (

or

 

individually cut) stickers are perfect for handing out at small events or in your store. 

 

Roll stickers

 fit in most label dispensers for fast 

and easy

 

application on 

bulk items

.

 

Sticker sheets

 are great for creating different designs in one order. 

 

Kiss-cut stickers

 

are easy to peel and can be printed in any shape that you want.

 

 
How to Peel Off Stickers
Stickers come with paper backing that protects the adhesive from air exposure. Since stickers come in different shapes and format, it's essential to know the best ways on removing stickers so that they remain crease-free when you transfer them to your product packaging or any other surface.   
Cut-to-Size Stickers  
Cut-to-size stickers come with a bend-and-peel backing that helps peeling off a lot easier. This backing comes in two panels, which you need to split or bend to reveal the adhesive. Here's a video showing how it's done:  
Kiss-Cut Stickers 
Unlike die-cut stickers that are trimmed to an exact shape, kiss cuts sit on a large paper backing. To peel off, look for the border and flick up the edge of the sticker with your nail and finger. Gently lift the sticker and move to another corner if needed to avoid creasing.  
Sticker Sheets 
Sticker sheets come with a full-sized backing. You need to remove the stickers one-by-one, so you will be left with the sheet itself once you're done peeling off the stickers. Look for the outline around the piece of sticker you want to remove. Gently lift the sticker from one corner and move around until you're able to lift the whole thing off. Smaller stickers can be removed in one swoop.  
Roll Stickers 
Roll stickers are perhaps the easiest to peel off from the backing. Simply look for an edge that you can easily lift off and work your way around just as you would with a kiss-cut or die-cut sticker.   
Customize the Shape of Your 

Stickers
Custom-shaped stickers are available in several die-cut shape options including Square/Rectangle, Circle, Oval, Arch, Hexagon, Heart, and Starburst.  
You can also opt for a custom shape. Upload your logo or artwork and we'll provide you a proof to show how we will cut around it. No need to worry about the dieline! The printing time for custom shapes usually takes 6 business days.  
Our custom stickers are affordable, precisely cut, and made from high-quality materials. 
Singles / Cut-to-Size Sticker Materials