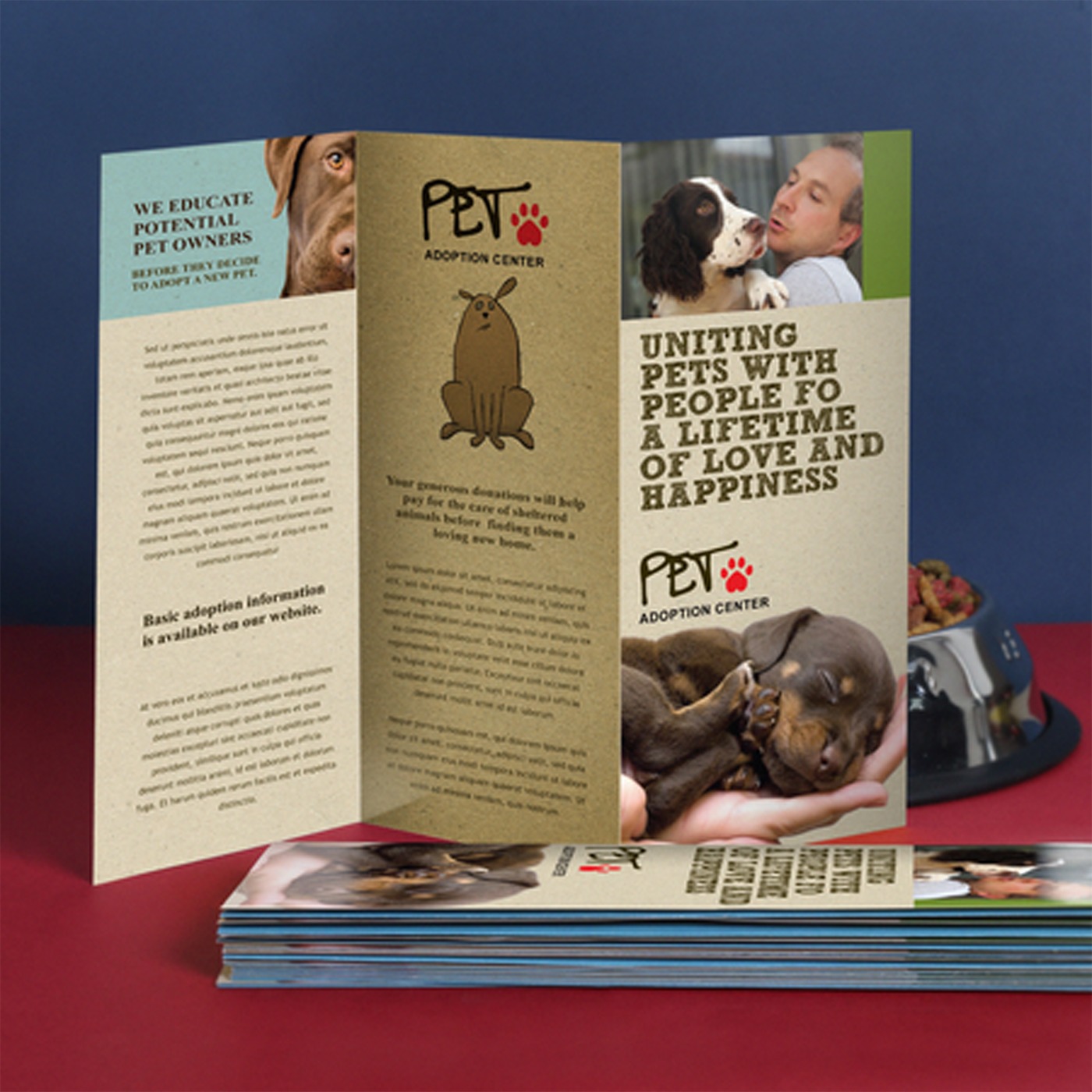 Impressive full color printing
Gloss, matte or uncoated paper options
Pick a standard size or go for a unique custom size
Features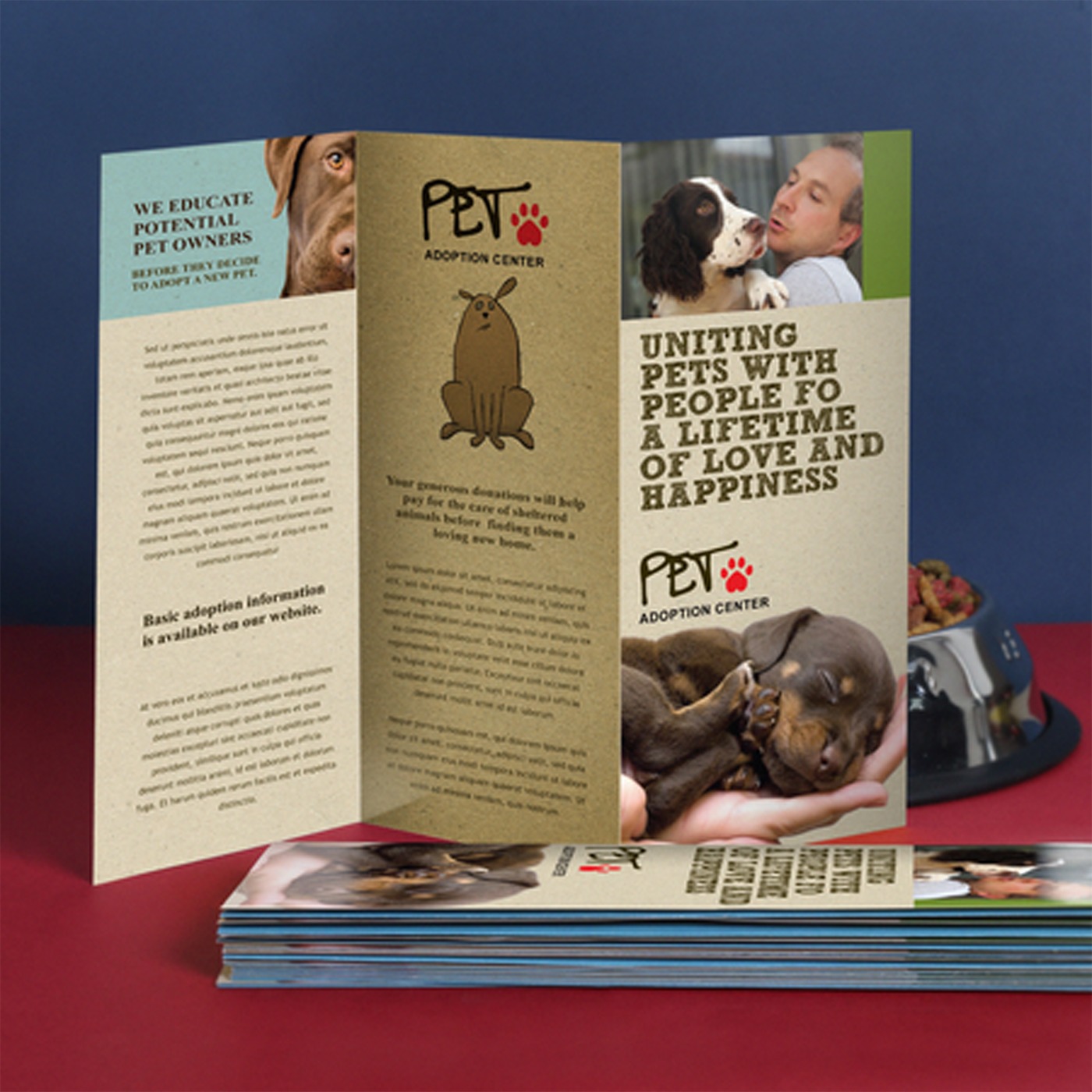 Impressive full color printing
Gloss, matte or uncoated paper options
Pick a standard size or go for a unique custom size
Z-Fold Brochure Printing: A Cost-Effective Way to Put More Information
The three sections of this brochure are folded alternately, forming a fan or zigzag fold. The panels give a total of 6 printed pages. Z fold brochures are ideal for business owners who plan to insert the prints in envelopes.

The most popular material for zigzag brochures is 100 lb. paper gloss; and 8.5" x 11" is widely used in different businesses and industries. Upload your design in our site and we can check if your design is print-ready. No design yet? Check our online design tool or download our Z fold brochure templates to create your own.

Call us at 1-888-888-4211 or chat with our friendly customer service representatives for help.
Save time by using our free templates. Our templates have been setup with proper bleeds and margins, assuring your print job turns out accurate. To download, select a file type and click on the size below.
1,000,000+ business professionals trust us with their printing.
Designers. Small businesses. Iconic brands. We print for you.

Free file check.
Your files will be reviewed for printing errors without paying a cent. We're so confident in the quality of our printing that we provide 100% free proofing. No order commitment or credit card is required!

Reliable. Always.
The product you want. The way you want. Professional printing guaranteed. With UPrinting you can rest assured that your print product will turn our right the first time. We offer superior quality guaranteed.

Fast turnaround.
Some of the fastest printing times. Print whatever you want, when you want with 1-day turnaround options you can have your product printed and shipped within 24 hours.