Paper Boxes: The Best Packaging Solution for Small Businesses
---
Create sturdy paper boxes that will protect your items and present your brand in the best light. Design a mailer box that will fit the different products your customer orders for delivery. Our online calculator lets you choose every detail so that the final design meets your customer's expectations and elevates the unboxing experience they've been waiting for. Three layers of paper constitute the corrugated cardboard options, available in premium or standard white and rustic Kraft brown colors. Combine the precise dimensions for the length, width, and depth of your custom boxes. Find out how else you can customize every detail to distinguish your business branding, while also ensuring they arrive damage-free.

UPrinting's Paper Boxes
Apart from the customizable options, here are other benefits to creating your mailer boxes here at UPrinting:
No minimum quantity is required for your order. Input your specs and we'll deliver a sample box in 3 to 5 business days.
Expedited production for large quantity orders. Select "Expedite Production" and we can produce your mailer box in 6 to 8 business days instead of the standard 15 business days.
Fast, easy, and no-adhesive-needed assembly. All mailer boxes come scored, with lines to guide you on where to fold and complete assembling your box. No need to use tape or glue to put it all together. Check out the video below for the step by step instructions:
If none of the available sizes fit your needs, you can
email a packaging specialist
and request a custom quote. For your questions and clarifications, contact our customer service or send them a message via Live Chat.
Form Combined With Function in Your Paper Packaging Boxes
---
Full-Color Printing on All Sides
All mailer boxes are printed on thick, three-layer corrugated cardboard. You can print your logo, branded greeting, and contact information on a bright white background. The standard white is also available if you need an elegant, uncoated finish. Organic or natural brands can combine earthy tones with the Kraft brown option.
Add Custom Inserts to Organize Your Items
Include inserts in the mailer box to better organize and protect each item during transit. Our dedicated US-packaging team will discuss the options and design process to create the best inserts for your mailer. Email a packaging specialist to start discussing options.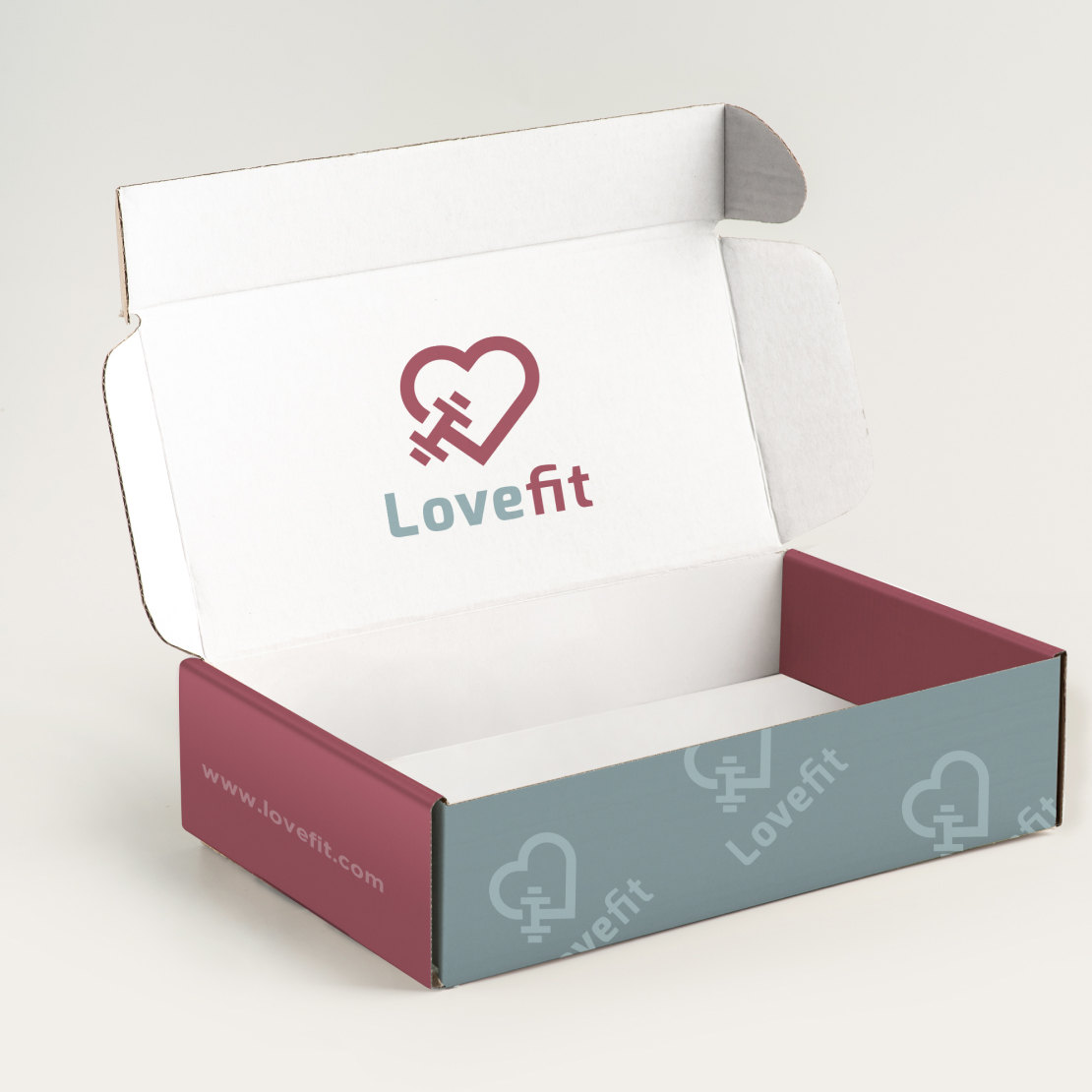 Create and Preview Your Design Online in 3D
Need to envision your custom paper box before it proceeds to production? Use our online design tool to create and see how the final paper box will appear. A 3D preview will update every time you add a color, image, or text to complete the design. You can also opt to review the free PDF proof before it is printed.
Q:What materials are paper boxes made of?
A: All paper boxes or mailers are made of three-layer corrugated cardboard. The layers protect the items from any impact during transit. This material is also sustainable and recyclable. It comes in 1/16" E-Flute or 1/8" B-Flute thickness, depending on your indicated specs.
Q: Can I order branded paper boxes??
Yes, you can print branding elements like logos, your company name, contact details, and other visuals on your mailer box. Use our 3D online design tool to create it from scratch. The design tool has an intuitive menu where you can add and edit text, upload images, and combine colors on the different mailer box sections.
Q:How can I put my design on the custom boxes?
A: If you have a print-ready design, simply input the corresponding specs and request for a dieline template. You'll receive a PDF file that shows the flat layout of your box, guiding where to place the design elements on the panels. For more information, check out this page .
Q: Should my artwork be in CMYK or RGB mode?
A: All artwork should be in CMYK mode to get the exact colors that you want on your printed product. RGB works better for web design and other applications that you view on your computer but for print products.
Q: What is the difference between the two white corrugated cardboard options?
A: The standard white corrugated cardboard is more popular because of its affordability. It comes in an uncoated finish that works for a design that doesn't need extra shine or gloss on its surface.

Premium white corrugated cardboard has a smooth and bright white finish. It is recommended for luxury brands and special gift boxes that need to stand out at a glance.
Q:Are the paper packaging boxes environmentally friendly?
A: Yes, all custom mailer boxes are made of sustainably sourced materials. Our boxes use up to 65% recycled content and come from local mills.
Q: Do I need a special tape or glue to assemble the mailer box?
A: No, you can assemble and close each box without using any external adhesive. Look out for the scored creases and follow the video above for fast, easy, and effortless assembly.