How to Ship a Package
Master the simple art of sending a package. Learn how to prepare, customize, and secure your shipping or mailer boxes. Use custom packaging tapes and return address labels to personalize your packages for customers, clients, family, and friends.
What do you need to ship your package?
How to Ship your Box in 5 Easy Steps
1
Pack your items properly in a sturdy box. Make sure that your items are snug and secure inside it. Add cushioning items if necessary. Seal the flaps of the box with your custom packaging tape. Never use any cord or string when sealing your box as it can get caught in the sorting equipment.
2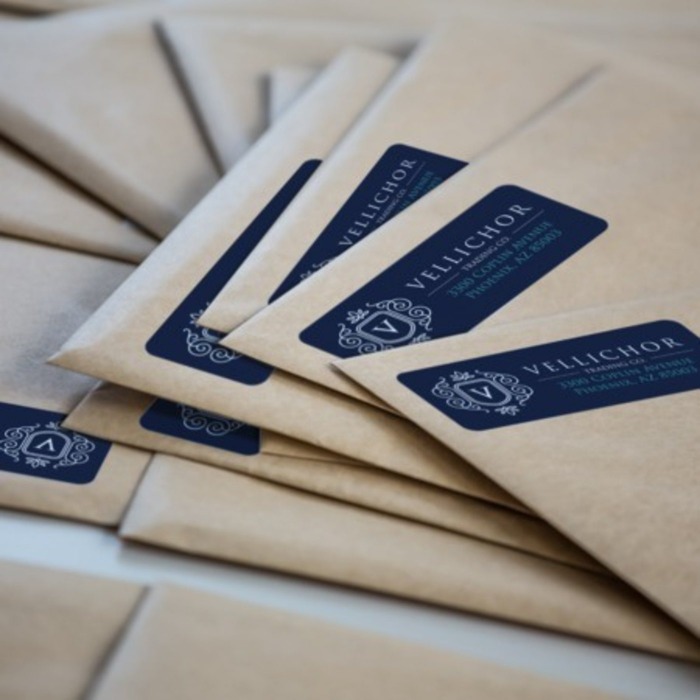 2
Address Your Package Properly
Learn how to label a box for shipping using the proper format. Similar to envelop addresses, the sender and recipient addresses must be on the same side of the box. The addresses should be clear and readable. If handwritten, use permanent markers to ensure that the ink won't smudge.
3
3
Choose Your Shipping Method
Retail Ground is the most affordable option when shipping a package via USPS. It is also slower compared to other shipping methods with a delivery rate between 2-8 business days. It is recommended If you're not in a hurry to deliver your package.
Priority Mail allows you to pay a flat rate regardless of the weight of your package. As long as you can fit your items inside the standard box offered by USPS, then you won't pay any extra fee. Delivery time takes 1-3 days.
Express Mail offers the fastest delivery time: 1-2 business days. It is an expensive shipping option that provides a few convenient perks like money-back guarantee, flat rate boxes, and insurance coverage of up to $100.
First-Class Mail is for sending envelopes that weigh less than 370 grams or 13 ounces and size that must not exceed 15" x 12". It takes 1-3 business days to be delivered.
4
4
Calculate Shipping Costs and Apply Correct Postage
Use the USPS Postage Calculator to measure your package and get the appropriate postage costs. Correct postage can help ensure that your package won't run into any problems and will arrive on time. Keep in mind that postage should be on the top-right corner of your box.
5
If you don't have time to visit the Post Office, you can schedule a free package pickup or have your box picked up at a specific time for a fee. You can also leave your package at an independent shipping and mailing company that is a part of USPS's Approved Shipper program. Take note that blue collection boxes are for small packages only.