Your Ultimate Labels Design Guide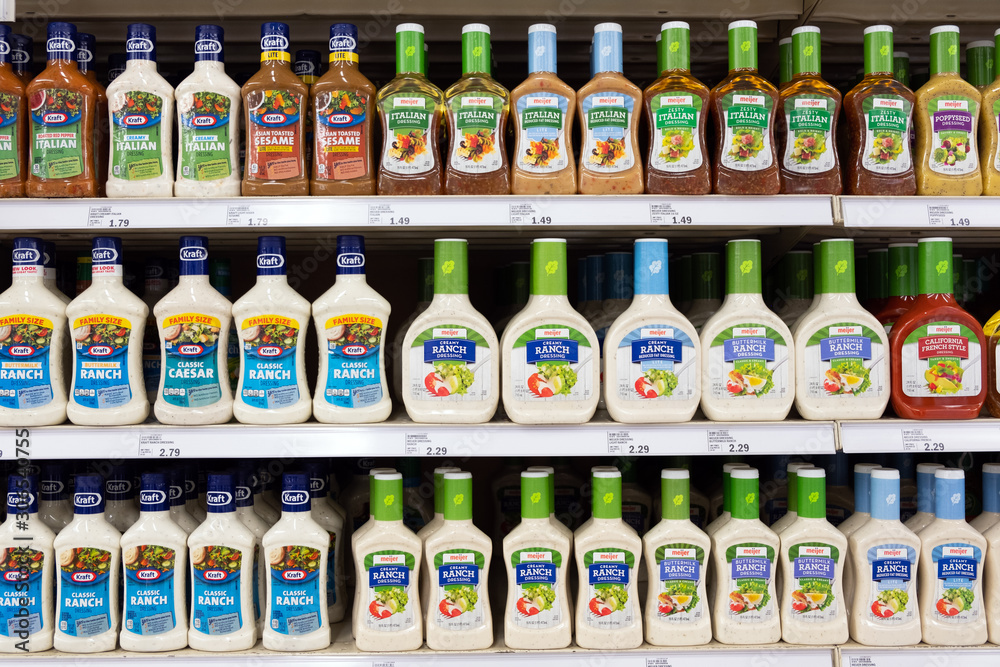 Labels identify a bottle, distinguish a package, or provide important directions. Each label serves a function that guides your customer toward what they're looking for or what they can do with your product. But completing the label also involves choosing the best type, size and shape, and material to convey the item's function. How do you create the correct label for your business with so many design choices available?
Our label design guide is here to help you understand the various available options out there. Use the features list below to see what will work best on an upcoming campaign, product launch, or marketing upgrade. Read on and find out how to choose the correct labels for your upcoming product or packaging design.

Your Checklist of Essential Label Features
The Types of Labels
Before anything else, define the purpose of your label. Will it be used on consumable products sold at grocery stores? Food, drinks, and other items of nutritional value require more than one label and will need more space to include both the branding and FDA-required information.

Packaging labels highlight your brand with a logo, company name, and other distinct visual elements. The overall design shares the same colors, fonts, and other related features as the rest of your marketing materials.

Mailing labels are the most straightforward type, only requiring your company name, address, and logo.
Label elements
Finalize what you place on the label based on its type and purpose. Stick only to the essential details, as including too many elements will distract the customer from finding what they need on your label. The design should focus on the label type's purpose. For example, a product label will highlight the item's name and nutritional information. A packaging label emphasizes your logo and company name, while the mailing label should focus more on the address.
Shape and Size
The shape you choose will depend on the label type and what you'll place on the design. The standard square and rectangle shapes offer modest to generous sizes that fit a few or several elements. Those who need minimal details can print on an oval or circle shape. But those printing specific designs for their packaging or other containers can select a custom size based on their logo or a visual specific to their brand.
Your label size will also depend on the shape of your product container. Follow these instructions to get the accurate dimensions for the following container shapes:
• Tapered bottles have a narrow top and a wide bottom. You need a label size that prevents bubbles or wrinkles upon applying the label. To get the right dimensions, measure the flat surface that will show your label. We recommend using a size smaller than what you measure for the final label dimensions. Round jars or bottles need a label that can wrap around the curved container shape. When measuring for the label size, note the flat surface dimensions and the point where the curved sides start. You can cut the label size to 1/8" in length and ¼" in width along the flat surface for application.
Label Materials
The label material impacts how long your design will last during transit and while they're on display. Select a material that can withstand the indoor or outdoor conditions the package or container will face:
• 70 lb. labels are built for indoor conditions and come with a writable surface that suits mailing labels.
• White paper sticker is another viable indoor material that comes with protective coatings. Unlike the 70 lb. label material, this cannot be written and works best with printed designs.
• 4 mil white vinyl is waterproof, weatherproof, and fade resistant. Highly recommended for containers exposed to the outdoors.
• BOPP is waterproof, oil-, and chemical-resistant. These are typically seen on drinks and food items that require refrigeration.
• Textured estates are indoor materials seen on wine bottles. These last temporarily when refrigerated and are semi-waterproof.
Protective Coatings or Finishes
The sticker paper materials come with coatings that protect against scratches, scuffs, and other marks. Apart from their function, each coating elevates the overall look of your label.
• Gloss adds a bright shine that makes bold colors and daring palettes stand out.
• Matte offers the least reflectivity and works best on labels that customers need to read lengthy details.
• High gloss has the most stunning shine and highest reflectivity under the light. Perfect for detailed labels that need protection against abrasions.
Label Format Based on Quantity
Choose from four label formats based on the label application and order quantity.

Singles are individually cut labels that are applied by hand. Available in low quantities of 25 to under 100.
Rolls are available in a minimum quantity of 100 pieces. One roll can fit an automatic label dispenser for a faster, automated application.
Sheets have several labels of the same design on one page. You can print four, six, 12, to 30 labels per sheet. This format is also recommended for labels you'll apply by hand and for small batches.
Kiss-cut labels are individually cut designs that come with a square paper backing. We recommend these for labels with intricate edges or complicated shapes that require a more careful application.

Labels are essential to completing and informing customers about your product. You can find the right size, shape, format, and type for your design based on how the labels will be used. Whether you're sending out branded packaging or detailing how to use an item, you can choose from several features to get the idea across.

Start customizing labels that catch attention and bring out the best of your product today.