Send subscription boxes to desire for.
---
Give your customers the ultimate unboxing experience! Create custom subscription boxes that are sure to go viral. Your meticulously curated products are in good hands with UPrinting's made-to-measure packaging solutions. Whether you're sending out the book-of-the-month, coffee beans, artisanal soaps, or candies from across the globe, our custom subscription boxes ensure an unforgettable experience that you'll want again and again.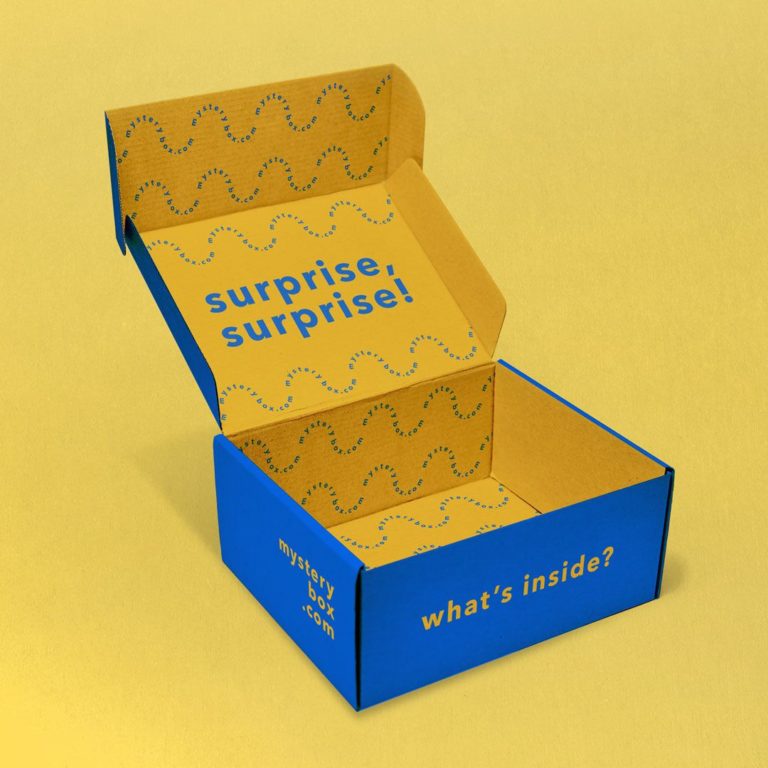 Create your own artwork using our
online design tool
. Customize your subscription box as you see fit. Choose the length, width, and depth of your box. Add colorful designs inside and out. Emblazon it with your logo. The choice is yours.
UPrinting's Subscription Boxes
Deliver carefully curated boxes in style.
---
Easy to customize
Every facet of your subscription box is customizable. Mix and match size, color, design, and material to create a custom box that is entirely your own.
Completely safe and secure
Mailer boxes have front flaps that tuck inside the box, safely securing your products inside. Combine your subscription boxes with tamper-evident labels for even more protection.
Easy to ship
Customize your package to get the perfect fit, ensuring every inch is maximized. This ensures a safe journey and minimal shipping costs.
Q: What size do I need for subscription boxes?
A: It would depend on the contents of your subscription boxes. We recommend measuring the space and weight your products take up and getting an adequately sized box.
Q: Can you make inserts and dividers for your subscription boxes?
Yes, we do. We can print custom inserts and dividers cut to fit your subscription boxes perfectly. Email a packaging specialist to discuss your exact requirements.
Q: Can you print my logo?
A: Yes, we can. You can upload your logo and create your design online, or create your artwork using the editing application of your choice. If you opt for the latter, complete the order process first, then we'll send the dieline template with your exact specifications.