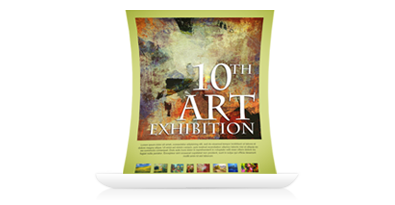 Large Format Poster

High and Semi Gloss HP Photo Paper
Photo Quality, Large Format Printing
Available in Standard or Custom Size
Get Started
I don't have a design yet.
Quickly compare pricing on options and quantities. Estimate Shipping and Turnaround
Applications

Technical

Articles
Large Format Poster Printing Services

If you're looking for promotional or decorative materials to cover big, blank wall spaces, then you probably need large format posters. These poster signs are printed using HP photo paper so designs just jump right off the page. Full-color poster printing is great for making bigger copies of family photos or for promoting products.