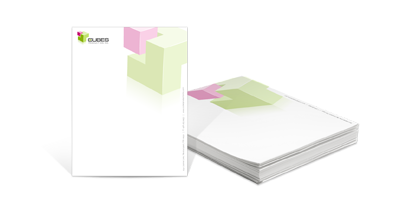 Letterhead

Order from 500 - 50,000 Prints
Elegant 70lb White Paper Stock
Available in 5 Popular Sizes
Get Started
I don't have a design yet.
Quickly compare pricing on options and quantities. Estimate Shipping and Turnaround
Applications

Technical

Articles
Letterheads are commonly used for business correspondences outside the company. However, these can also be used as inserts in product manuals, as well as welcome letters and memos. Show off your business's best colors by using our high-quality, offset color printing to your business's advantage!