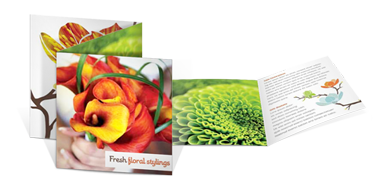 Custom Size Printing
Print on Any of Our Paper Stocks
UV, AQ, Matte & Uncoated

Now Available! UV High Gloss Coating
Get Started
I don't have a design yet.
Quickly compare pricing on options and quantities. Estimate Shipping and Turnaround
Applications

Technical

Articles
Do you want to start a printing project but not sure which among our products would best suit the size you want? If you like to have rectangular business cards, half fold brochures, or any of our products that don't fit the usual size we offer, don't get in a stew! You could set any size you want from 2" x 2" up to 26" x 18", and choose among the options for paper or card stock, quantity, printed side, folding, and turnaround time! Take note that our custom printing sizes are for offset orders only, ranging from 250 to 100,000. For custom printing job with special instructions like lamination or perforation, you better call us right away at 1-888-888-4211 for details!