How to Address a Package for E-commerce Shipments
Your Guide on How to Address a Package for Shipments
Sending out packages, bubble mailers, letters, and direct mail marketing materials is crucial for any business. Your e-commerce company likely deals with hundreds of shipments per day. Small businesses can use direct mail postcards to promote their services in a specific community. Industries that rely on billings, letters, and other postal correspondences require correct addresses for smoother transactions. Here's a guide on how to correctly address a package, whatever you decide to send.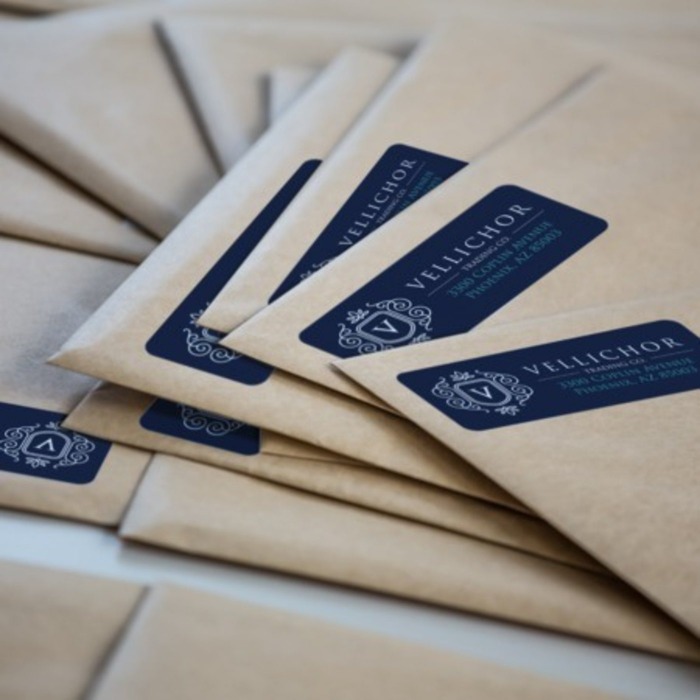 The USPS requires a specific format for the recipient and return address:
The recipient's (and the organization's, if applicable) name(s)

House, apartment, or suite number and street name

City, a two-letter abbreviation for the state

ZIP code

Country name
Here's an example using the format and arrangement above:
Mary Smith
Arbor Realty
218 River Drive
San Diego, CA 92014
USA
Other Requirements for the Written or Printed Address
Below are other factors to ensure your package or bubble mailer is delivered to the correct location:
Write the address in capital letters and in English
Information should not exceed five (5) lines
Do not include a phone or fax number in the listed details
Include a return address so that the USPS can return the mailed item back to you if it's undeliverable
How to Correctly Address a Box Package
A package address contains both the recipient and returnee address, following the format listed above. Place the address label on the area parallel to the longest side of the package. Both the return and recipient addresses should be found in this area.
If you have ready-made shipping labels with a blank space for the address, use a permanent marker to write the details. This ensures that the information does not fade and is clear upon reading. Make sure the pen's color contrasts with the label and the package's background color. For example, write the address with a black ink marker for a Kraft brown or white package.
You can also print a set of shipping labels if you have all the addresses ready. Complete the set with several return address labels as well so you can monitor any deliveries that go back to your office.
We recommend ordering shipping labels in rolls for the fast application using an automatic dispenser. Alternatively, you can also order in a cut-to-size format if you need to apply them yourself. Cut-to-size comes in individual pieces that have a back peel for easy application.
Print your return address and shipping labels with UPrinting today. If you also need a shipping or mailer box, you can order a sample or several pieces from our custom boxes page. Create a design with the 3D tool or request for a dieline template based on your indicated specs.