News
UPrinting News
UPrinting Promos
UPrinting Thanksgiving Treat–Get a Chance to Win an iPad 2!
In celebration of Thanksgiving 2011, UPrinting is giving away ten 16×20 Rolled Canvas Prints and a brand new  iPad 2!
The raffle is open to all UPrinting Facebook fans around the world. Visit the UPrinting fan page and register now for a chance to win one of our amazing prizes!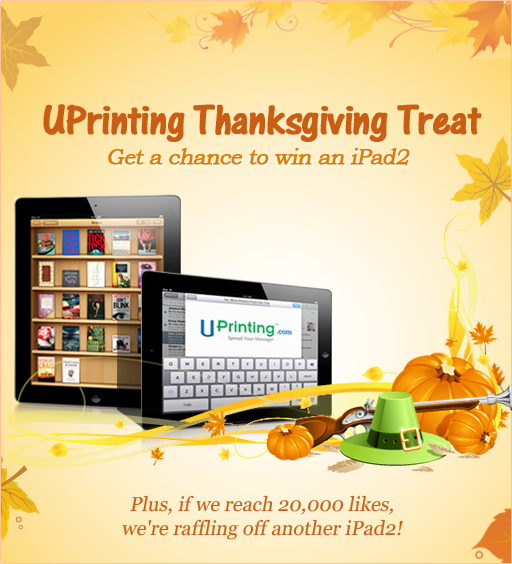 Sweepstakes runs from November 18, 12:00 pm to November 28, 06:00 pm (PST). Only persons at least 18 years of age are eligible to join.

---
Check out our custom printing services here.
---
Comments