News
UPrinting News
UPrinting Blog Gets a Makeover
Today is a special day here at UPrinting. We're now unveiling our new blog design! Take a look around. Check out some of our new and old posts. We've made it easier for our readers to navigate through our site. You might notice that we've also added a Press section. This makes it easier for everyone to be updated on the latest promos UPrinting.com has to offer so make sure to check it every now and then.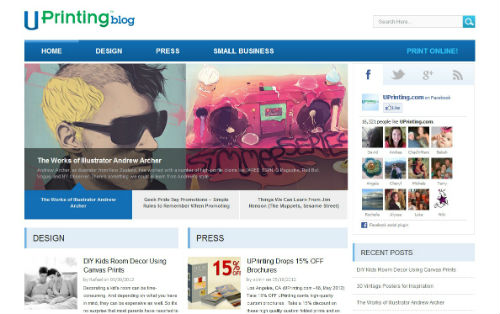 Also, we have made it easier for you to share our content through the various social media buttons in our site. You can now share your favorite posts through Facebook, Twitter, Google+, LinkedIn, Pinterest, or StumbleUpon.
However, this is just the first of many changes here on our site. Watch out for other improvements and added features in the near future. If you have questions or suggestions as to what else we could do to make this site even more awesome, you can send us an email: uprintingblog@uprinting.com
You can also send you feedbacks and comments through our official Facebook, Twitter, Google+, or LinkedIn accounts!
---
Check out our custom printing options.
---