News
UPrinting Promos
Save Up To 20% With UPrinting's February Promos
Los Angeles, CA (UPrinting.com –6 February 2012) – UPrinting.com has just announced more discounts following last week's Flyer Printing promo. UPrinting will also continue promos from last month. Take up to 20% off on Posters, Canvases, Brochures, Catalogs, Sticky Back Posters, and Window Clings.
UPrinting's offers are perfect for businesses trying to get a good start on this years promotional campaigns, but as well as those trying to get good deals for this year's trade show season.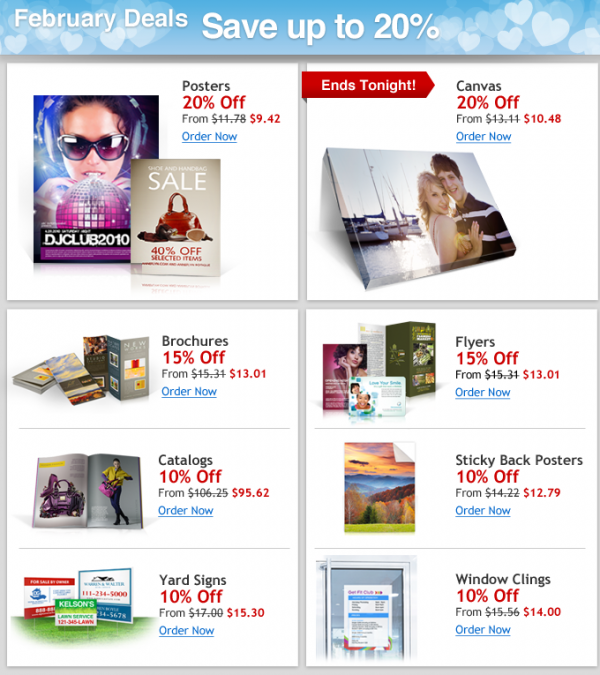 Canvas Prints offer will end tonight.
Visit our promos page for details on our other exciting promos.