Design
Make Holiday Greeting Cards Online at UPrinting.com!
Make Holiday Greeting Cards Online at UPrinting.com!
You don't need to have designing experience to make customized holiday greeting cards at UPrinting. Just use our online design tool, and personalize it as much as you like!
How to Design Your Own Holiday Cards Online at UPrinting
From the UPrinting homepage, go to the Greeting Cards Category Page. Choose from Flat or Folded Greeting Cards and click Learn More. Once on the Flat or Folded Greeting Card product page, click "Create your Design Online". You will be redirected to the online design tool.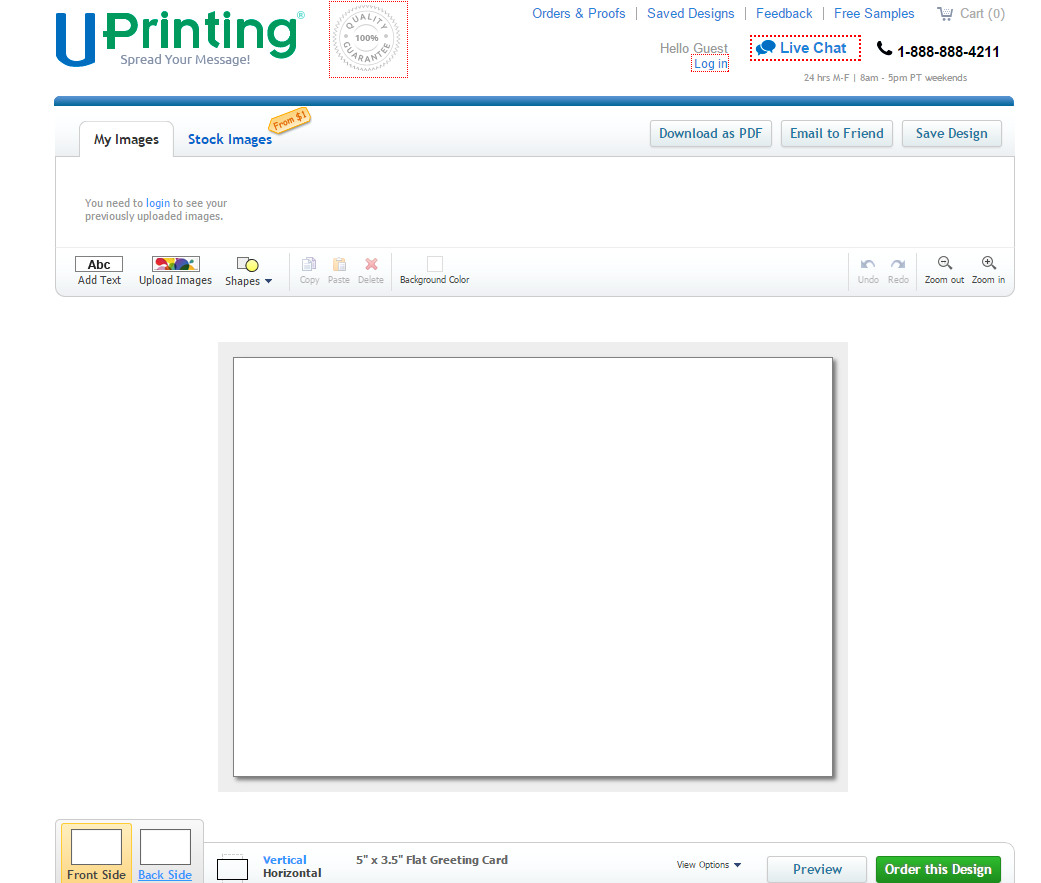 The Design Tool has a wide range of easy controls. You can add clipart, or your own images: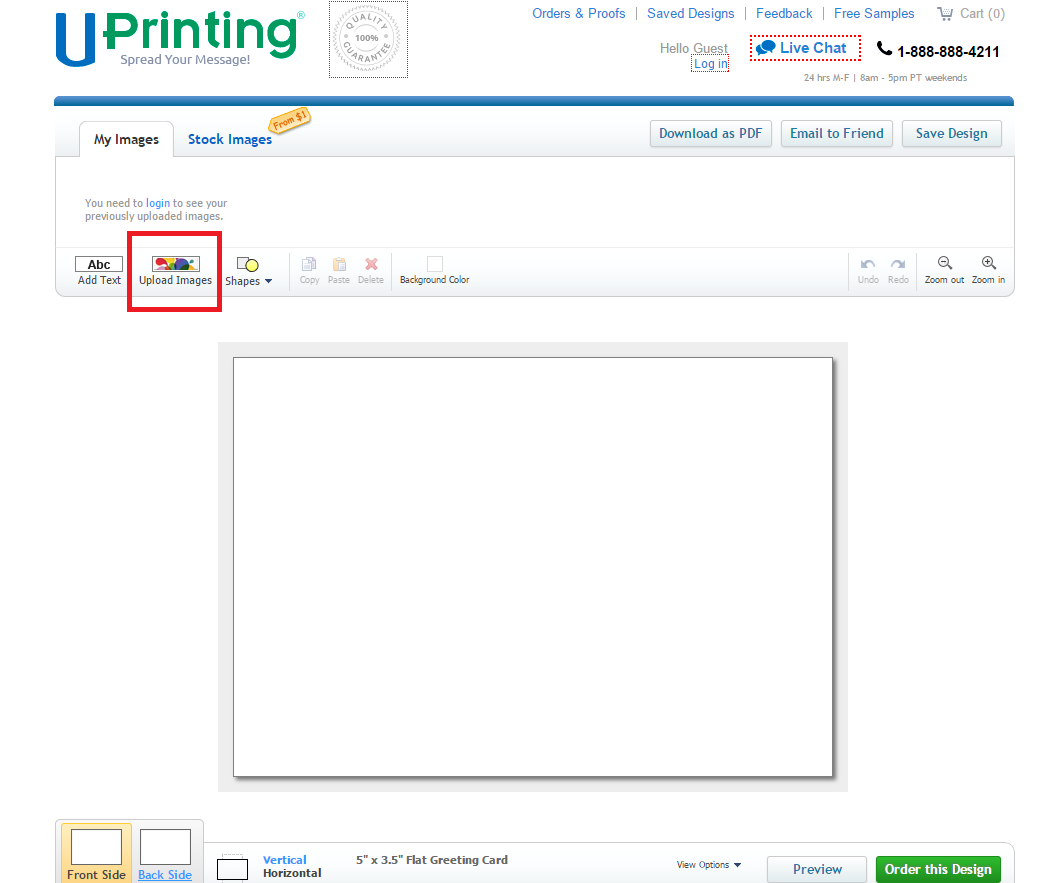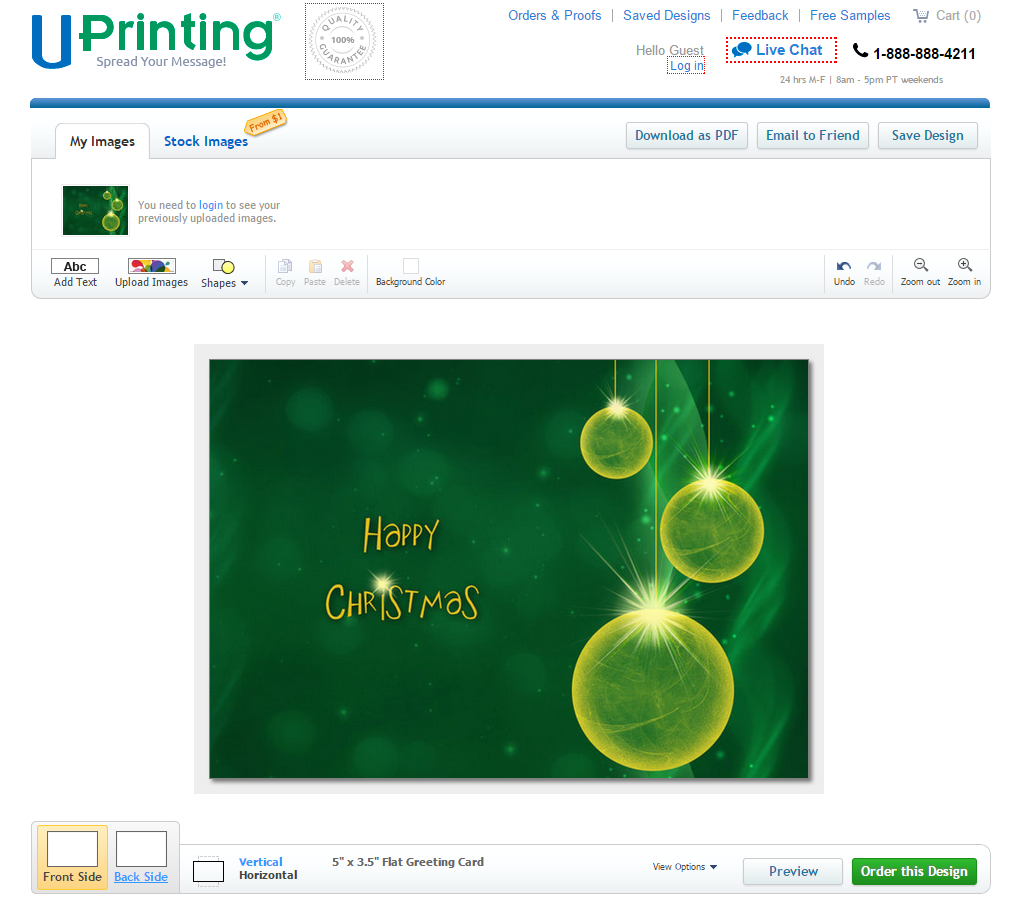 Source: pareeerica via photopin cc
Navigate the front and back side on the lower right corner of the design tool: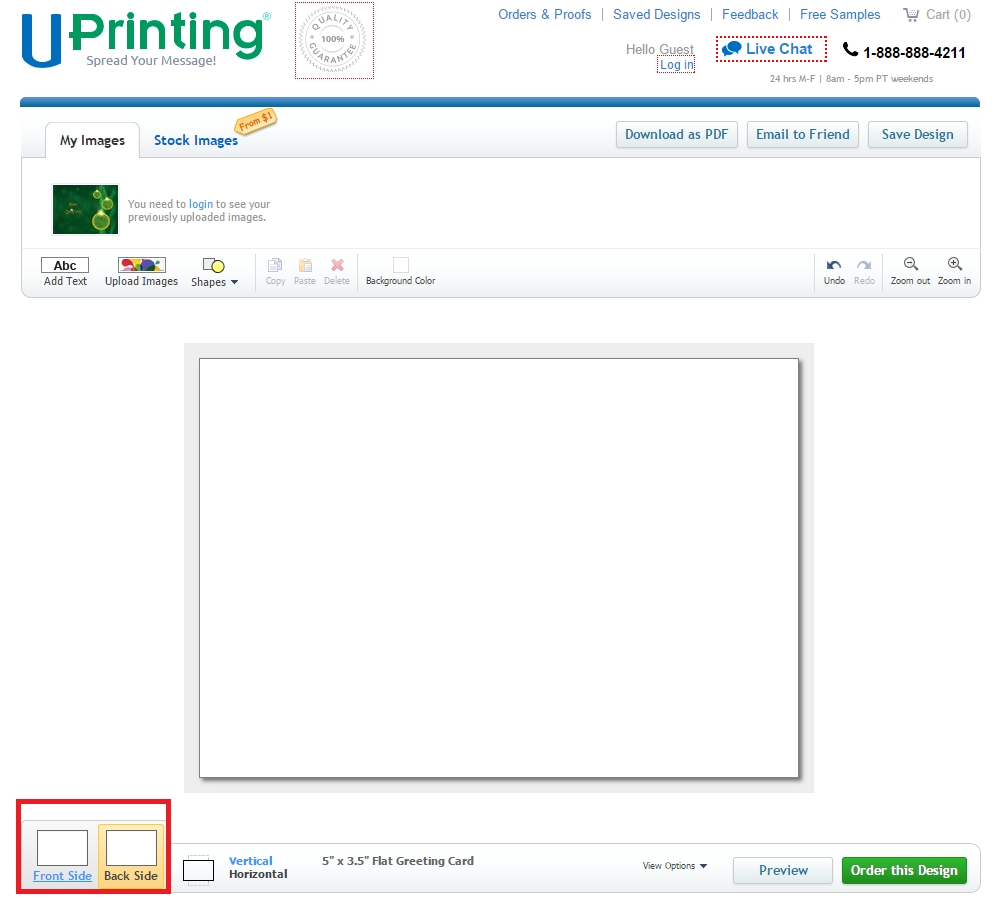 You can edit background color: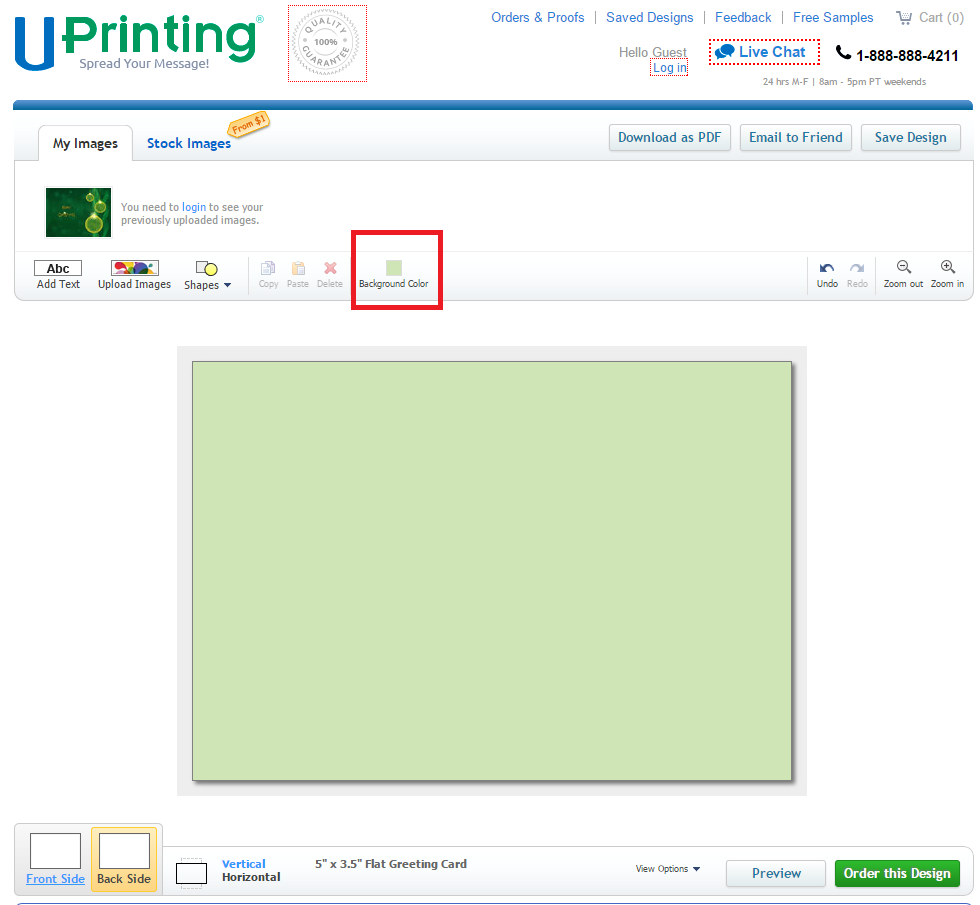 You can also add, remove, and edit text: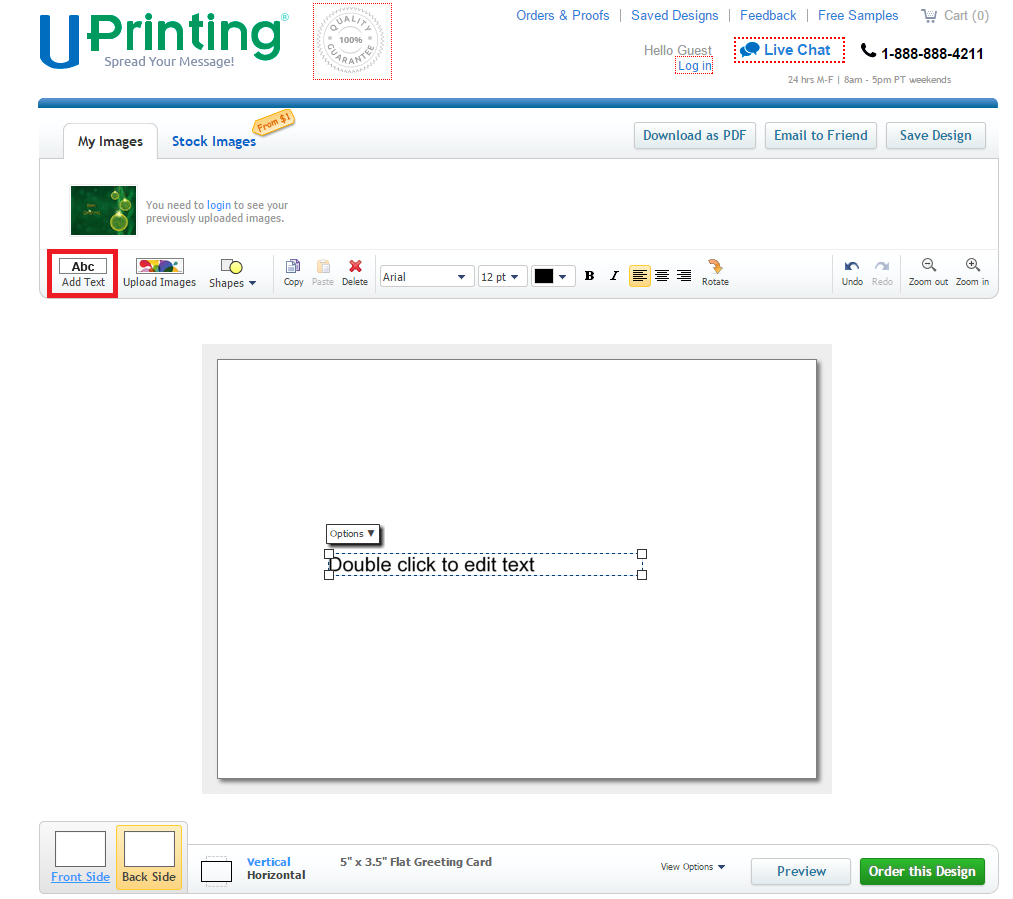 You can insert text and edit the style, size, color and alignment of the text as much as you like: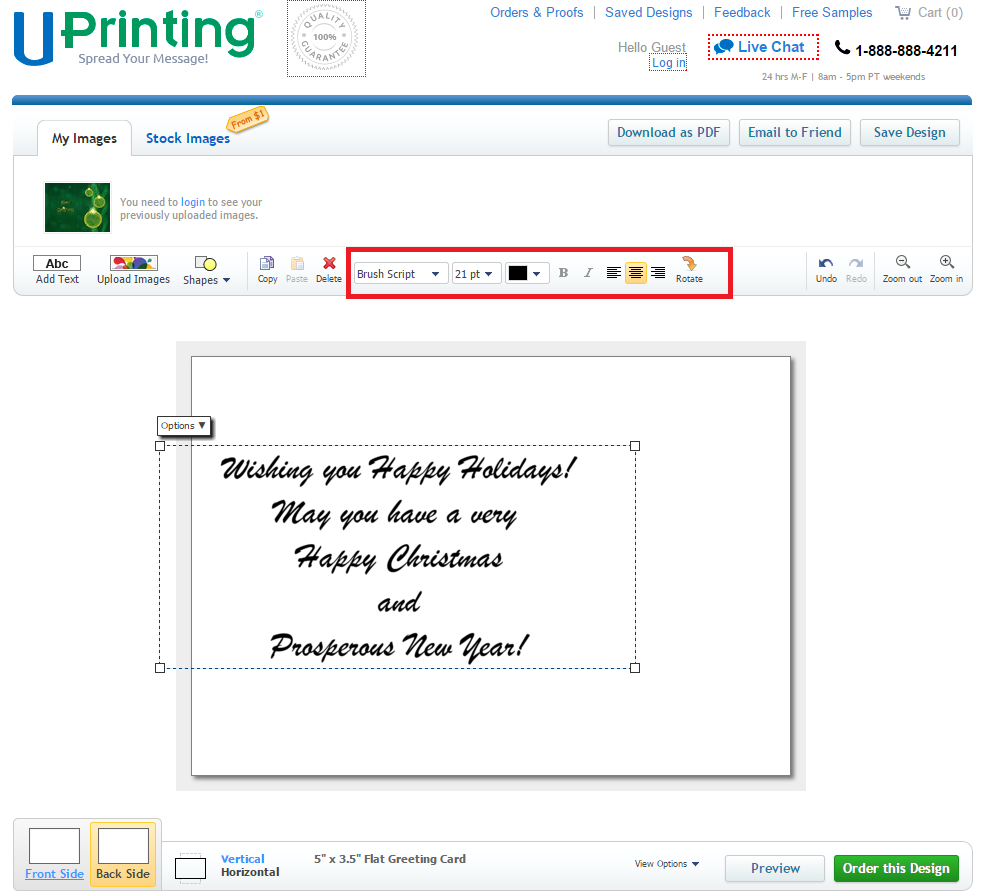 You can use zoom in and out feature to help you navigate design elements. You can also undo or redo changes for your design.
UPrinting also offers stock photos if ever you are looking for high resolution images to use for your greeting cards.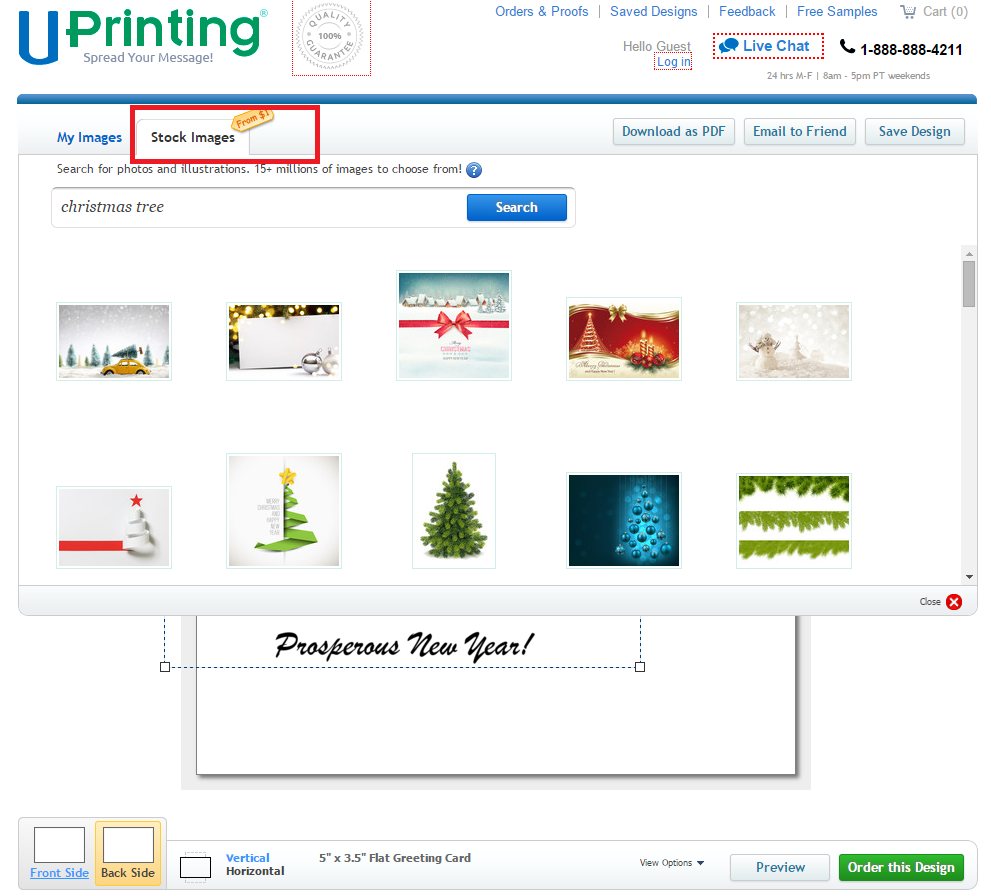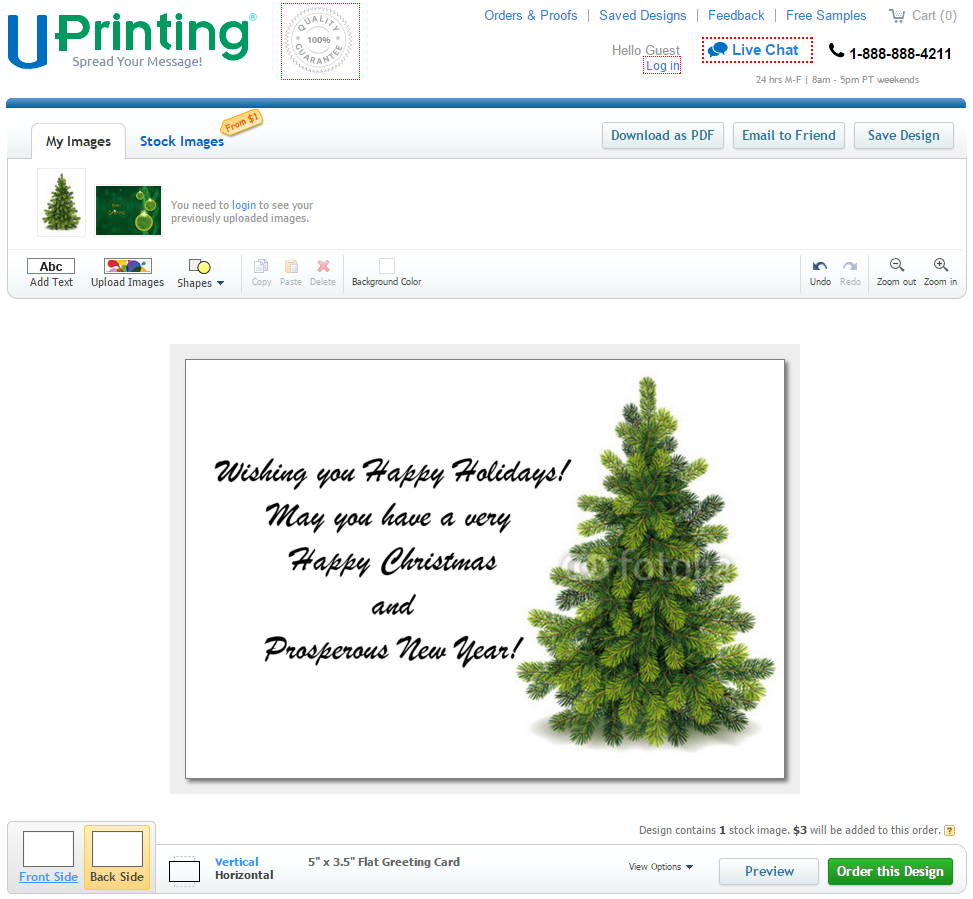 You can view gridlines and bleed area for easy placement of design elements: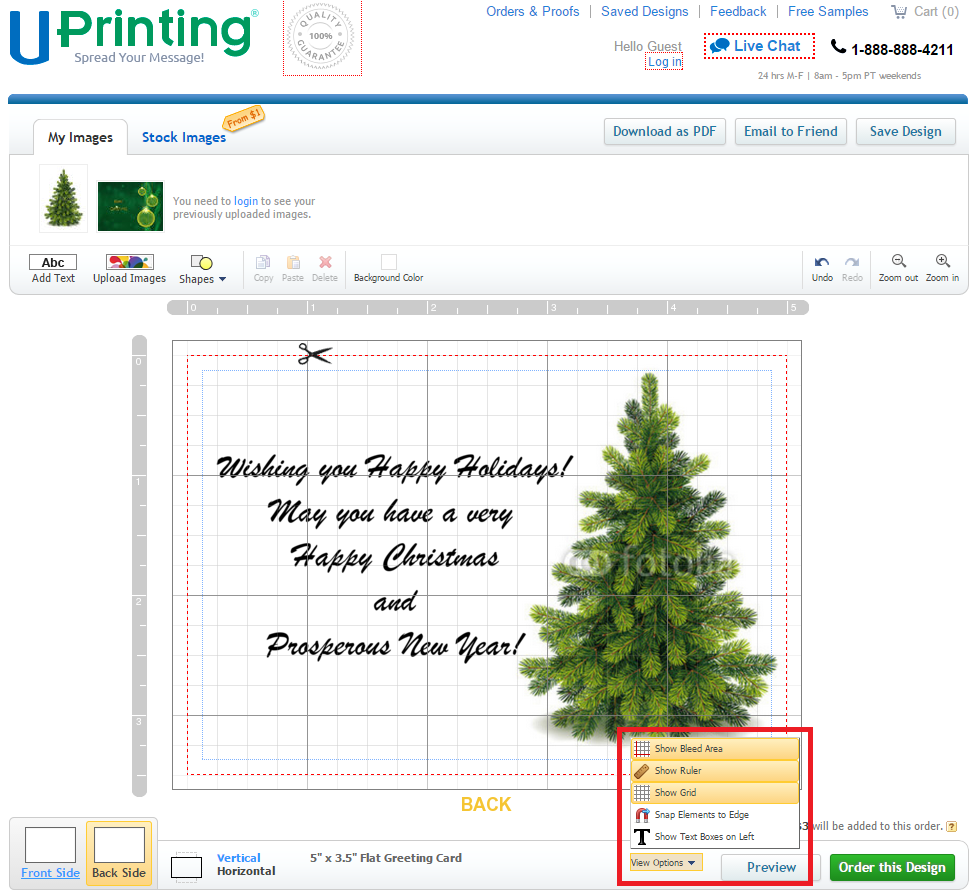 If you ever find yourself having trouble, just click the Live Chat button near the upper right corner of the page. You'll be assisted through chat by one of our customer service representative.
Once you're finished with your design, you can view the final output by clicking the Preview button.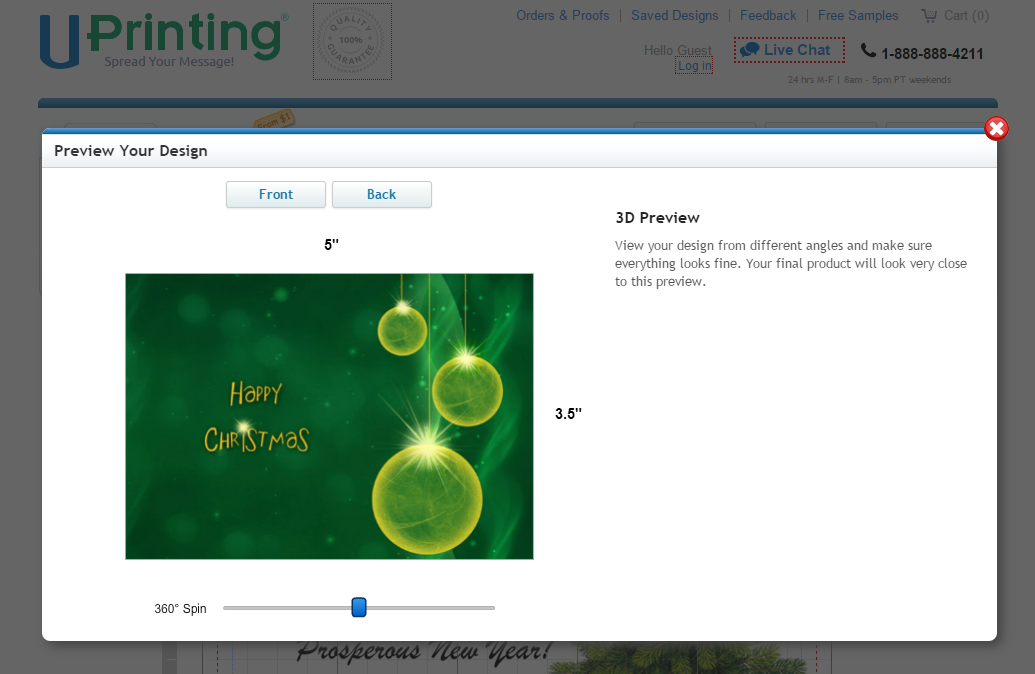 Close the preview and click the "Order this Design" button near the design tool's lower right corner. You'll be asked to name the design and then save it on our server by creating or signing in your UPrinting customer account.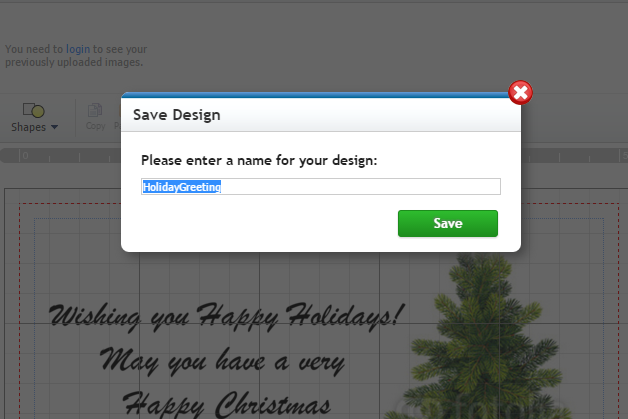 The next step will let you review your greeting card design and content. Check your spelling and layout; edit your design again if you have to.
When you're ready to print, click Continue. Your design will then be added to your cart. Type in your zip code and view the calculated cost of shipping and estimated delivery date. Total cost is displayed on the right corner of the page. When you're done, you can continue shopping or you can click "Checkout Now" to proceed with the payment. The next pages let you review your printing and pricing information, then allow you to choose what method of purchase you prefer after providing your user information. You can pay via credit card, PayPal, or Google Checkout. Note that we don't ask for your credit card information until you're absolutely sure you want to start printing.
We start counting printing turnaround time once you approve your proofs and complete your payment online. You can track your order's progress by calling us at 1-888-888-4211. Our customer service team is available from Monday to Friday, 7:00 AM to 7:00 PM PST. Start designing your holiday cards now!