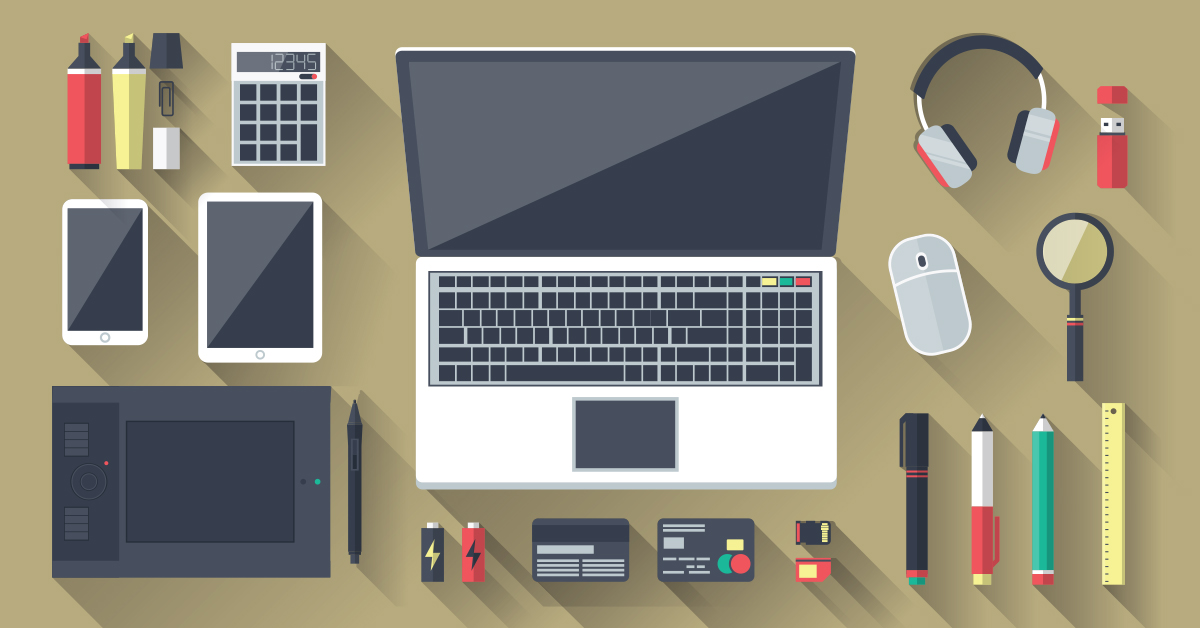 Design
Best Free Graphic Design Tools for Web Browsers 2016
Most of us inevitably find ourselves in situations where we don't have access to our preferred graphic design apps. Fortunately, there is no shortage of excellent free graphic design tools for both quick designs, and as viable alternatives to popular paid design applications.
Here are some of the best ones we've tried this year.
---
---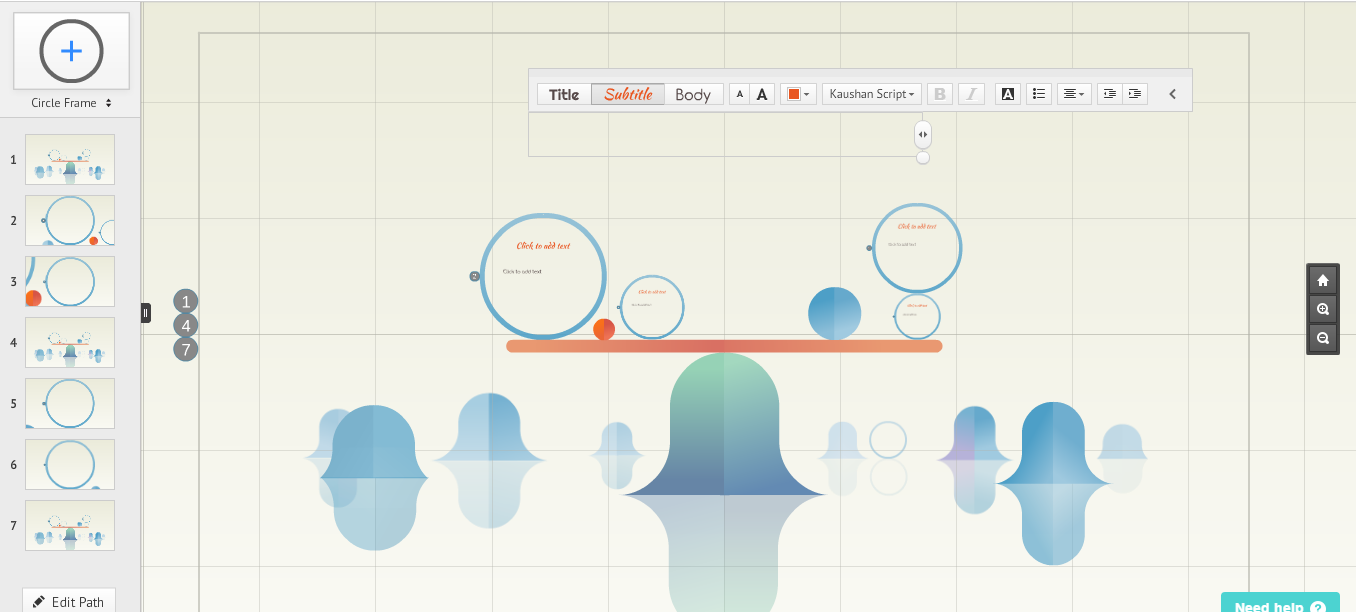 Our first entry is not strictly a graphic design tool, even if it does have many features of normal design apps. If you need an online presentation tool that not only gets the job done, but looks great as well, Prezi is exactly what you need. You can animate images, text, and videos, and spruce them up with a wide variety of effects. A nice touch is the ability to share finished presentations on social media.
---
---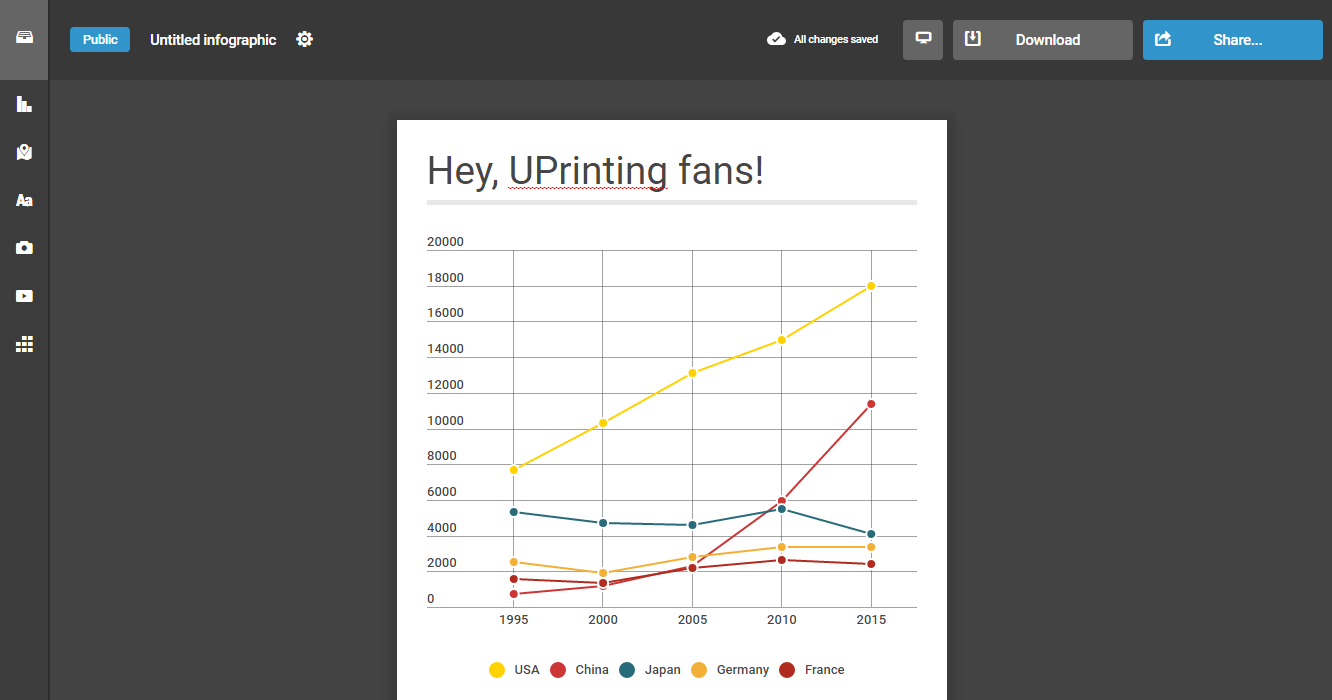 If you need to be able to create quick, effective infographics and don't really need most of the other features found in many other graphic design tools, Infogr.am is the perfect solution. Key in important data points on a spreadsheet and watch Infogr.am automatically change the infographic. You can then share your infographic on social media or embed it on your website.
---
---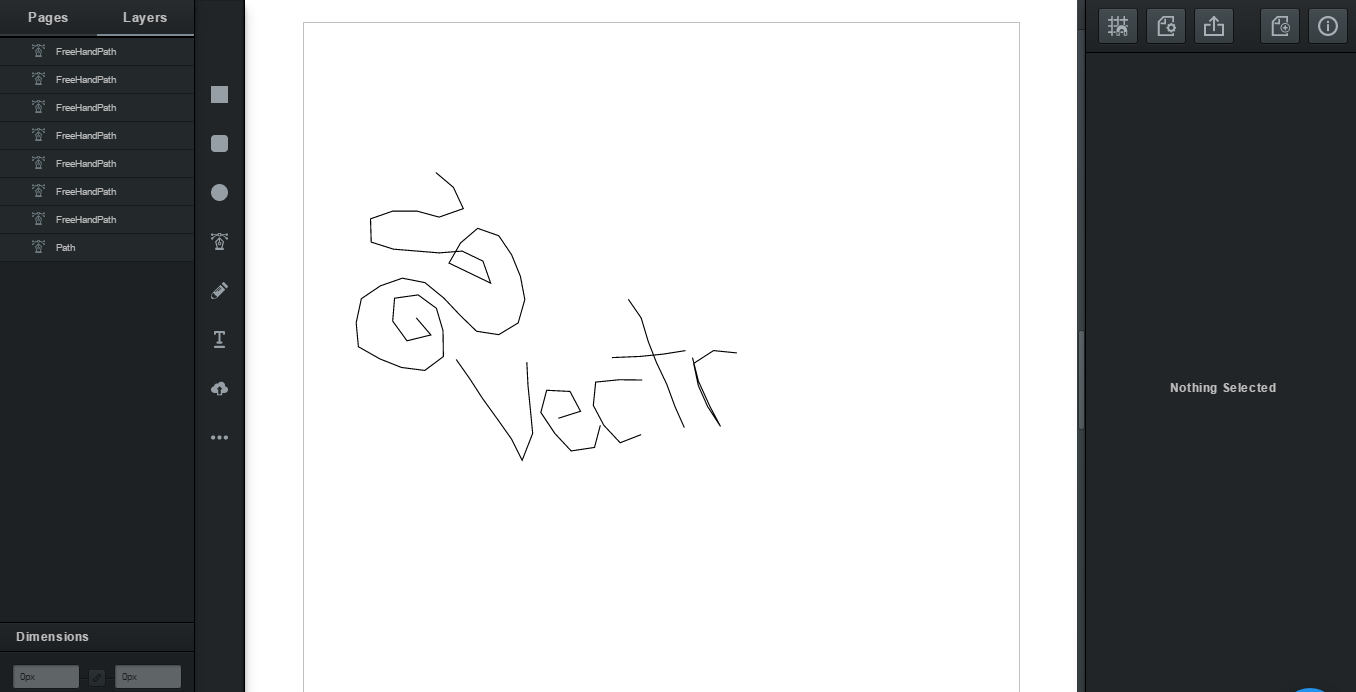 For the times you need to create and edit vectors but have no access to Adobe Illustrator and the like, you can't go wrong with Vectr. There are two versions- a desktop app, and a browser-based app. The browser-based version is more than most of us will ever need for creating icons, logos, illustrations, and so much more. One big plus is a collaboration mode, that allows you to co-design a vector with someone else, anywhere in the world.
---
---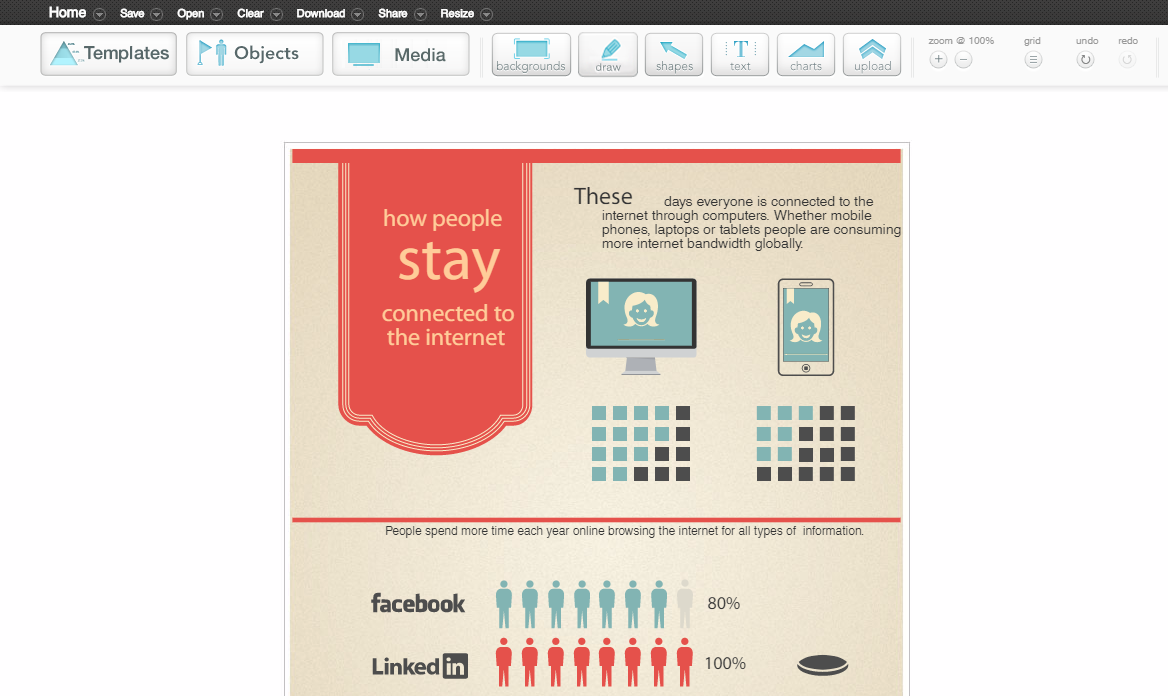 If you find Infogr.am a bit too fiddly, you might find Easel.ly's customizable templates a bit easier to use. Easel.ly has an object library with customizable elements, and there is a wide variety of useful fonts and styles that should cover standard infographic needs.
---
---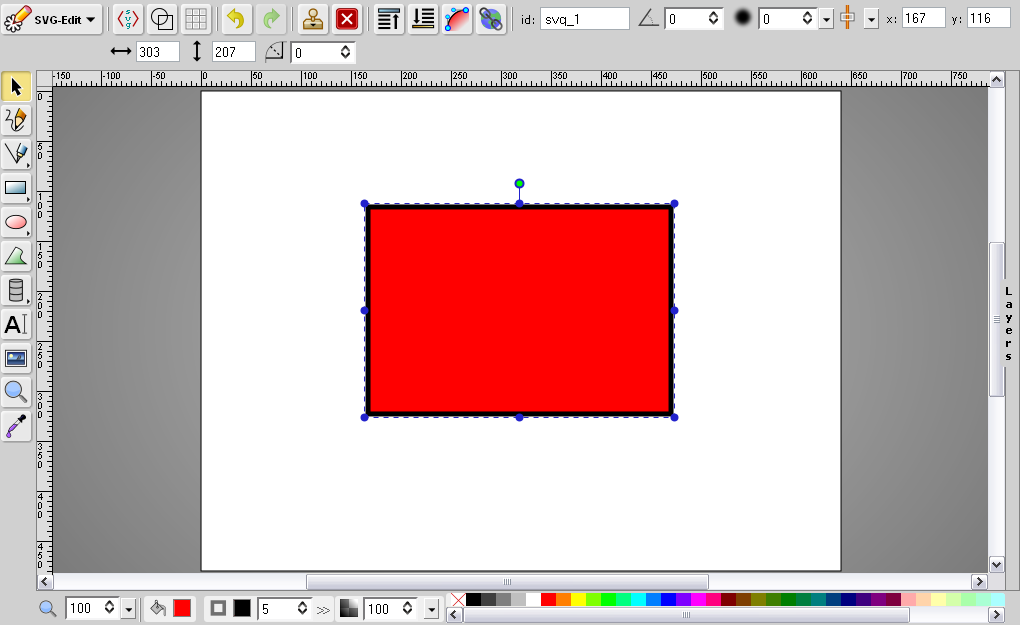 For those who don't understand it yet, Scalable Vector Graphics (SVG) is an open format that lets you reproduce vector graphics 'programmatically'. SVG-Edit is bar none the most popular online SVG editor there is.
SVG-Edit is built entirely on HTML5, CSS3 and JavaScript with no server-side processing. As it's open source, not only are you able to use it for editing and creating SVG documents, you can make your own version of SVG-Edit if needed.
---
---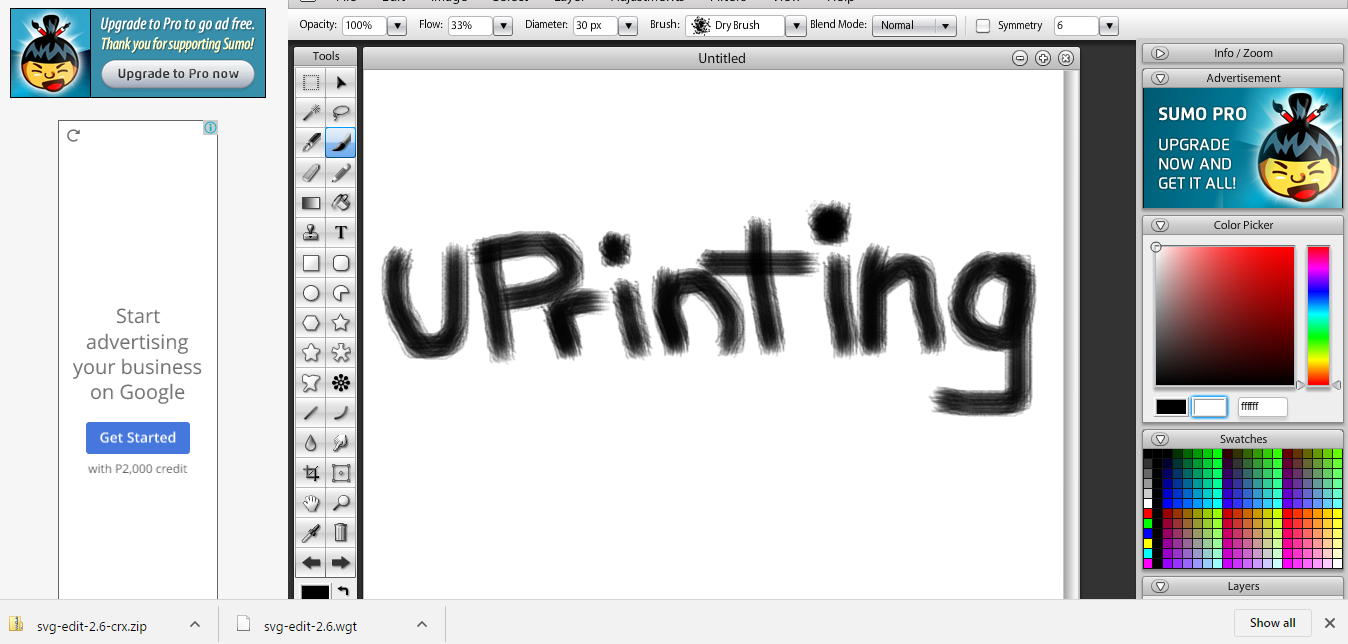 This is hands-down, one of the better free graphic design tools for browsers you will find. Not only does it feature most of the functions we've come to expect from standard desktop tools, it has a few features of its own. Unlike many other free graphic design tools, you can also use Sumopaint to open files from your hard drive. For me at least, this is a big thing.
Unfortunately for many iPad users though– you need Adobe Flash Player to run Sumopaint.
---
---

Infographic résumés are now a standard for graphic designers and anyone else who wants their achievements to stand out just a bit more. Vizualize.me is an incredibly powerful, yet simple free graphic design tool. Using the tool is straightforward. You can even take a look at some stand out examples created by other designers to inspire your own designs.
---
---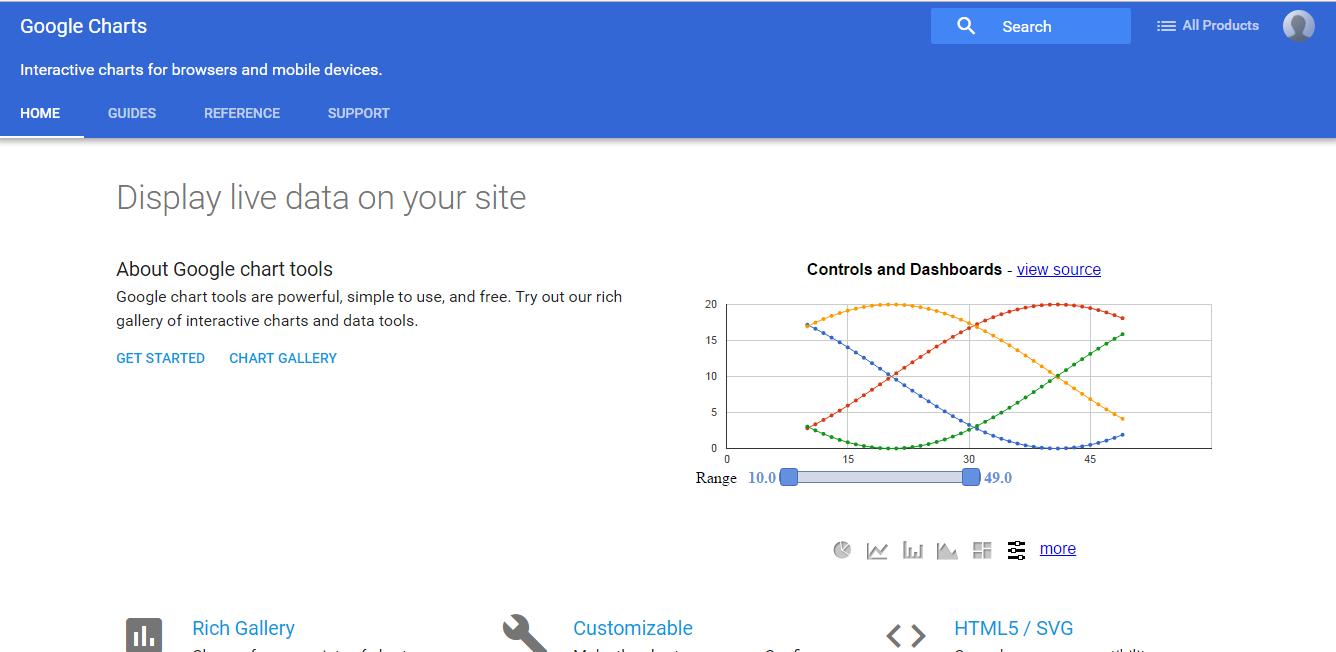 Ever wondered what it was many websites used to generate live infographics? Chances are good they were using Google Developers chart tools. Featuring the functionality you would expect from paid software, this infographic generator can also collect data in real time. This makes it handy for a wide variety of time-sensitive infographics.
---
---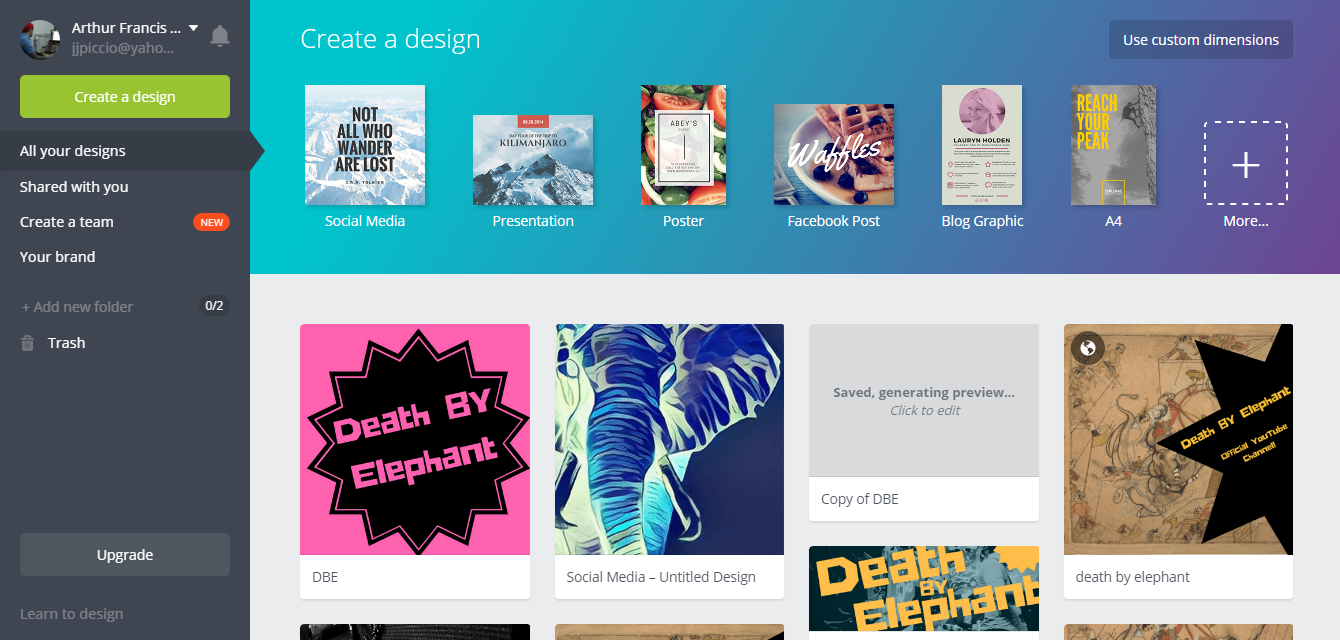 Unlike the other free graphic design tools on this list, Canva is targeted at people who aren't graphic design professionals. For most people, even the simplest design tools tend to be incredibly arcane and hard to use. Many hardcore hobbyists and pros have a hard time keeping on top of all the new features each iteration. Canva by contrast, is extremely intuitive and easy to use.
Canva offers thousands of templates and useful objects. Use the search function to browse through thousands of images. Each are already suited for use as backgrounds or main elements.You can even upload you own photos and graphics.
For non-designers who need to create something fast, or for designers who just need a simple tool for creating anything from wedding invites to Facebook cover photos, Canva is worth looking into.
---
What other free graphic design tools would you recommend? Comment below.
---
Arthur Piccio is a feature writer and subject matter expert for theUPrinting Blog.