Print Tips
7 Habits of a Highly Effective Printing Company
There are all sorts of customers and there are all sorts of businesses. In the printing industry, there are customers who want cheap printing. And then there are some who are not troubled with any costs at all.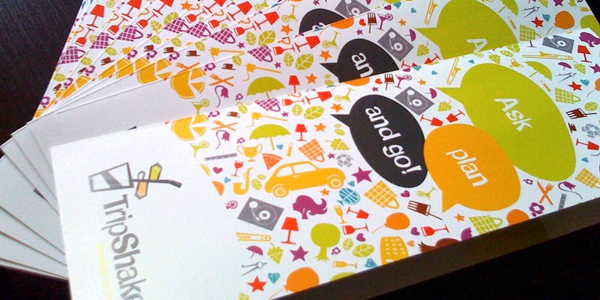 No matter how you spend for your printing project, at discount printing or not, there is one thing that cuts across these differences. Every client, big or small, deserves quality, satisfactory products and services. Be sure that you get what you rightfully deserve by picking the right printing company.
Printing company and prints are not created equal, it seems. There are unseasoned printing companies who knows little about business printing as there are veterans who knows business printing like the back of their hands.
A printing company comes in different areas of expertise. There is much demand for prints which you may surprisingly find, is adequate to create different fields of concentration for printing. There is a printing company for book printing and there is also one for magazine printing. There is a printing company for pharmaceuticals and there is a printing company for stationery and the like.
However, as much as many of customers would like to know about the ins and outs of the printing industry, it can be too time consuming trying to know everything that goes into it. From the processes involved in printing to the materials used, from understanding the different techniques to the work flow and organization itself. Then, there are still the different jargons and all those bits and pieces.
Don't fret however. It is only natural to ask and make explorations about printing and what it takes to have quality print materials. It is in fact, not just a right, but a wise and practical thing to do in order to access the best of what the printing industry has to offer.
How do you select the right printing company fully capable and qualified to deliver you the results that you need? What are the spots and the signs that you can entrust your print jobs to a printing company? There are many questions that peppers the minds of inexperienced clients who needs to place their printing orders.
A printing company, with all the competition, entitles you to a lot of benefits. It is no longer just about giving you quality prints. It is also about giving you unquestionable printing experience that makes it truly worthwhile.
What should you expect from printing companies, especially from an online printing company? Review these following seven tips and get that total printing experience – only from a truly professional printing company.
7 points to Review a Printing Company
1.    Printing company who has been in the industry for a long time is more dependable. They've mastered the art of printing and the processes that go along with it. Try to search for reviews on the printing company you are interested in.
2.    A professional printing company assures you of quality by providing you with online proofs of your file without any fee. This allows you to view the outcome of your design once it is processed by the printers. Proofs allow you to review your own material and change whatever detail you may want.
3.    Most printing companies would only ask for a full payment of the print job when you are already satisfied with the proof and ready to send it to the presses. You don't have to pay for anything, unless you have acquired an additional service such as a professional designer.
4.    A credible printing company would give you more insights on their background, company philosophy and the like. They also provide a clear definition on terms used in order to clarify certain words in the terms of conditions or contracts. An example would be the turnaround time – it would be misleading if the company didn't fully explain what a 2 day turnaround time means.
5.    A printing company would also provide customers with a more complete information regarding printing. It makes helpful reminders and guidelines about printing readily available.
6.    Service, through live support, makes it easier for you to complete your printing project. Professional printing companies provide for these to ensure quality, service and convenience to your benefit.
7.    Printing companies gives you a clear cut description on the materials available and such. Your printing project's status is also transparent, giving you the ability to check in on your project and see how the printing company delivers.