Design
15 Professional Brochure Design Tutorials
If you have ever wanted to show off the services of your business with a brochure, but don't have money for a costly designer, just do it yourself!  We've collected a series of brochure design tutorials that will help beginners get their footing, and give more advanced users a few challenges of their own.  Remember that brochure designs are one part sales copy and one part creativity.  The balance of word and art is important when you are trying to reach your customers.
Easy Brochure Designs
Simple brochure design concepts for beginners.  Includes tutorials on using Microsoft Word and Microsoft Publisher as well as an introduction to basic Illustrator concepts.
How to Create a Simple Business Brochure Using Microsoft Word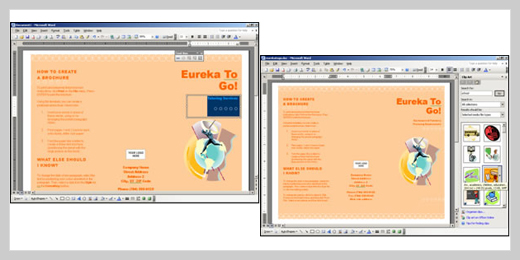 A tutorial on creating a business brochure within Microsoft Word.  This is great for anyone looking to understand how templates work for brochure designs.  You will see where to download your templates, and how to open and manipulate them.  This tutorial uses clip art for  a cartoony look.
Create Brochures that Help you Sell in Publisher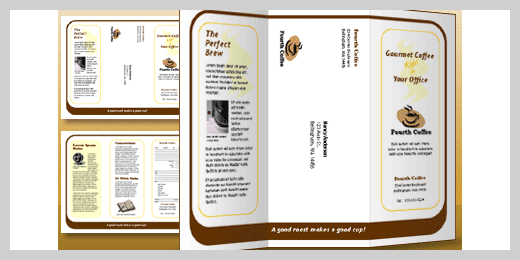 Use Microsoft Publisher to create a simple brochure design.  From template selection, to text and image placement, this tutorial is simple and easy to understand.  Though not quite as advanced as Photoshop, brochures printed in Publisher look clean.  You can constrain text to columns and move objects around wherever you need them to go.
How to Make Brochures Using Word Publisher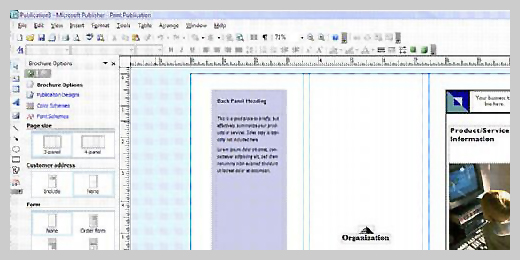 6 straightforward steps to making a brochure design using Publisher.  This tutorial covers the basics of manipulating any brochure design template to create the design you want.
Brochure Design with InDesign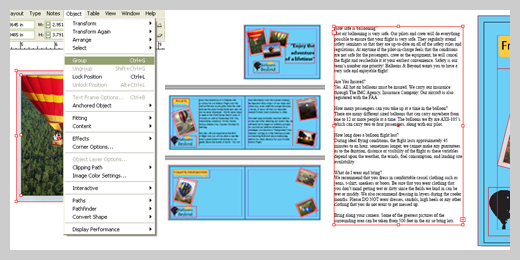 A very detailed, 5 page tutorial covering basic concepts for spacing and layout.  Learn how to place text effectively, as well as how to use the space on the page more efficiently.   A simple concept geared toward beginners in the world of InDesign.
Video Tutorials
Tutorials on video, listen to commentary on why tools work the way they do as you apply the concepts discussed.
Make a Brochure Design Using InDesign and Photoshop!
A video tutorial for a folded brochure that uses InDesign. Involved and slow paced, great for beginners!
[UPDATE, February 23, 2012: Revver.com seems to have shut down. As a result, this video is not available anymore. Sorry!]
3D Brochure in Adobe Illustrator Creative Inspiration Tutorial
An Illustrator tutorial video. Helpful for those who prefer to pause a video instead of follow a step by step. Some hints and interesting commentary on how the tools work together.
Advanced Tutorials
Covering more advanced concepts from Photoshop and In Design including usage of the pen tool, gradients and filters.
Travel Brochure Cover Tutorial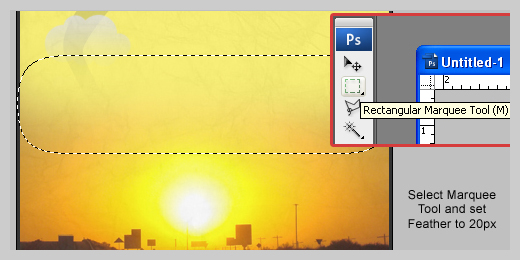 Simple shapes, the pen tool and a few text effects combine for a sleek travel brochure design.  You will learn how to apply a curve to your text and simple effects using multiple layers to partially hide elements of the background.
Creative Brochure Design Tutorial in Adobe Photoshop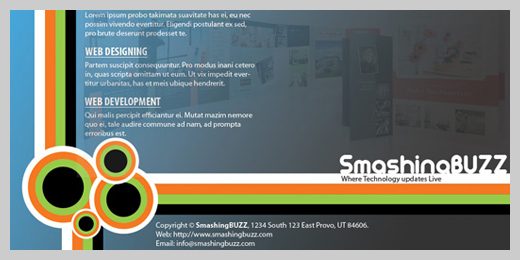 This tutorial teaches you how to build a design from scratch in Adobe Photoshop. Gradients, shapes, layers, and opacity options are used in the design's creation. A downloadable source file is also available.  The final design leaves plenty of space for sales copy while incorporating modern style and vector graphics with a simple color scheme.
Making a Brochure Ad, Using Filters, Magnetic Lasso Tool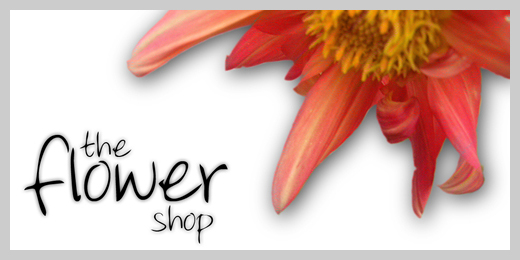 Tips on creating a professional logo for your brochure design from an existing photo.  This tutorial discusses how to use filters and Photoshop's magnetic lasso tool to create an elegant design.  The magnetic lasso can be a simple alternative to the pen tool, which often relies on curving shapes around an object from a photo.
Making a Corporate Brochure Style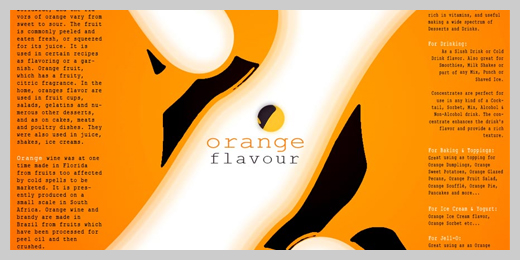 A tutorial using simple brushes from Photoshop.  This tutorial shows you how resizing a brush can be a great design accent for any brochure design.  It is also a great example of how manipulating drop and inner shadows while using simple filter techniques can end with a professional brochure design.
Corporate Brochure Design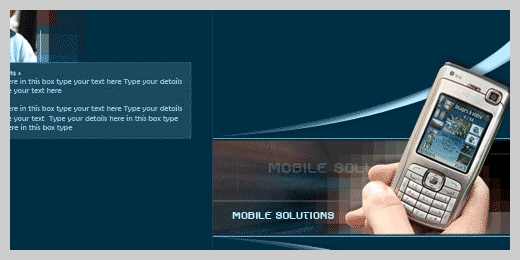 Create a business style brochure with the Pen Tool in Photoshop.  A good chance to see how shapes and gradients work to help create professional, clean designs.  This is also good practice for working in multiple layers.  This tutorial starts from scratch and all of the shapes are built with the Photoshop pen tool.
Create a Stunning Car Showroom Brochure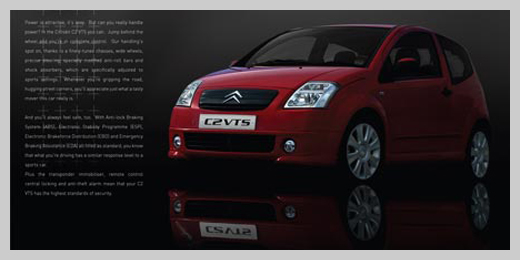 A stylish tutorial that takes a simple digital car photo and turns it into an automotive show room brochure.  Great for learning attention to detail, manipulating levels and practice with the pen tool.  This author introduces feathering as a method of softening the edges of the car cut from the original reference photo.
Designing a Brochure Cover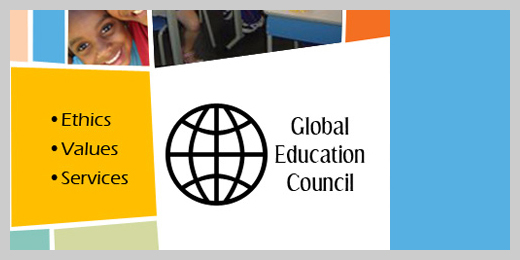 Simple shapes form the basis for this colorful brochure design tutorial.  This tutorial is especially valuable for its attention to how cropping and shaping objects together leads to a better design.
Design a Ready to Print Brochure in Photoshop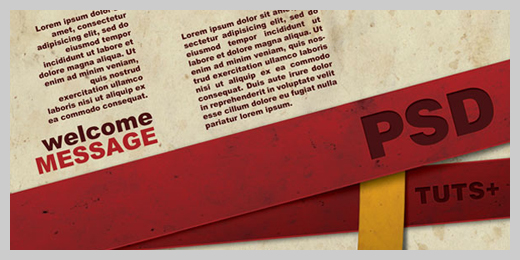 Another fantastic, and detailed tutorial from the people over at PSDTuts+.  Start from a piece of paper and end with a finished design.  Learn how to account for bleed, and how to turn a basic background image into a full brochure design.  This tutorial uses Photoshop exclusively.
Create and Print a Brochure with Photoshop, Indesign and UPrinting.com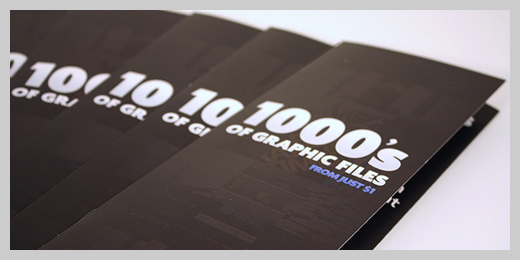 A detailed tutorial walking you through designing a brochure, from drawing it out on paper, to uploading it into the UPrinting.com system and receiving the final product.  This tutorial shows you the value of a template, and goes in depth with critical knowledge on uploading a document properly for best printing quality.