Design
10 Yoga and Meditation Business Card Designs for Design Inspiration
Representing your services to clients using a sloppy and boring business card design is a big no-no. Clients can easily get turned off by cluttered cards. Save yourself from the embarrassment with yoga and meditation business cards that impress your clients with their ordered and disciplined designs!
If you're not sure how to control your designs and make your cards match your company's image, why don't you meditate on these designs? Spend a few moments mulling over these 10 yoga and meditation business cards and maybe you'll find think of an original design for yourself.
The images on this page are provided solely for design inspiration.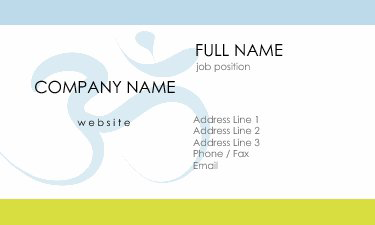 UPrinting offers custom sizes and shapes to add more style to your prints. We have custom sizes ranging from 2×2" to 4×4" and custom shapes available in leaf, half-circle, round, rounded corners, and one-rounded corner. Printing business cards is very hassle-free with our user-friendly website, friendly employees, and easy ordering system. Call us now at 888-888-4211 to experience the quality of our services.
Comments